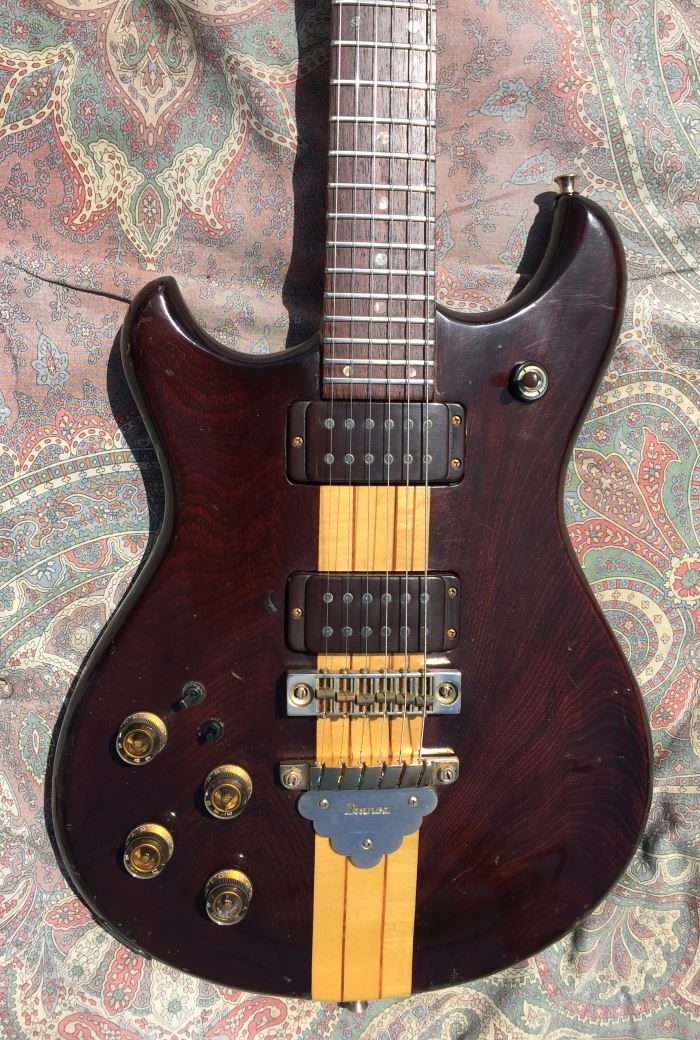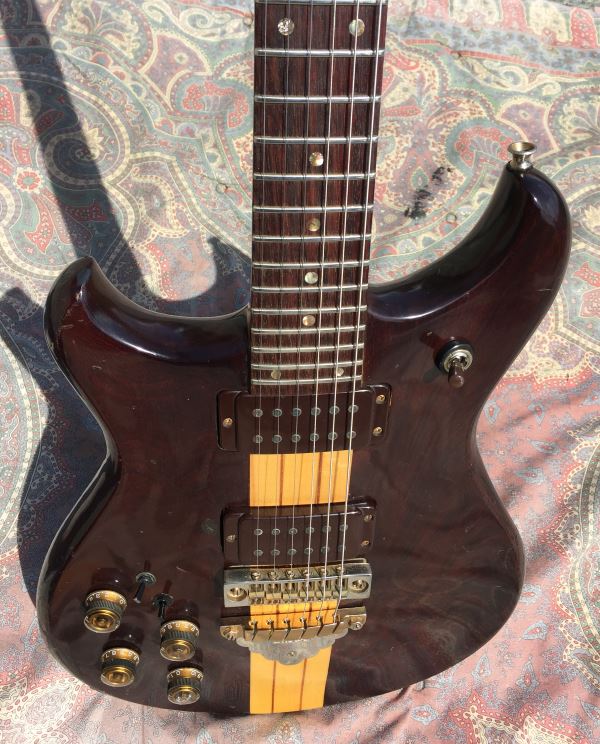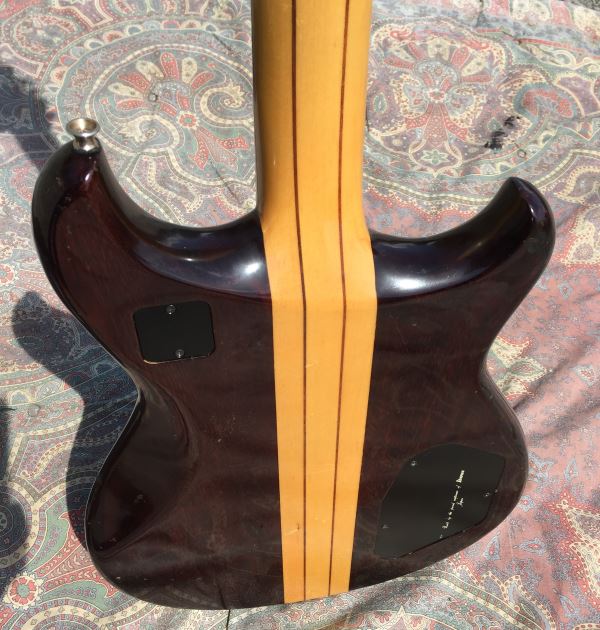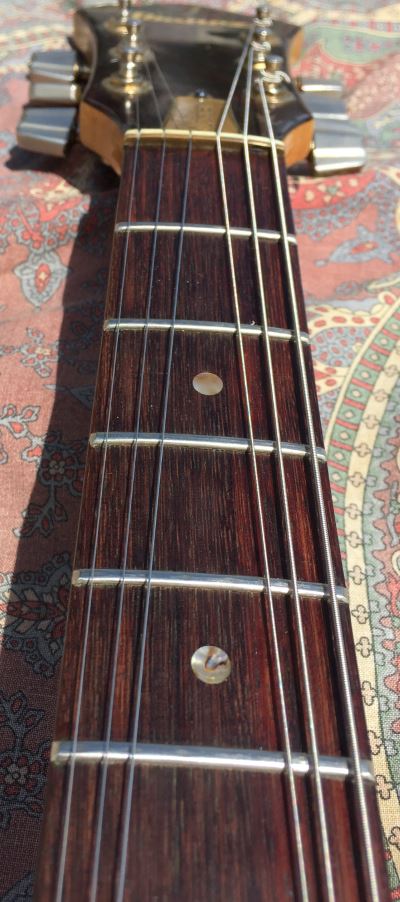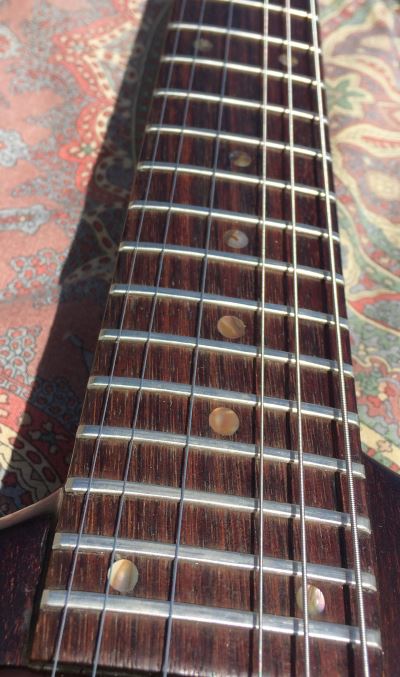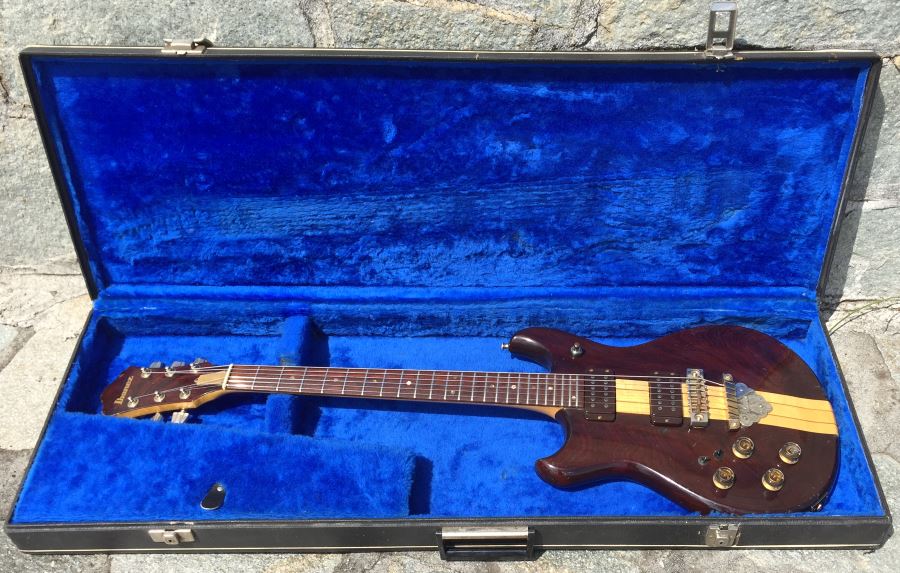 '81 IBANEZ MUSICIAN MC300 Lefty All original nice action, good frets ready to play, hardcase. code LH36
3-piece maple neck, Rosewood fretboard with 24 frets 2x Ibanez Super 88 humbucker PU's, 1x Volume, 1x Tone, 2x Trisound SW, 1x PU-select, 6-way Varitono sound switch.The Ibanez MC Musician series was one of several designs launched by Ibanez following the lawsuit era of the early '70s. There were a few different MC Musician models, but the models with neck-thru bodys and carved tops are the most valuable.
The Straight Thru neck affords the best rigidity and sustain possible Body: Ash and mahogany sandwich Neck; Laminated rock maple and walnut Fingerboard: Ebonized rosewood, abalone dot markers 24 Ibanez Velve touch frets Half & Half nut PIckups: Ibanez Super 88 Tri sound pickups Bridge Ibanez Gibraltar Locking bridge with sustain block 3 Position pickup selectro 2 tri sound selector Tunters: Ibanez Velve Tune II Tri sound switch: IT allows you to get the distinctive sounds of a Humbucking, single coil and reverse phased twin coil pickup all in one The 5 Way switch on the right side allow you to get 5 kind of tones from the Brightest to the darkest ibanez tone!
https://www.youtube.com/watch?v=eMGVl6CMBp4
https://www.youtube.com/watch?v=rexNe5Cdx1c
https://www.youtube.com/watch?v=IqMnQfQUjJ0