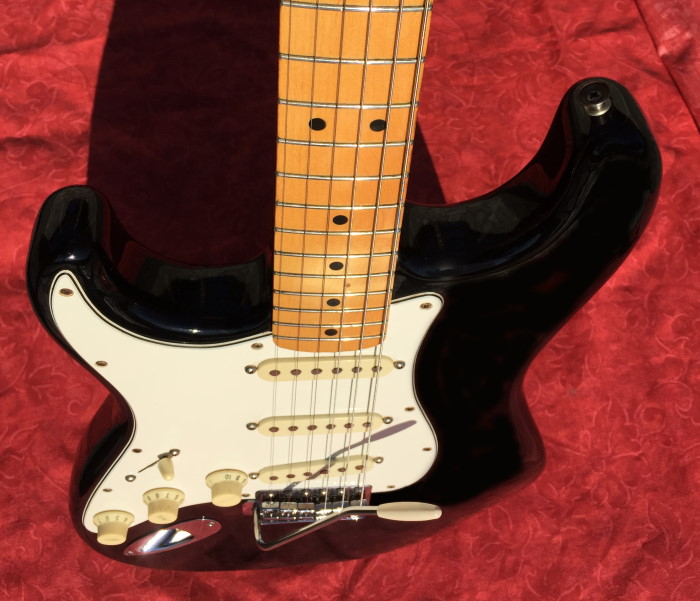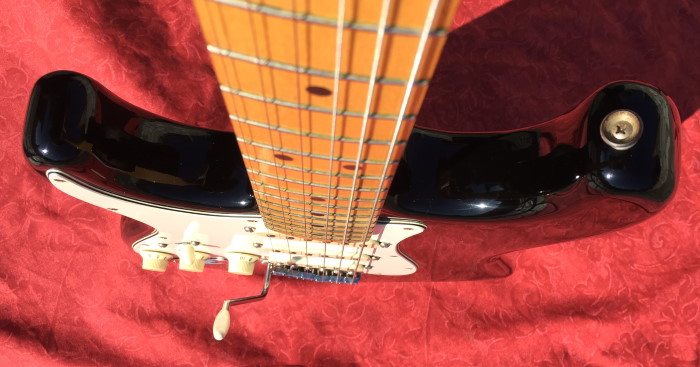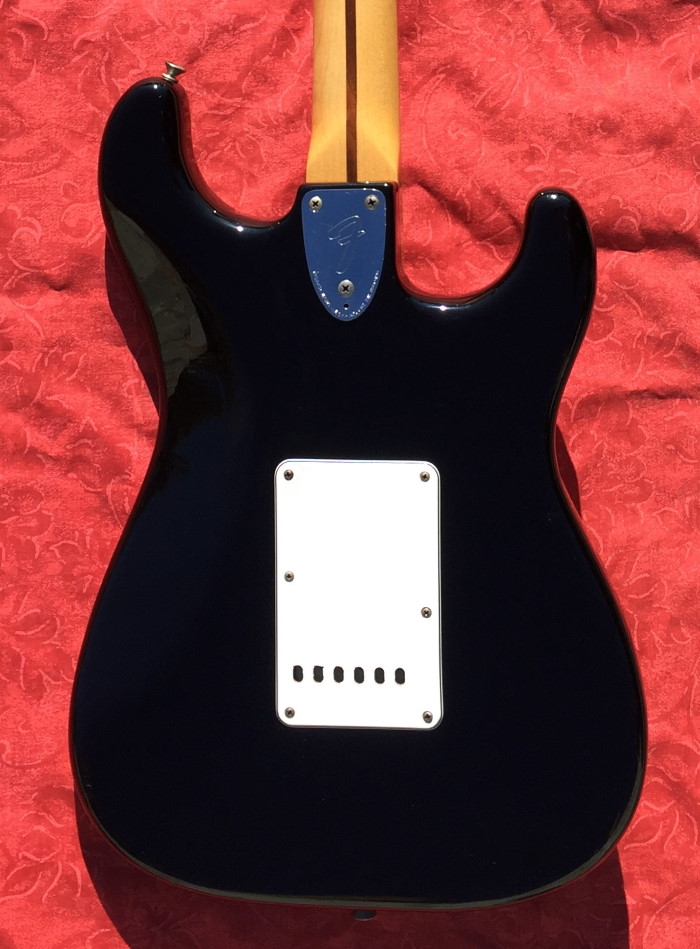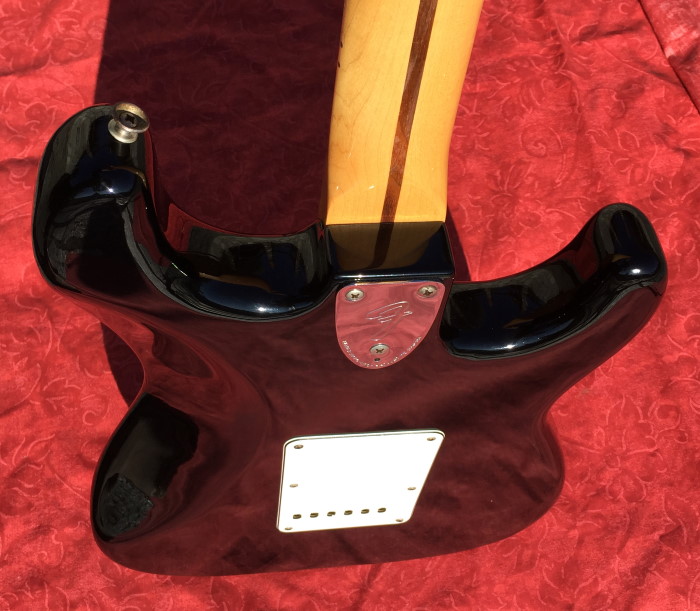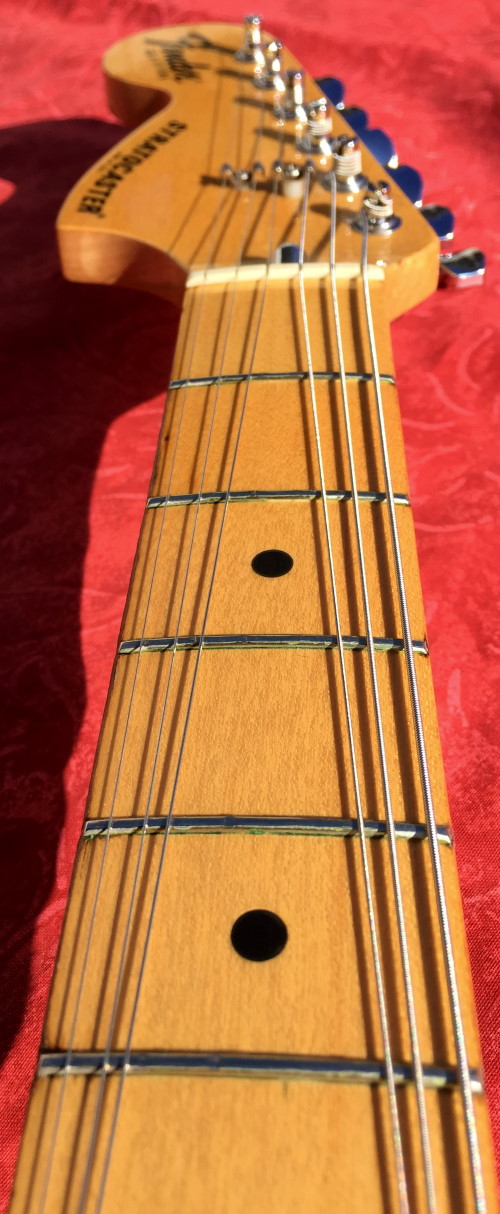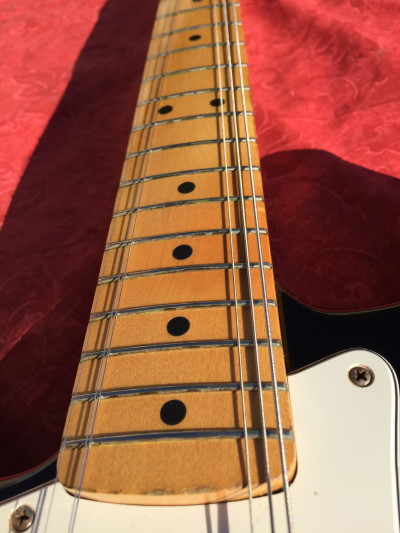 FENDER '82 STRATOCASTER Lefty, Black, white pickguard, EX+ code LH237
All Original 1982 Fender Usa Fullerton Stratocaster There is absolutely handmade quality without flaws, fine workmanship and perfect contour body more fine than '70 Strat. Like Dan Smith, it was at its best. Simply flawless. Sound is incredibly wonderful. Guitar is fully original, no soldering in electronics or replacement, repair. In this condition it is definitely rare !!! Original case is included.
DAN SMITH Fullerton period with pots date to 82. Original capacitor. Fullerton plastic bobbin pickups uber pickup X-1. 9600 100% Original condition! Maple neck has a nice profile with a nut width of 1 5/8ths. A very cool Transitional Factory Left Handed Stratocaster. 1970s features with a Large Headstock, S8 serial number. Original white plastic parts and all matching dates with a 1982 ink date neck stamp and 82 dated pots. One of the best features of this guitar is its 1982 style body contours. Very similar to the Fullerton Reissue strats of the time period, this guitar has very thin vintage style contours.