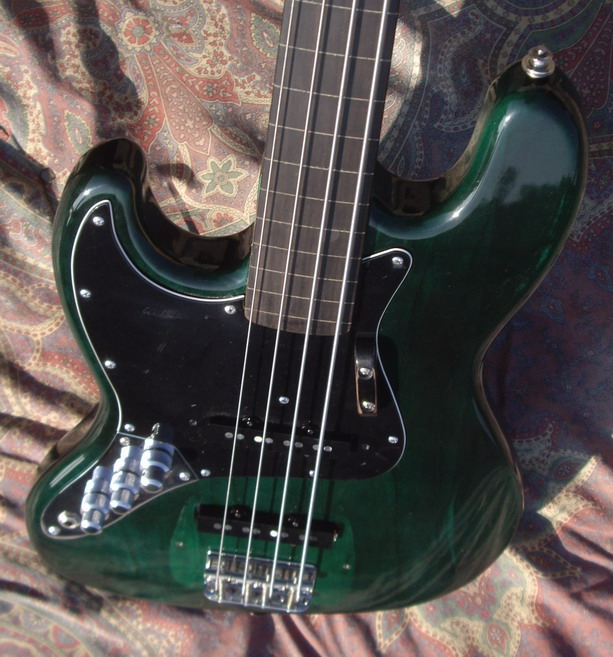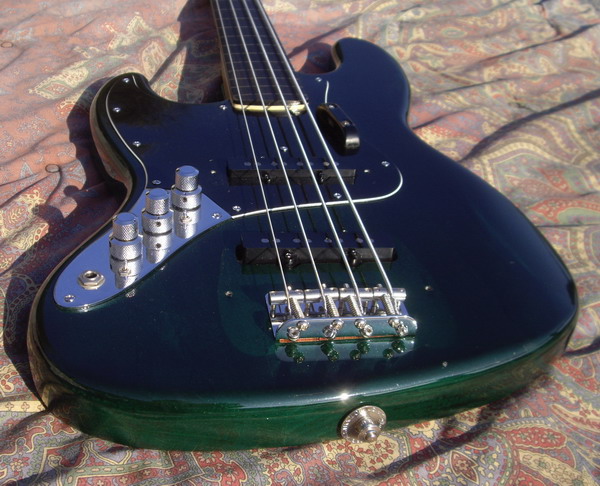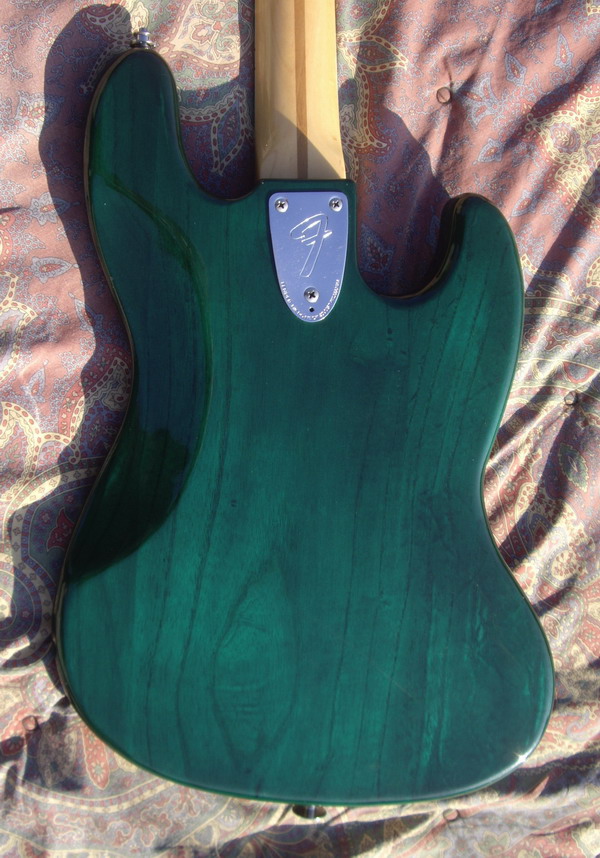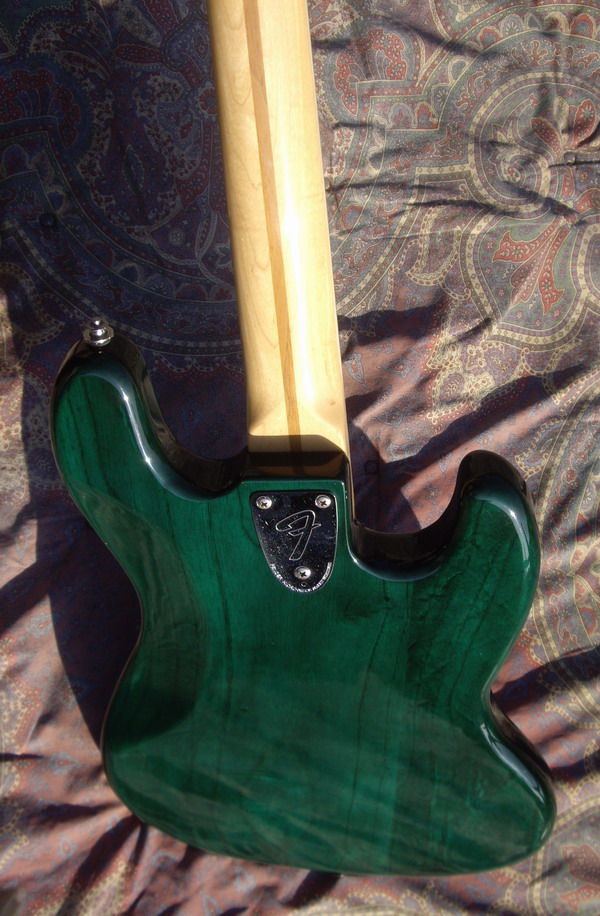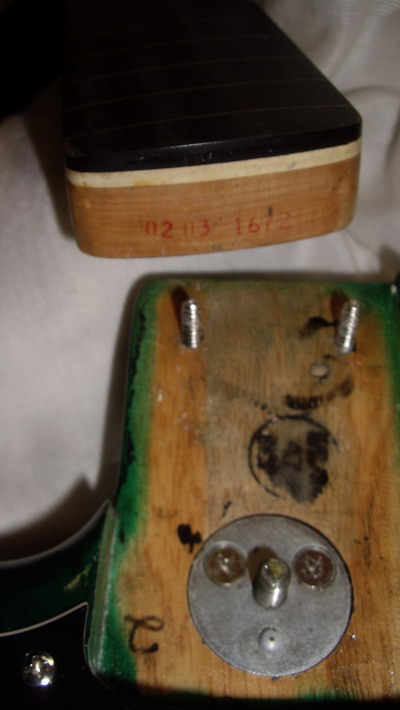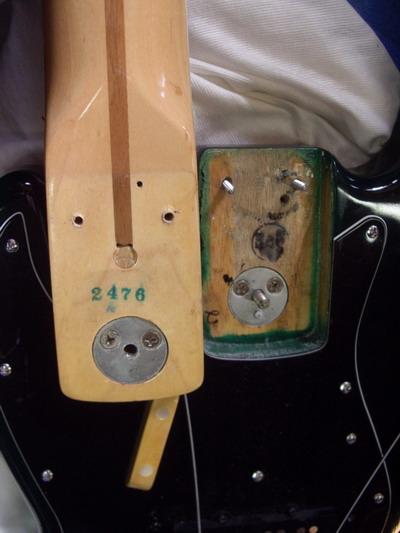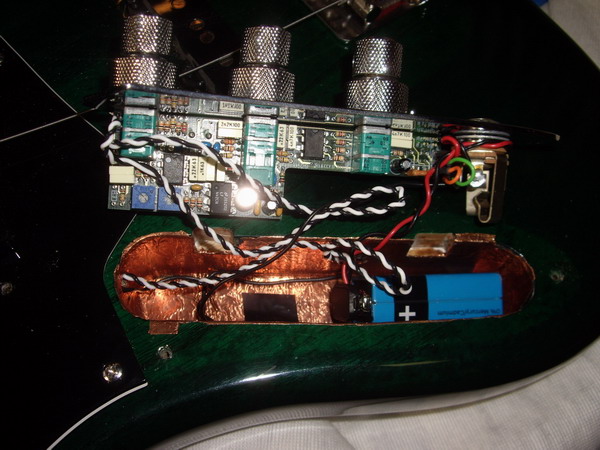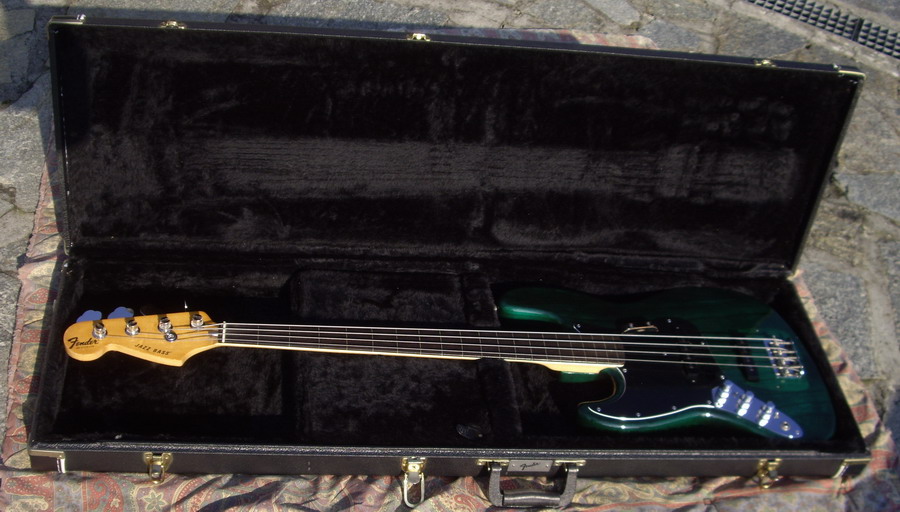 FENDER 1977 JAZZ BASS Lefty, FRETLESS, Green see through body finish, up grade electronics, ebony fretboard, super professional job cost the old owner 2000 euros! code LH226
The electronics have been upgraded to East active electronics tone/volume system and the pickups have been upgraded to a set of Aero pickups and they have a great tone in the beautiful Left Handed Vintage Fender bass. A real super player instrument with a multiple combinations of sound.
http://www.east-uk.com/index.php/bass/dj-retro.html
The DJ-RETRO 01 is designed to fit directly into the Lakland Daryl Jones Signature bass without modification, including a PP3 battery. Its high quality circuit uses three stacked knobs and includes an active blend circuit plus a 3 band equaliser with bass, variable frequency mid, treble and bright function.(We obtain our DJ plates directly from Lakland in order to ensure a perfect fit. Lakland procurement costs are much greater more recently which in turn are passed to us. And combined with more hostile exchange rates, we've had to increase the price of our DJ-Retro accordingly)
http://www.aeroinstrument.com/pickups.html
From their inception in 1994 Aero Instrument Pickups have been an important part of the bass community. Aero specializes in artful design and high quality workmanship. The Aero product line includes all standard bass pickups, but their ability to customize, and their expansive Soapbar line, shows the depth of Aero's commitment to electrifying the bass.Aero pickups are or have been standard equipment in instruments produced by the "Who's-Who" of bass luthiers from around the world. The list is quite extensive, but notables include Fodera, Elrick, Stambaugh, A-Bass and Lakland (the Darryl Jones bass), Bottom Wave (Japanize mfg of the NYC bass), Eliezer Lara (Brazil), Zakrzewski (Poland), Landing (short scale basses)….All Aero pickups are hand-made to the highest standards. Models currently available in-stock from Best Bass Gear include "direct drop-in retrofit" replacement options 4-string including models for Jazz Bass, P Bass, Single Coil P Bass, Musicmaster, Mustang, and Music Man.We also stock the Aero PJ4 pickup, which is a split coil humcancelling P-Bass pickup in a Jazz Bass shape.