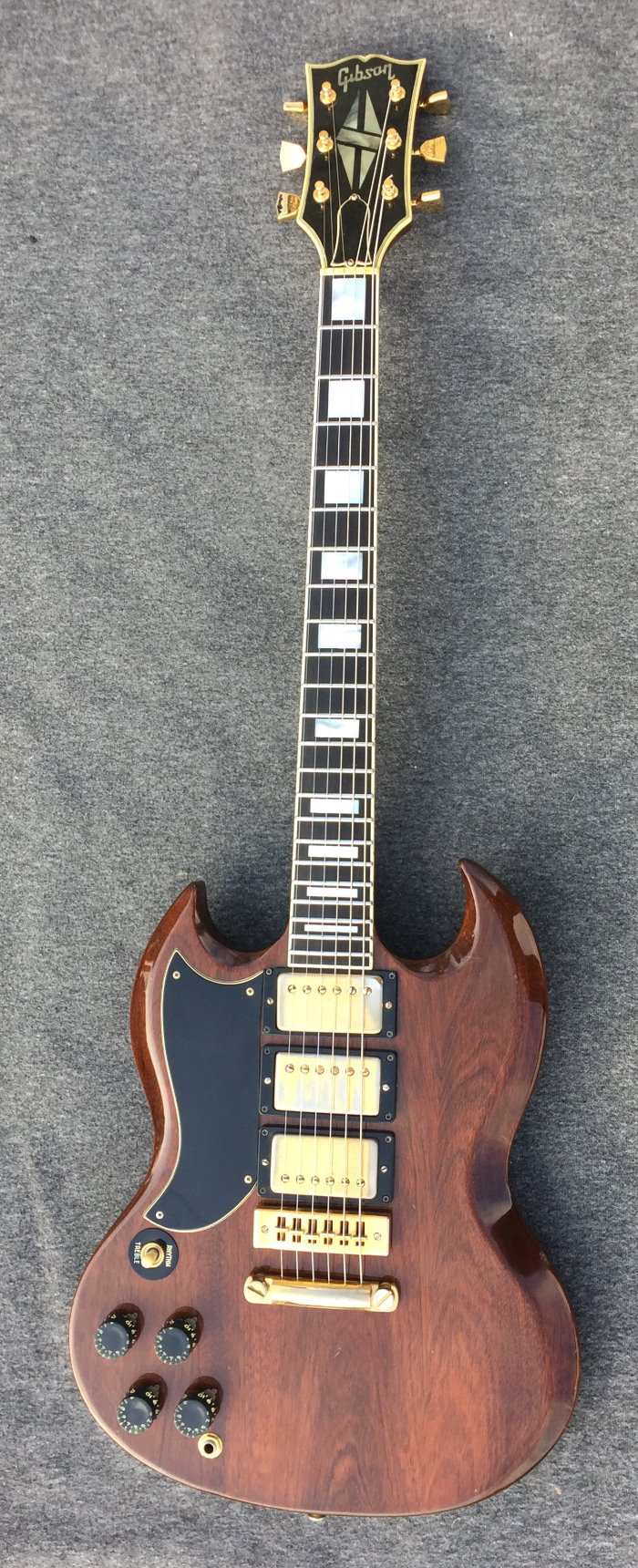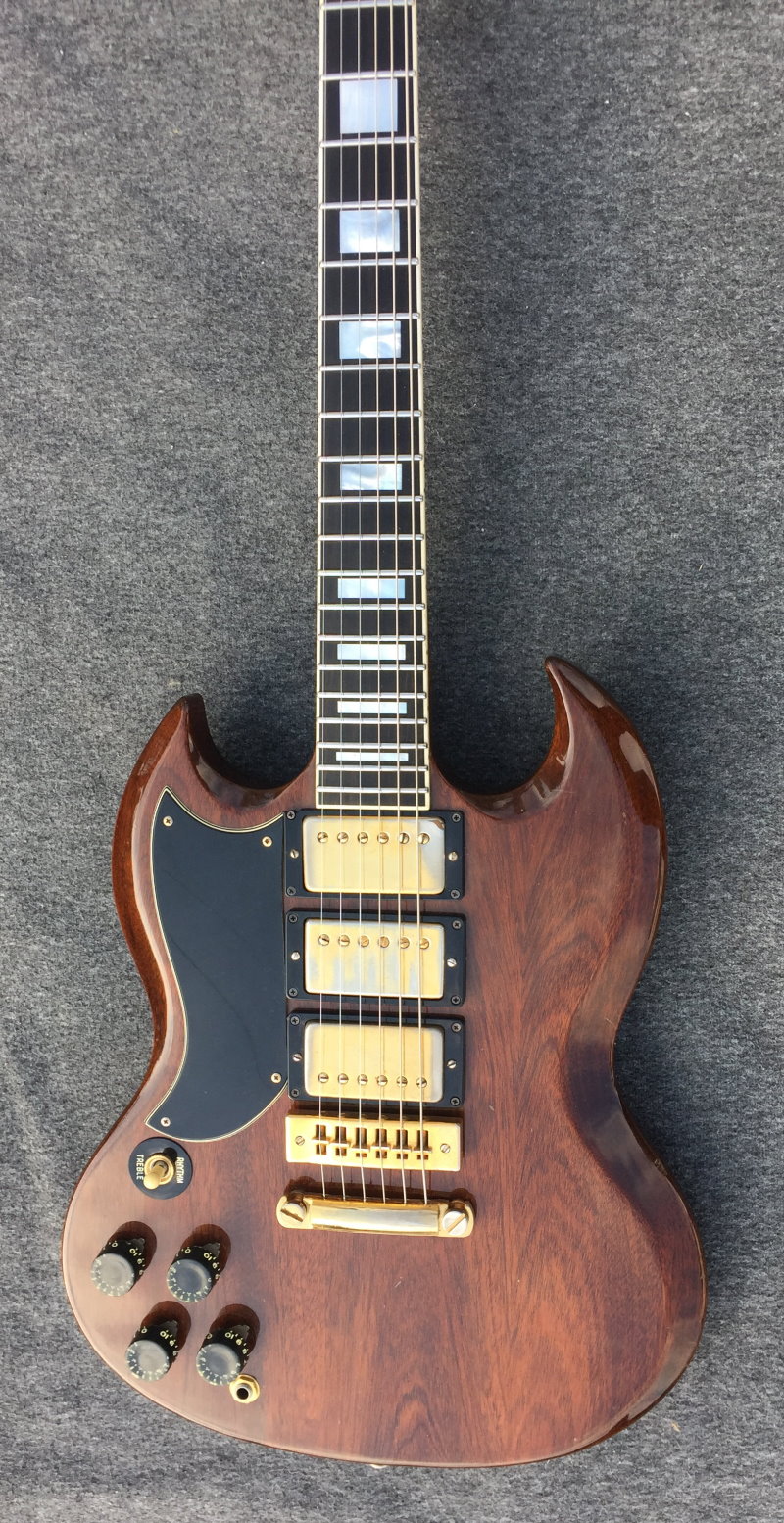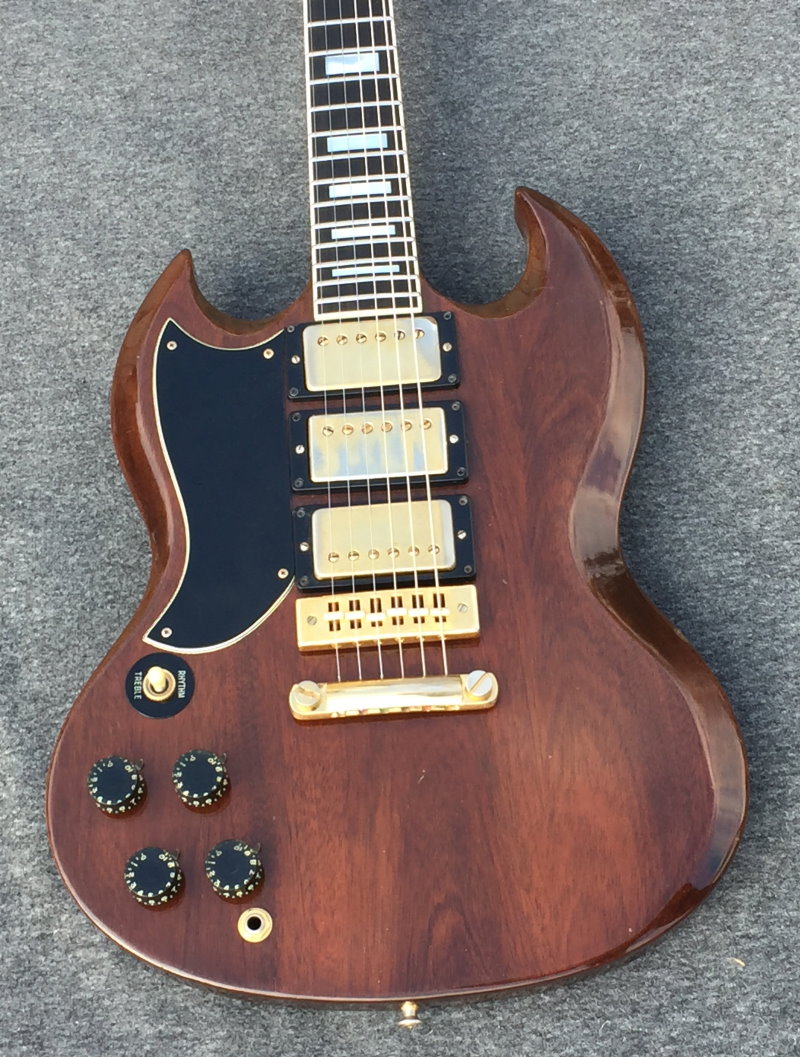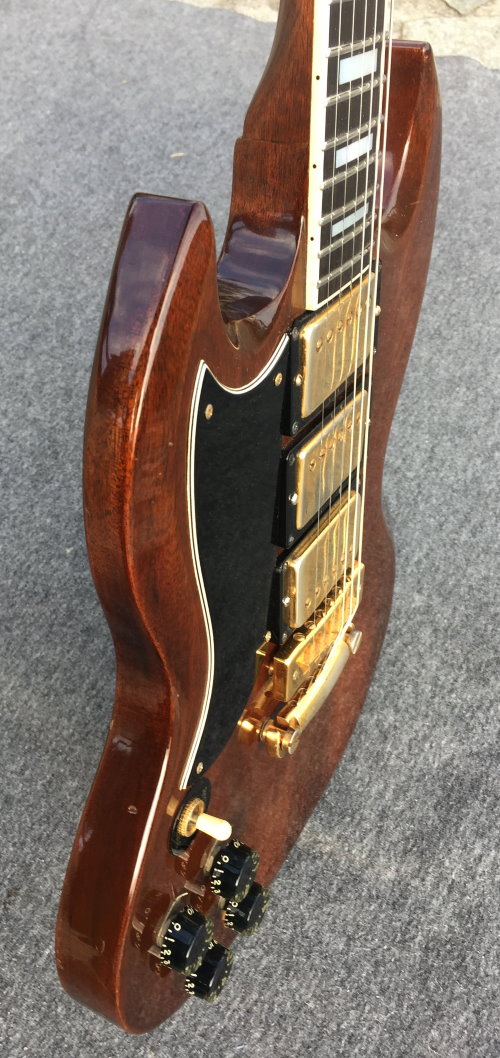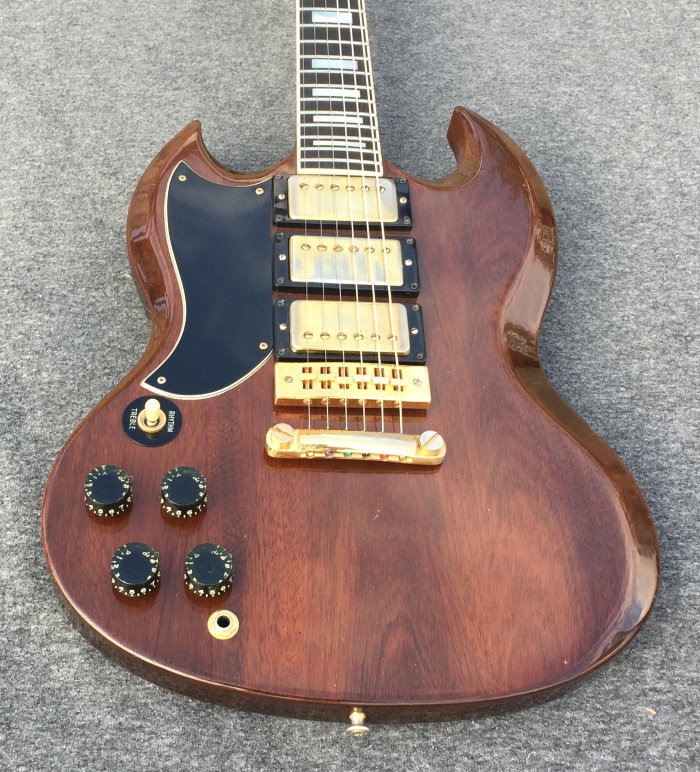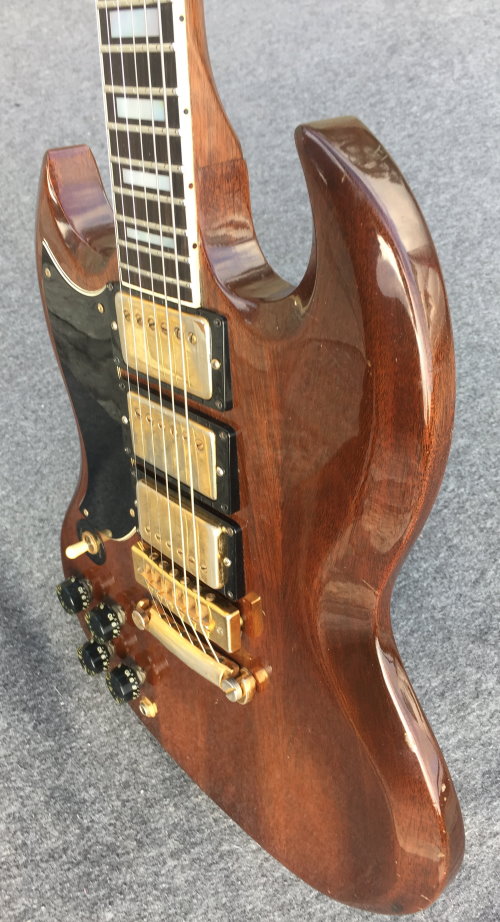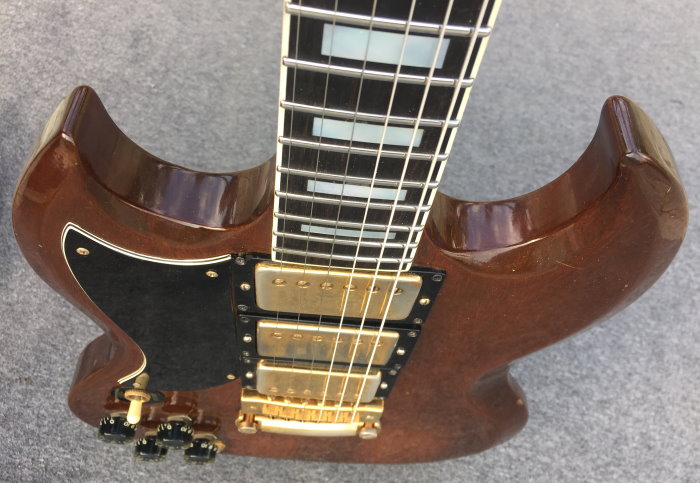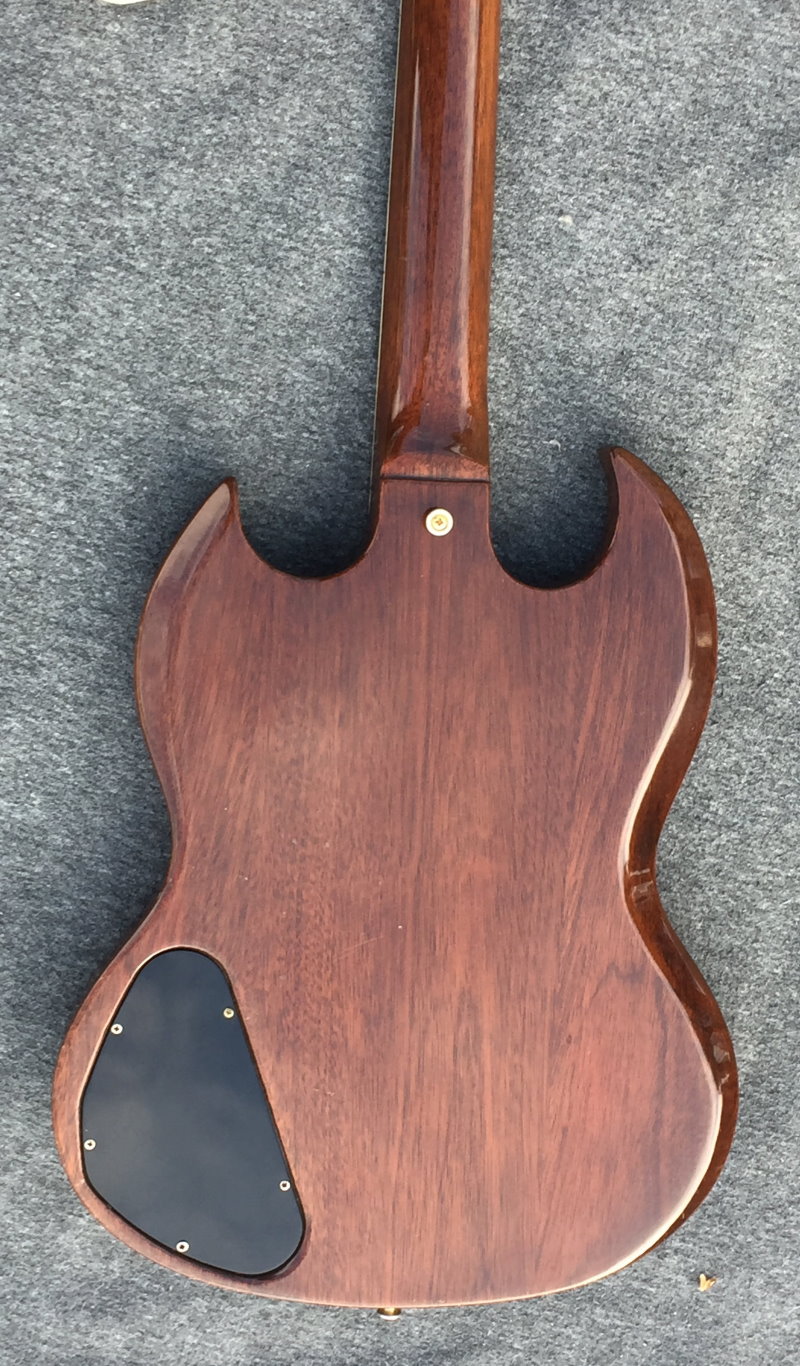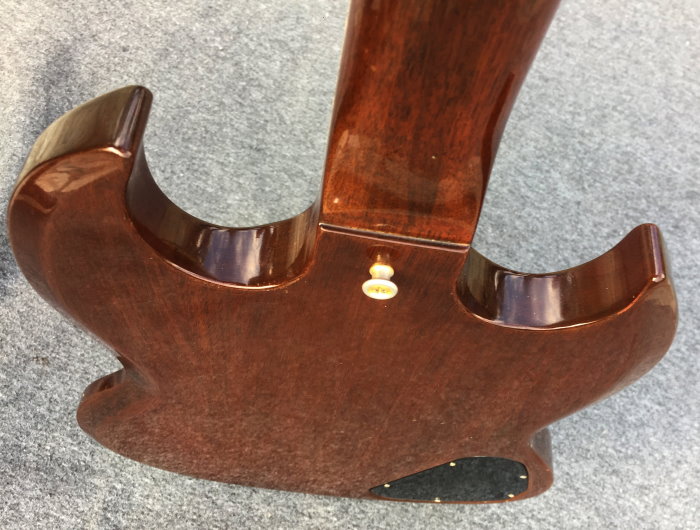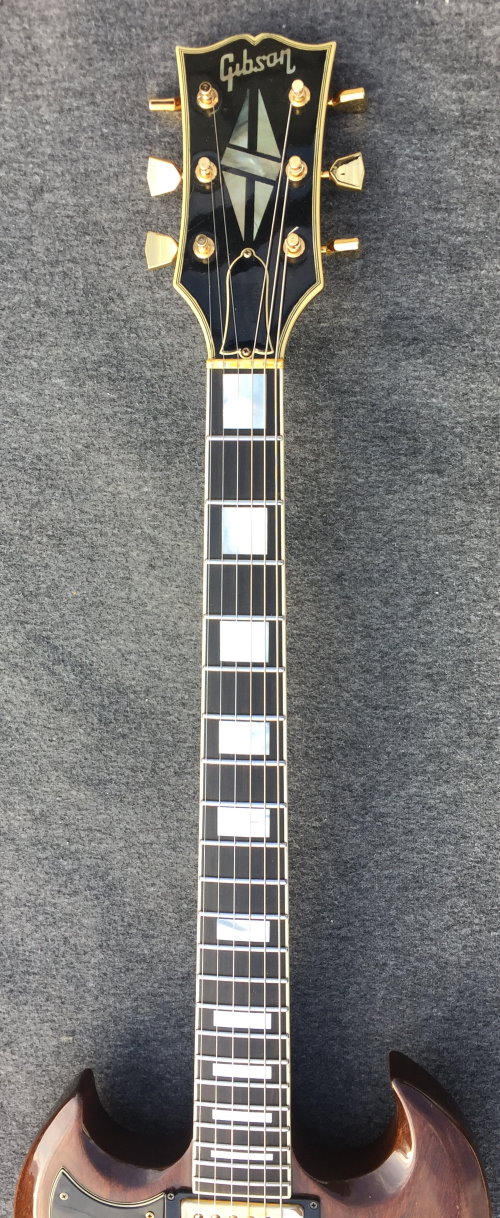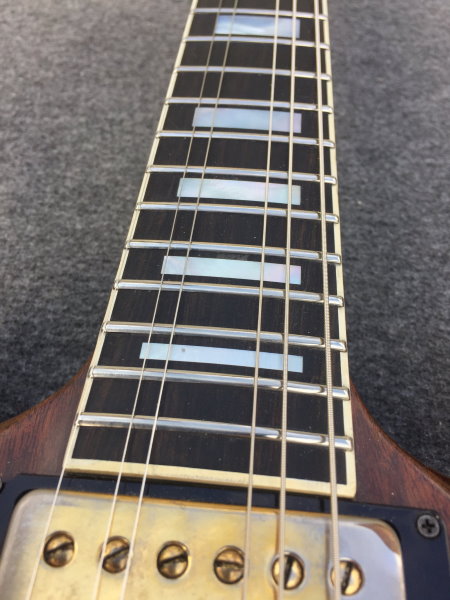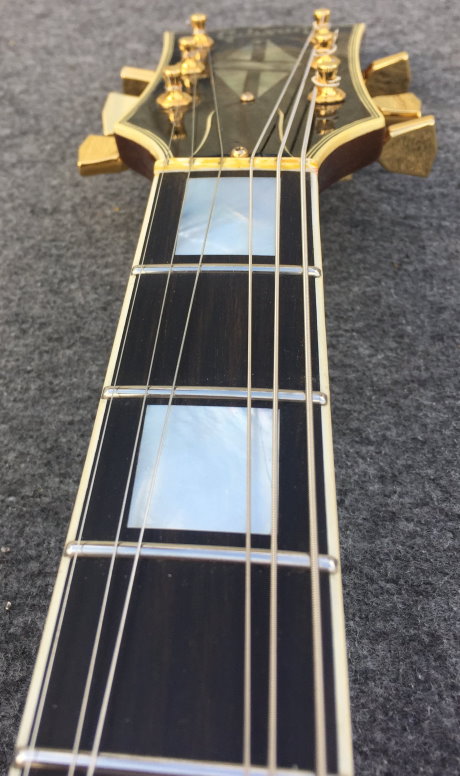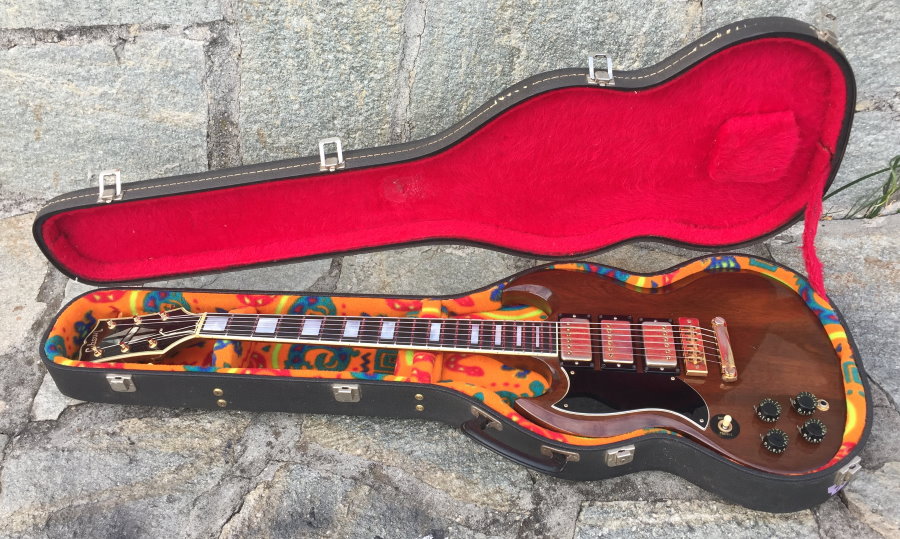 '74 GIBSON SG CUSTOM Lefty, Walnut Color,Very Rare, Excellent +++ Conditions SUPERB ! code LH21
A stunning piece in excellent plus conditions, All orginal new pro refret semi jumbo frets. Perfect neck and eosewood fingerboard, Waffle tuners, set of 3 Gibson "tarback" humbuckers. Play a dream! Come in Original Gibson Hard Case with the fabric case lower part redone.
http://www.olliehalsall.co.uk/bluetraff.htm
You can buy one Tony Iommi SG Custom Reissue for 6500 $ or this reality 1974 ...!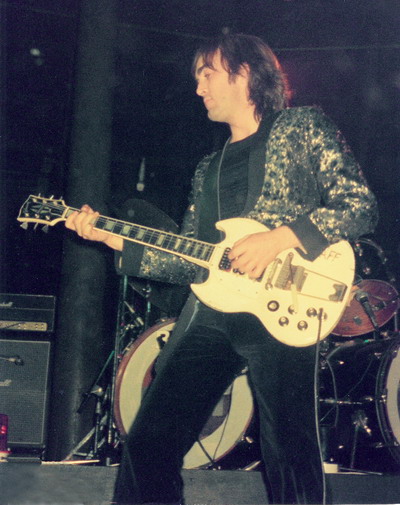 Ollie Halsall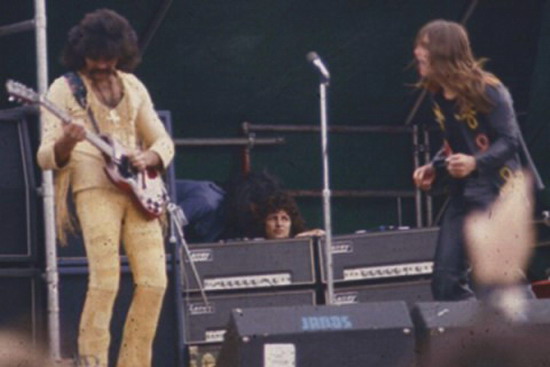 SABBATH