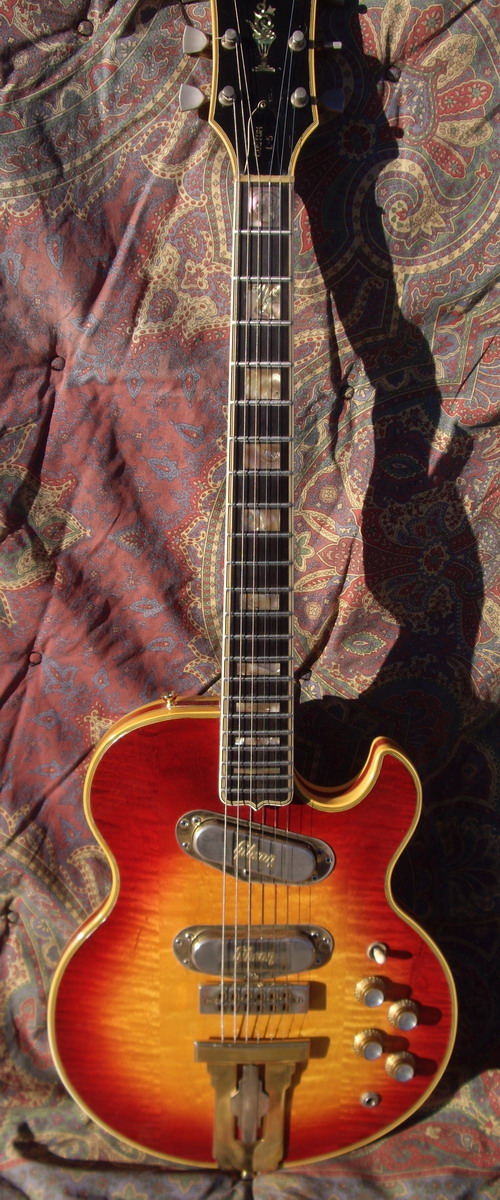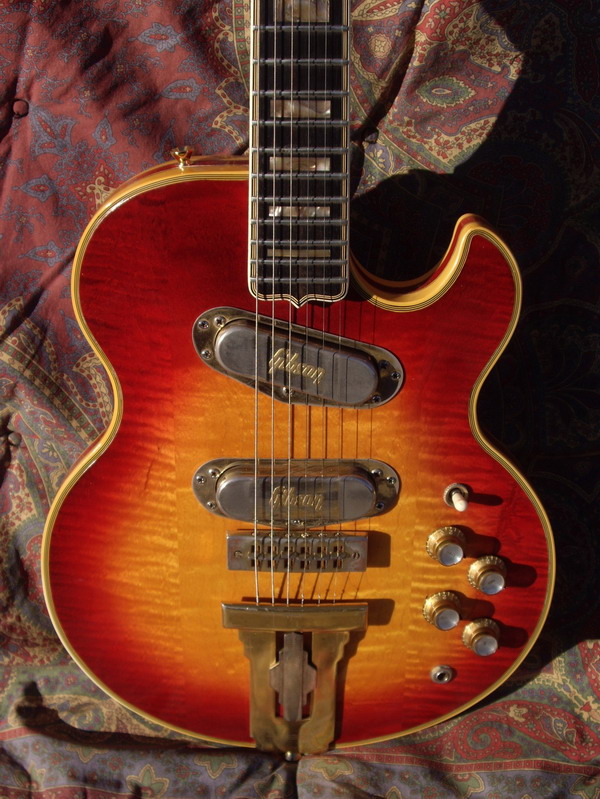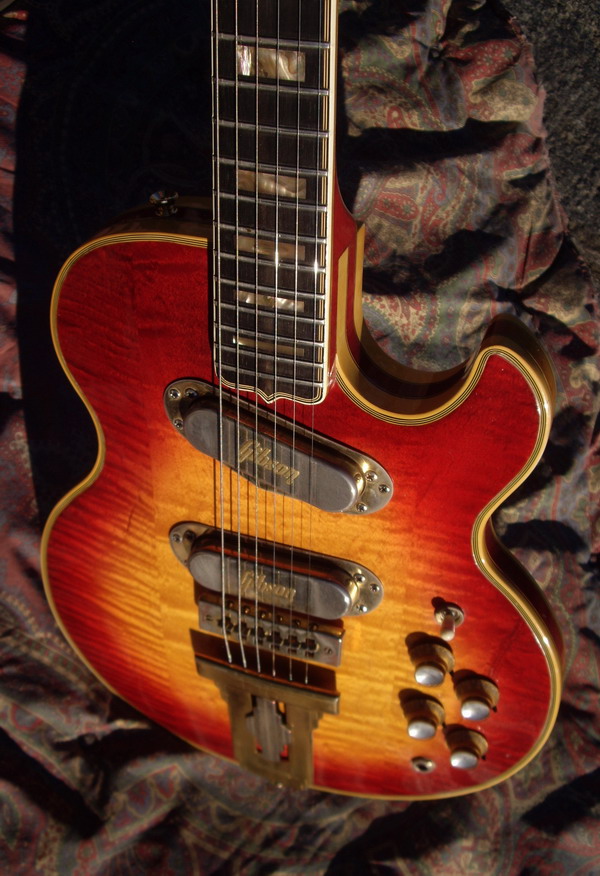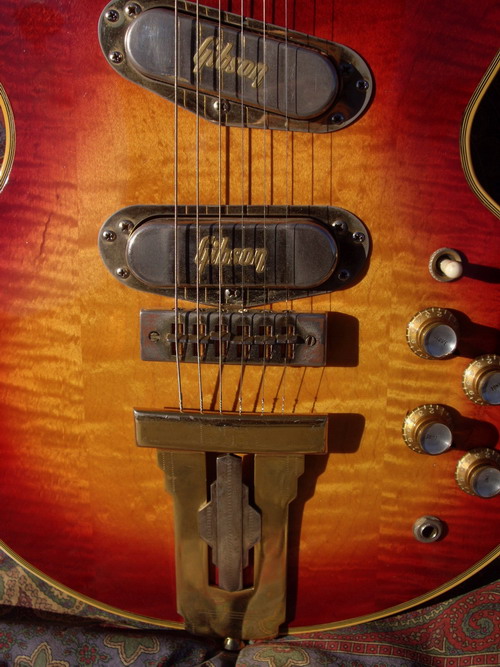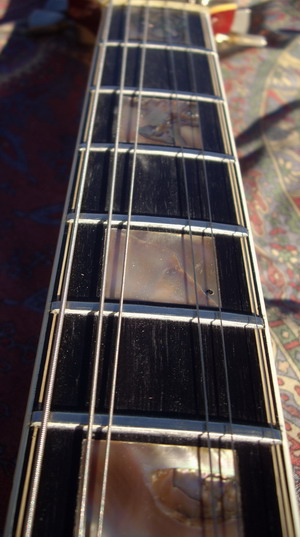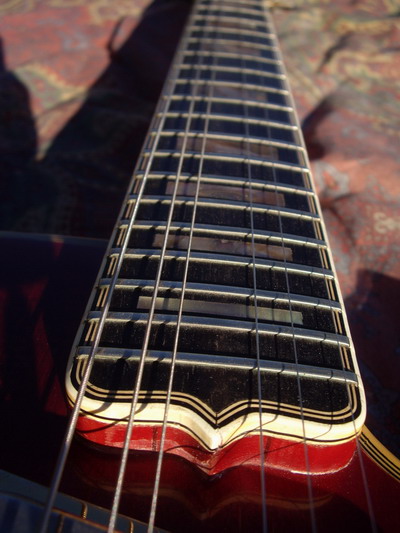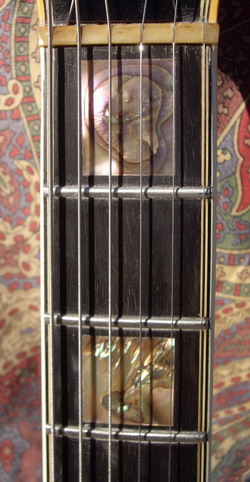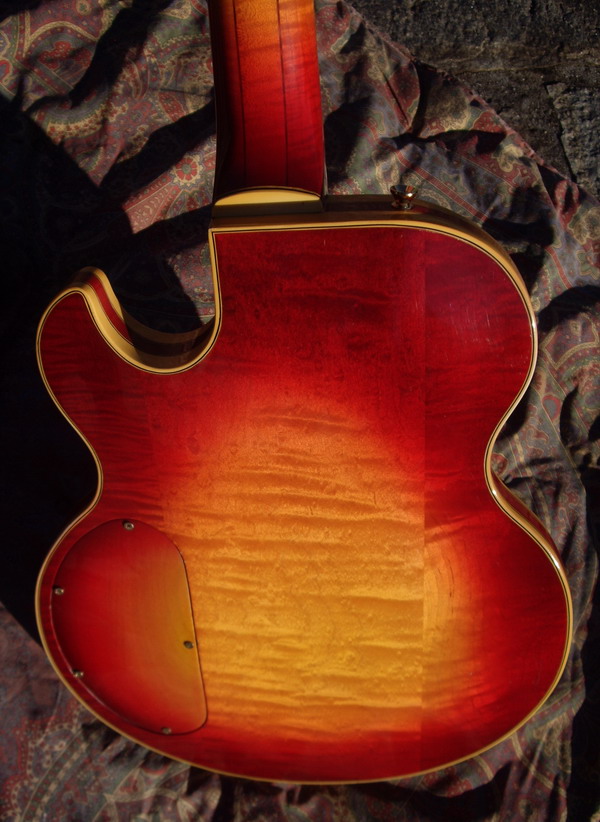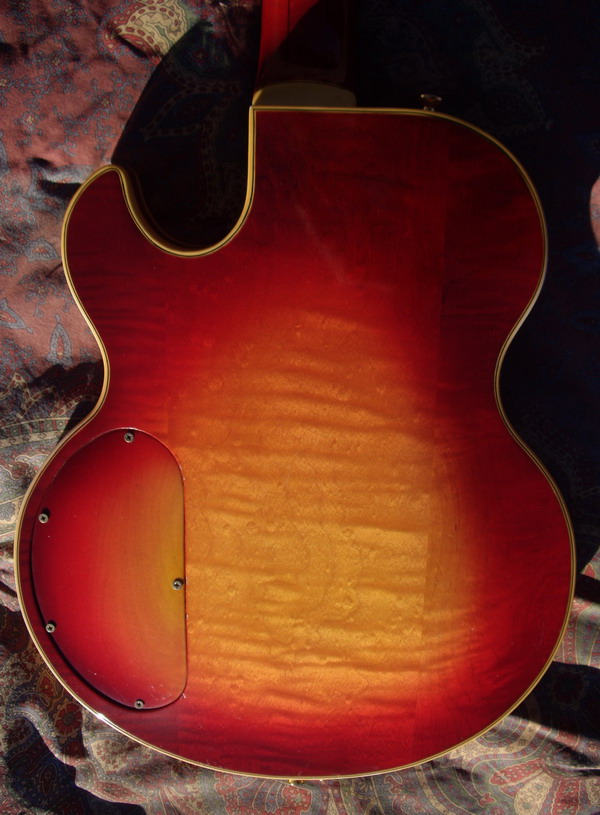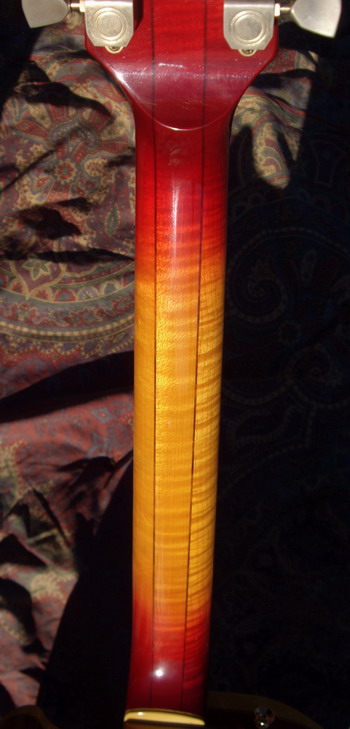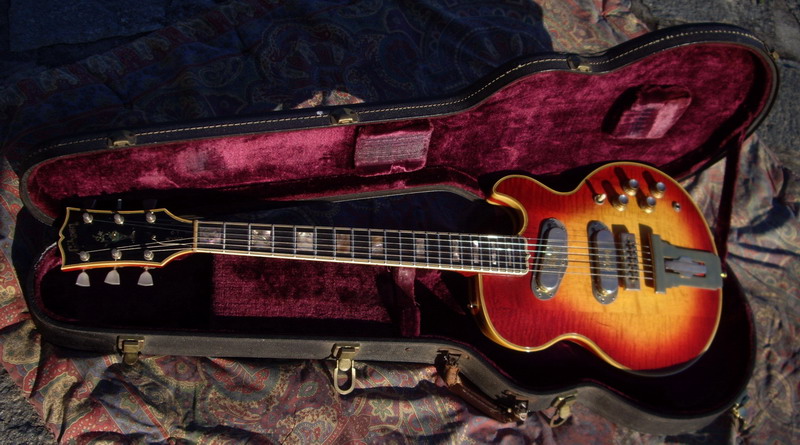 '73 L5S CherryBurst , Nice Flam Maple Top, Neck, Back and Sides, 197 only made in 1973 first years production! EX+ code GI778
This is the first year, the cherry sunburst painting is just impressing and in perfect shape, no fading no special issues, the guitar has been played but with very very much respect. Frets are in very very good shape. Dual Low impedance pickups. Untouched electronics with 1973 dated pots, and colorful abalone fretboard inlays. The L5S represented the most elegant solidbody Gibson offered at the time. At a $895 list price it was also the most expensive solidbody. All original and in exceptional conditions with OHC
The L5S came out in 1973 and was actually a "solid-body version" of Gibson succesfull L5 Jazzguitar and features a lot of similar apointments such as the highly flamed 5-piece maple neck, the multi-bound 24 3/4"scale ebony fretboard, the extensively-styled L-5 headstock with famous flower-pot inlay and 6x Kluson "Sealfast" machine-heads. The L5S was by far Gibson most expensive electric guitar back ten and only 197(!) where made in 1973. The two Gibson Low Impedance PUs deliver a nice and warm sound, due to an factory built-in Impedance transformer the instrument can be played on any conventional amp as well. The Gibson L5S turned out to be not very succesfull, even so many famous players could be seen with a L5S such as Pat Matino, Keith Richard, Mark Farner (Grand Funk), Ron Wood, Neil Schon (Journey) and many others.
The L5S was a high end solid body unlike any other model including Gibson's flagship , famous guitarists took notice, especially jazz and fusion virtuosos like Pat Martino and John McLaughlin. Additionally other players picked up the L5S such as Paul Simon and others including possibly Keith Richards at one time. Ronnie Wood of The Rolling Stones has been seen playing a new incarnation of the Gibson L5S which is currently a signature model in production, the 'Ronnie Wood L-5S'.
L

-

5S

: 13.5" wide, single cutaway, carved maple top, contoured back, 2 large oblong low-impedance pickups with metal covers and embossed logo. 4 knobs. Large rectangular tune-

o

-

matic

bridge, large

L

-5 style plate tailpiece with silver center insert, no

pickguard

, 7-ply top binding and 3-ply back binding with black line on side, maple control cavity cover, 5-piece neck (3 maple pieces with mahogany laminates), 5-ply fingerboard binding with black line on side, 22 frets, 24 3/4" scale, 17 frets clear of body, bound ebony fingerboard with pointed end, abalone block inlay, 5-ply

peghead

binding, flowerpot

peghead

inlay, gold-plated hardware, natural, cherry sunburst or vintage sunburst finish.
First listed: mid 1972
First shipped: 1973
Humbucking

pickups, vintage sunburst finish discontinued,

Fireburst

finish added: 1974
Stop tailpiece: late 1975
Discontinued: 1985
https://www.youtube.com/watch?v=pNX35dpRaNU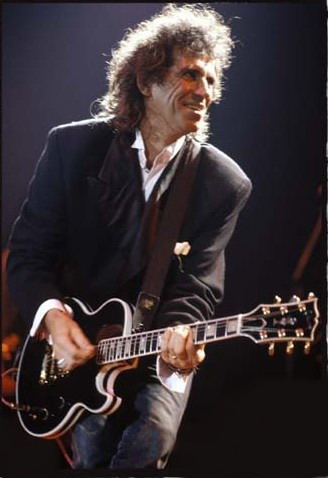 Keith Richards's Gibson L5-S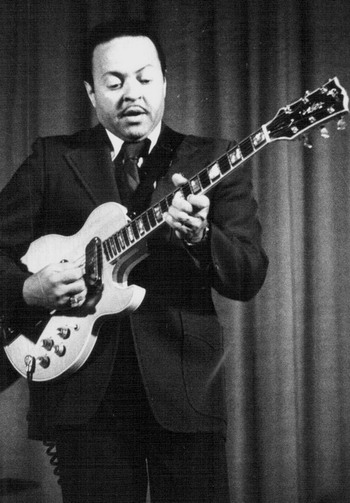 Billy Butler
https://www.youtube.com/watch?v=2Yh1IJLvKPM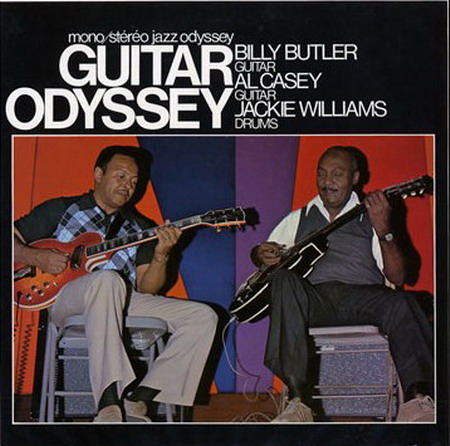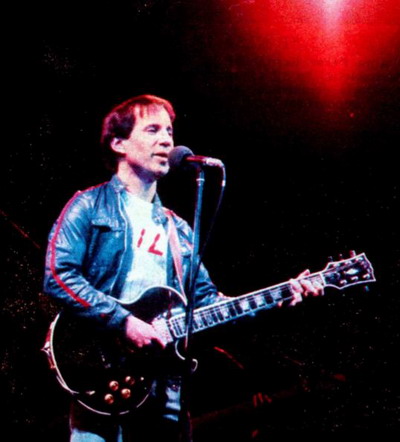 Paul Simon with L5S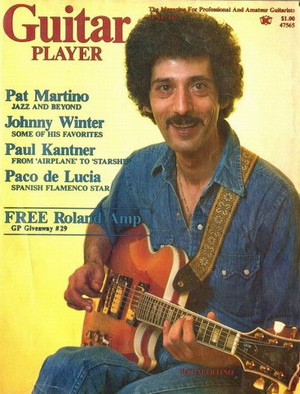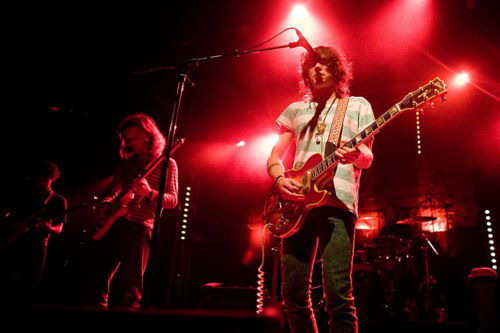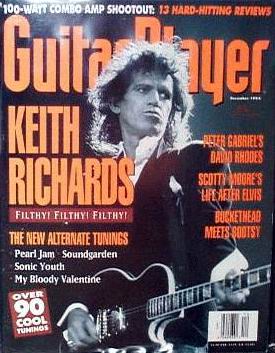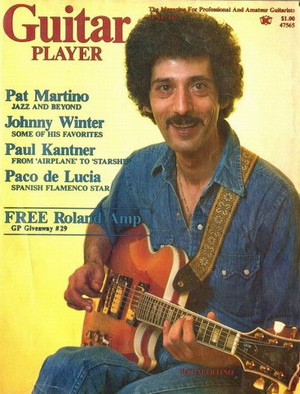 http://www.vintageguitars.org.uk/gibsonL5S.php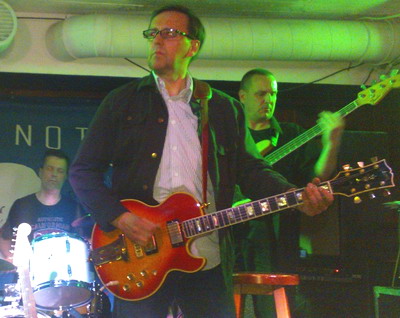 Seppo Suvisalmi From Finland with L5S 1974 same model of Albert
Järvinen ..(Thanks Seppo ! )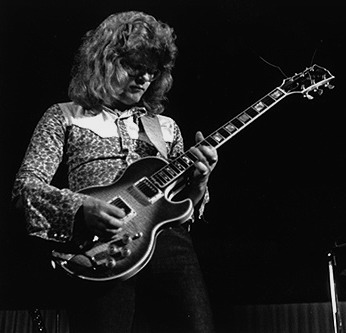 Albert Järvinen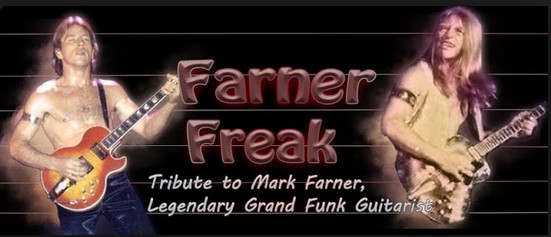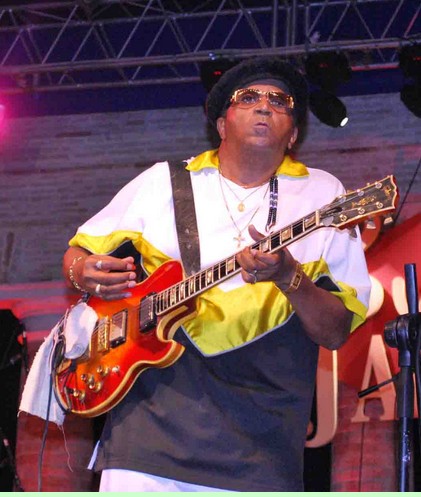 Ray Sharpe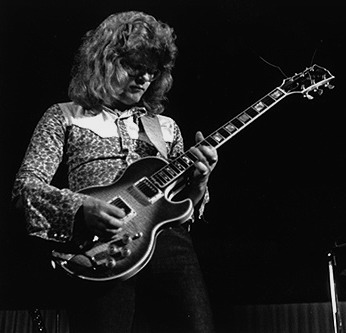 Albert Järvinen
http://www.vintageguitars.org.uk/gibsonL5S.php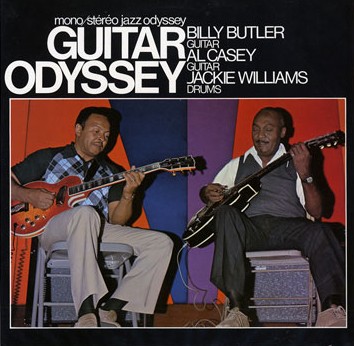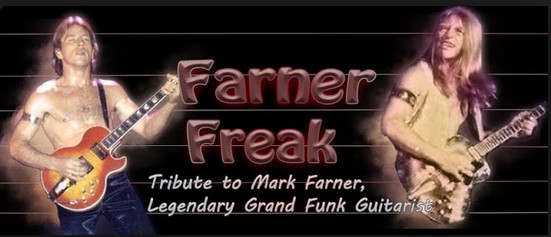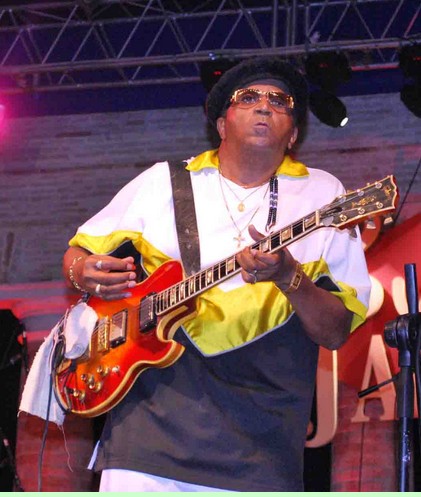 Ray Sharpe