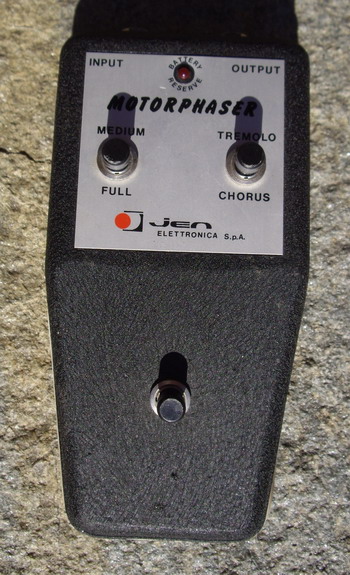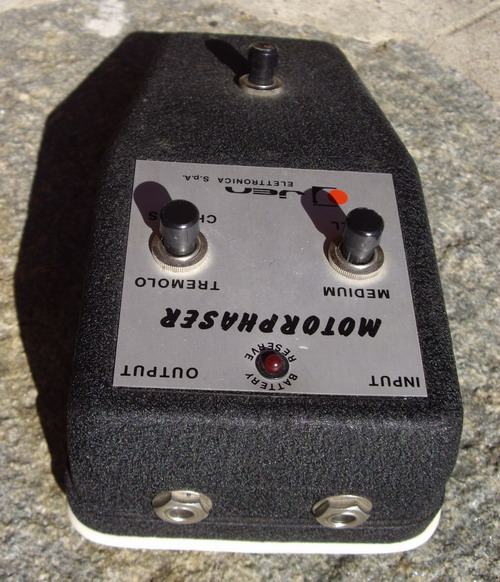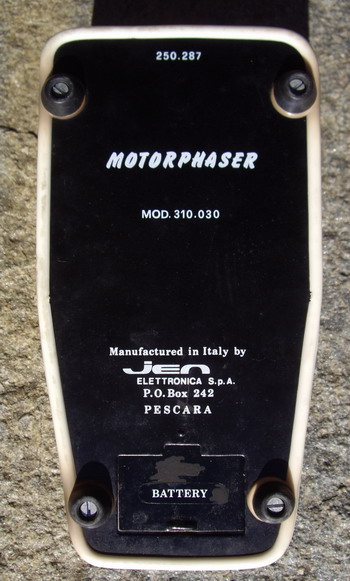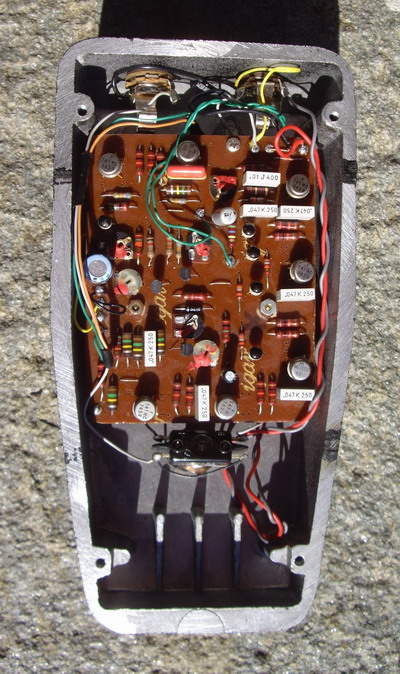 JEN MOTORPHASER Made in Italy 70's
Super rare Jen Motorphaser. Very unique pedal. two modes "chorus" and "tremolo" Pedal is in excellent conditions and perfect working order.
Made by Jen Electronica in Italy. A nearly impossible to find and very unique sounding, Leslie-ish style pedal that switches between Chorus and Tremolo. Notice there are no knobs, only three foot switches to satisfy all your modulation needs. There is one switch for the speed (phase and chorus modes), one for intensity (medium and full), and an on/off switch.
All analog circuitry that has a unique ramping effect when switching between speeds; a fantastic pedal with a lush sound. This is a large pedal and quite heavy due to the die-cast enclosure.