1964 FENDER BASSMAN White Tolex with oxblood grill cloth + 2x12"Brown Label
Rare Blonde as the Brian Setzer amp. Bassman from early '64 with 6G6-B circuit!! 2 Jensen C12N one 65' and one 66' Jensen C12N
The 6G6 version of this model is known for both its great Fender cleans and mild breakup when cranked. The preamp includes two 12ax7s for the Bass Instrument channel and one 12ax7 for the normal input. Two 6L6GC power tubes combine to produce about 50 watts of output to twin 12″ Jensen speakers. The "-b" version uses a diode rectifier that doesn't sag like a tube rectified amplifier. All of these components mount inside two finger jointed, solid pine cabinets in typical Fender piggy-back style. This version differs from a blackface Fender both in the obvious cosmetics but also because the blonde bassman uses a presence knob instead of the bright switch. This adds a bit more versatility to the amp. The blonde Bassman was used by Brian Setzer, Mike Bloomfield, Pete Townshend, and Jimi Hendrix.
https://www.youtube.com/watch?v=w5WOuGXm3vM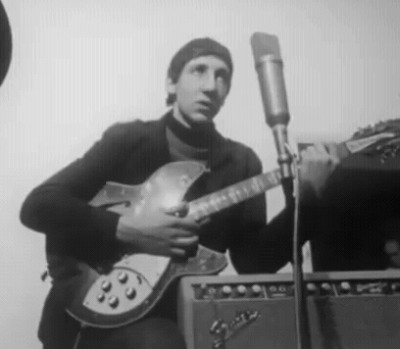 Pete Townshend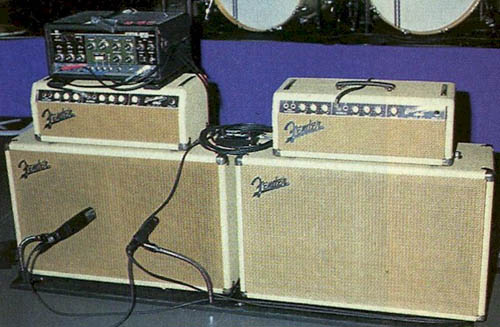 Brian Setzer's Blonde Brownface Fender Bassman 6G6-B Amps setup with Roland Space Echo
Brian setzer is the king of cool when it come to rockabilly guitar style. He brought 50's style blues/jazz guitar back in a time when AOR rock and new wave ruled the airwaves. One of the secret weapons in his tone is a Roland RE-201 Space Echo between his Gretsch guitar and two blonde Fender Bassman amps. That setup creates a great rowdy slap back echo which has become part of his signature tone.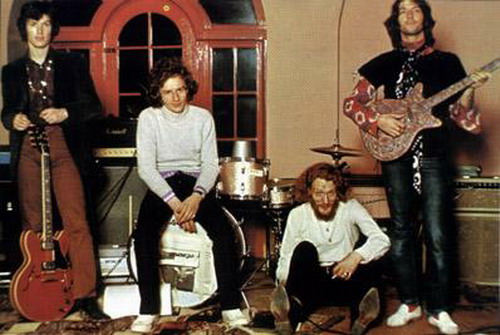 Blind Faith