AMPEG B-15S Portaflex Tube Amplifier 1x15 CTS - 220Volts
Earky 70's Ampeg B-15S Portaflex tube bass amplifier Original 15" speaker in excellent condition never used live only home. This is the first year for the B-15S model, which is based on the V4 preamp and powered by a pair of 7027A power tubes for a robust 60 watt output. The B-15S sounds incredible for either guitar or bass, with a three-way EQ curve rotary switch labeled Bass/Flat/Guitar introduced on this model. This is one of the last Ampegs produced in the legendary Linden, NJ factory, which produced all of the great Portaflex amps of the 1960s!
This Ampeg features the familiar Volume, Bass, Treble controls familiar to any B-15 owner, with four inputs (one for each channel and an additional pair of "bright" inputs) and an incredible range of tones. Whether you're looking for classic Motown thump or more churning, overdriven tones for either guitar or bass, the B-15S delivers classic Ampeg tone with focus and power.
The B15S was a variant of the very popular B15N. It was introduced in 1971 and discontinued in 1977. It has 2 channels with volume, treble and bass for each and 2 inputs per channel. (bright and normal) It also has a response switch. (bass/flat/guitar) It's a slightly larger amp than the B15N and at 60w it has twice the power.
https://www.youtube.com/results?search_query=Ampeg+B-15s
https://reverb.com/news/the-golden-age-of-the-ampeg-b-15-1960-1980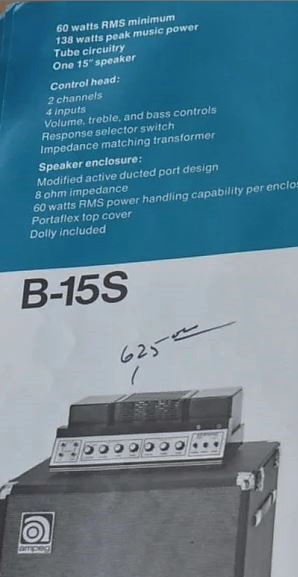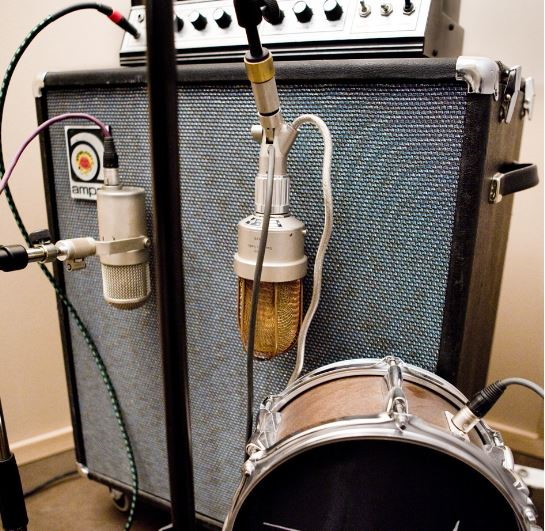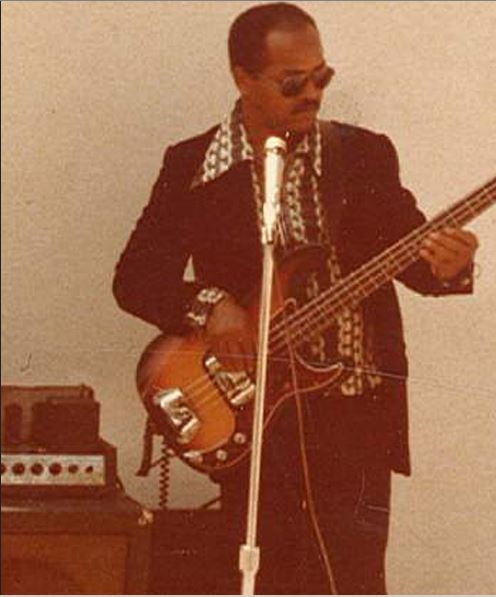 James Jamerson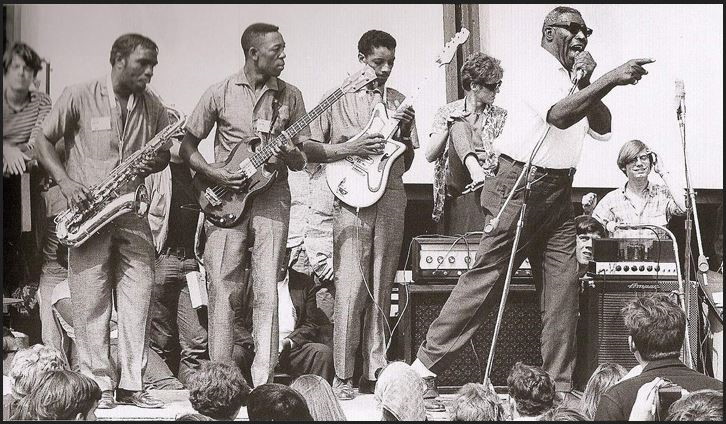 Howlin' Wolf