First 1967 (February) FENDER DUAL SHOWMAN Black Face Head + Cab 2x15"JBL D130F Big Box! EX+
In Real Super Conditions Near MINT!
From Dick Dale to Jimi Hendrix, from Pete Townshend to Chuck Berry, there are many guitarists who have tried their hand at this masterpiece. With Tremolo Power 100Watt Two channels, normal and vibrato, four inputs, two in each channel with separate brigth switches. Look in the rear panel we find the beauty of 10 Valves, of which the 4 power amplifiers are of the 6l6 type, plus the jack socket for external speakers and the RCA inputs to manage Tremolo effects via pedal.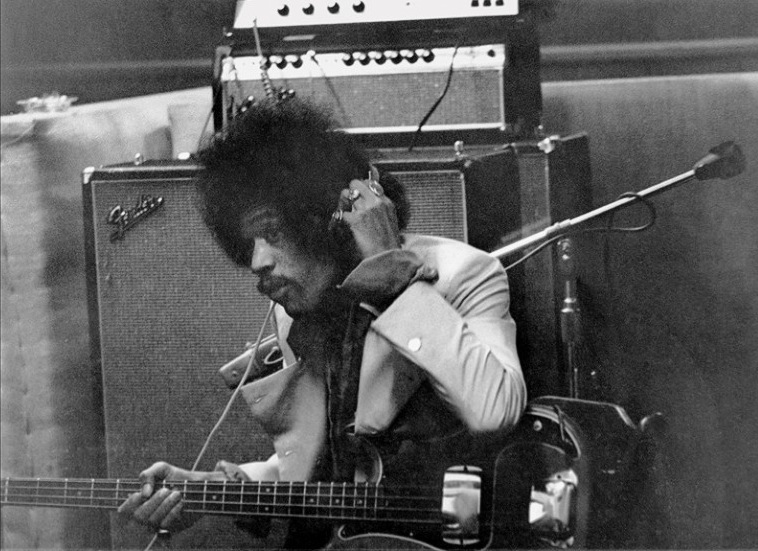 Dual Showman AA763, AB763 (blackface)
A00100 to A01400 - 1963
A01400 to A01700 - 1964
A01700 to A04300 - 1965
A04300 to A08000 - 1966
A07800 to A12000 - 1967
Model/Circuit Number: AA763
Years of Production: 1963 - 1967
Era: Blackface
Configuration: Piggyback
Controls: Black forward facing w/ white labels
Knobs: Black skirted w/ chrome center, numbered 1 - 10
Faceplate
Front: Normal: In, In, Bright Sw, Vol, Treb, Bass - Vibrato: In, In, Bright Sw, Vol, Mid, Treb, Bass, Speed, Intensity - Pilot Lamp
Rear: AC Outlet, Ground Sw, Fuse, Power Sw, Standby Sw, Speaker, Ex. Speaker, Trem Sw Jack
Dimensions: Head: 8 x 26 x 11½, Showman 12 (early): 21 x 32 x 11½, Showman 12 & 15: 24½ x 36 x 11½, Dual Showman (63-67): 24½ x 36 x 11½, Dual Showman (67): 45½ x 30 x 11½
Hardware: Tilt-Back Legs, Knurled Studs Handle: Black Strap Handle Feet: Glides Corners: Corner Protectors Covering Material Tolex/Tweed: Smooth White (63) or Black Tolex
Grill Cloth: Gold (63) or silver sparkle grille cloth Logo: Grill mounted, flat (63) or raised, chrome & black, script Size: Showman 12: 1 x 12 Impedance: 8 ohms Model: JBL-D-120F, 130F or 140F
Effects: Tremolo ~Watts: 85 watts Tubes Pre amp: 2 x 7025 Power: 4 x 6L6 Bias: Fixed Bias
Rectifier: Solid State
In 64 Fender added the word "DUAL" in block letters above the script "Showman Amp" to the control panel of the Dual Showman. The Showman 12 was discontinued in 1966.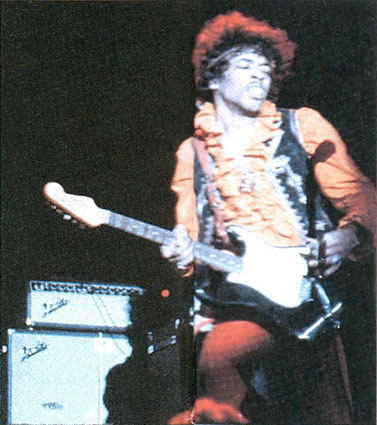 In June he did a session for Jackie Lomax which was being produced by George Harrison. Eric gave the psychedelic 'SG' to George who subsequently gave it to Jackie.Electric Factory Soundcheck Clapton sound with Fender Dual Showman Head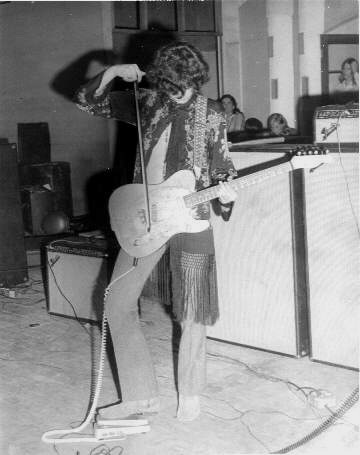 J.Page Dual Showman