1962 Magnatone Custom 450
Years 1961-1963 Channels two 2 with 2 inputs per channel (Normal and Bright) plus stereo input, Tubes 9, 1 transistor, Output 25 watts, Speakers: 1 x 12" Oxford 12KP5 (alnico) plus a 1x 5x7" oval mid-range Oxford, Effects:Vibrato, Reverb. Controls: Ttone, volume, reverb depth, vibrato speed, vibrato intensity. Weight 40 lbs.
One of the cooler and less common mid-size Estey-era Magnatone amps, the 450 boasts a single 12" alnico Oxford speaker along with a smaller tweeter that helps in accentuating the top end of the amp and the thick swirl of the vibrato effect. Powered by a pair of 6973 power tubes, the characteristics of the valve are similar to the more common EL84, with a smooth midrange character and dynamic breakup at higher volumes with perfect top end bite. Whether you're looking for the perfect surfy hollow twang or surprisingly thick overdrive, the most desirable effect included is undeniably the true pitch stereo vibrato. With a width and warble unequalled in tube amp design, this vibrato circuit is in one word "lush," and while it works in mono inside the speaker cabinet, a 1/4" extension speaker jack allows the effect to bounce back and forth between two cabs if desired.
25 watts peak with 12" and a 5x7" speaker This is a very very warm sounding amp and the vibrato section sounds unlike any other amplifier made before or since. Dual channels, incredible reverb and that cool Magnatone tremolo, brown tolex ,An uncommon premium amp from the early Estey era was the 25 watt (peak) Model 450. Equipped with reverb and vibrato, the 450's output is a 12" Oxford and a 5x7" speaker pair. Original Vintage General Electric and Silvania tube ! All Original with Original Trasformer,The original smooth brown leatherette covering is in remarkable shape, and for an amp without any corner protectors, the edges are surprisingly crisp and clean. The brown and gold grillcloth is similarly perfect, and the original Magnatone logo and Estey badge show no notable wear. There are some minor scuffs and tiny nicks on the bottom edges of the amp, but even this wear is quite minimal. Inside the cabinet, the Magnatone warranty card is still present with unfaded graphics and crisp corners.
Being both more expensive than comparable Fender offerings in the early '60s and also made with cabs that were a bit less robust, a fairly low number of Magnatones were sold during the brief Estey era, with the Custom 450's production limited to 1961-63. This collector-grade example is easily one of the nicest Magnatones on the market today, and a unique combination of the company's top-tier features in a small, portable 1x12 cabinet!

https://www.youtube.com/watch?v=yYr0b3FAH7Q
http://www.magnatoneamps.com/schematics/magnatone_450_dg.jpg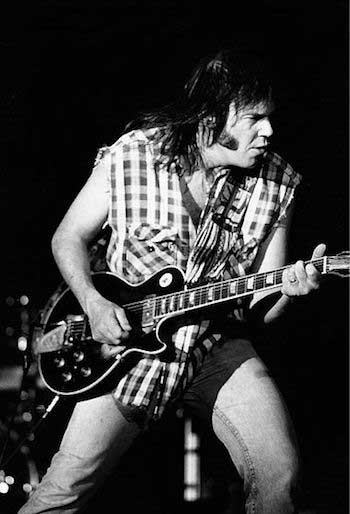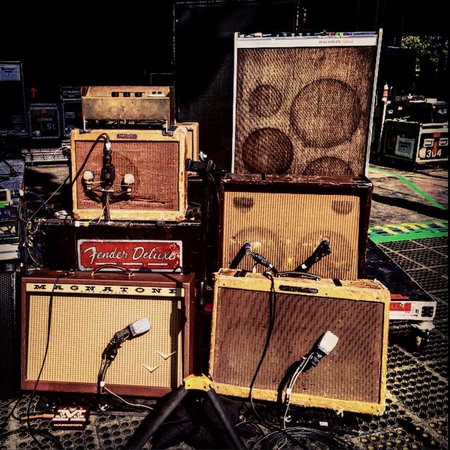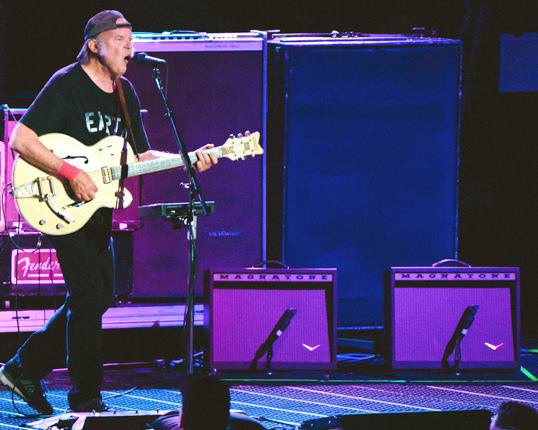 Neil Young