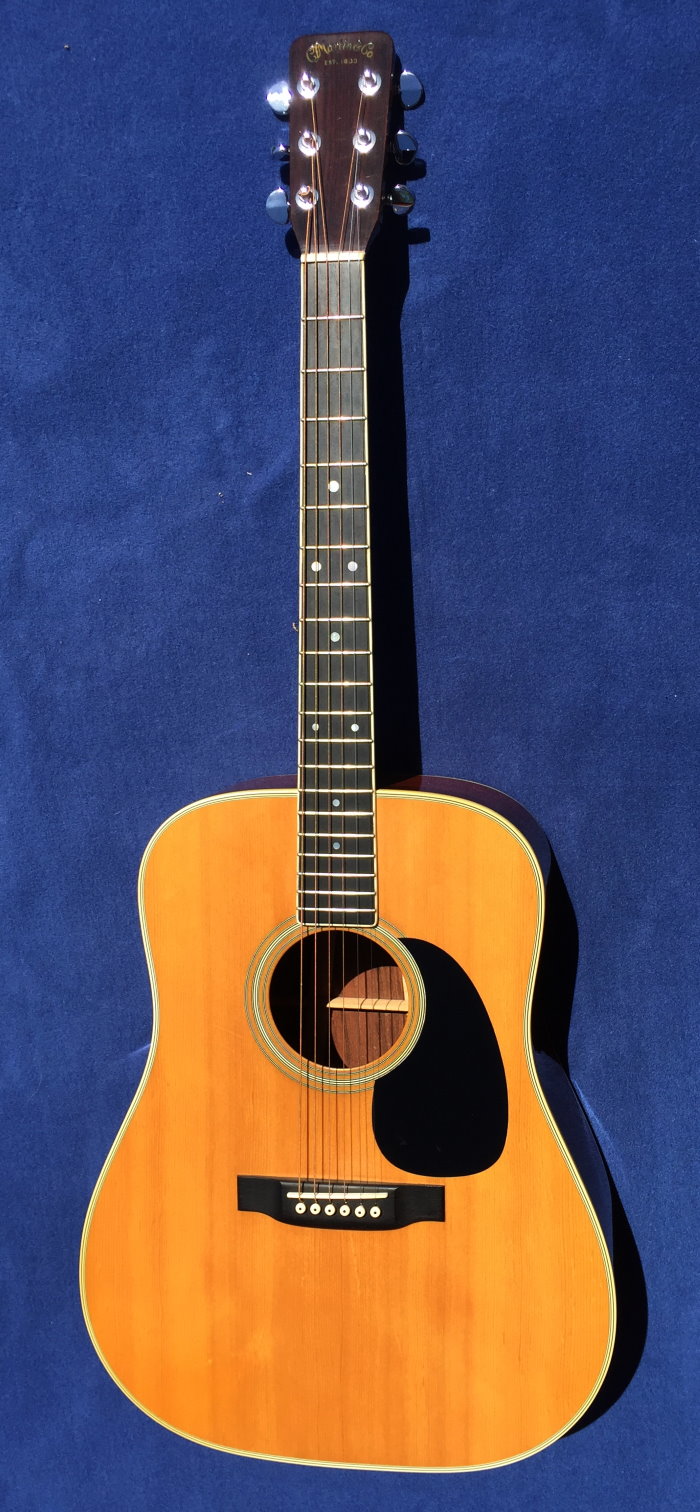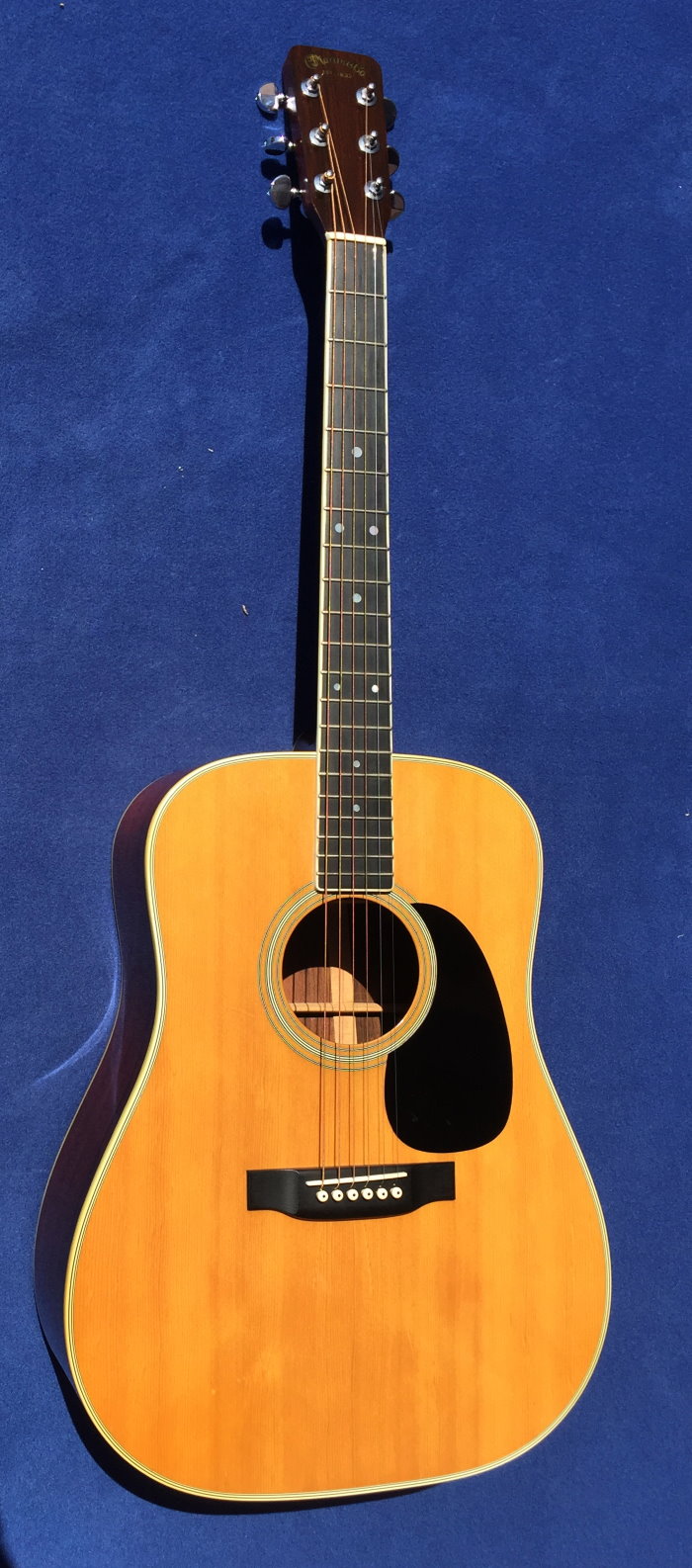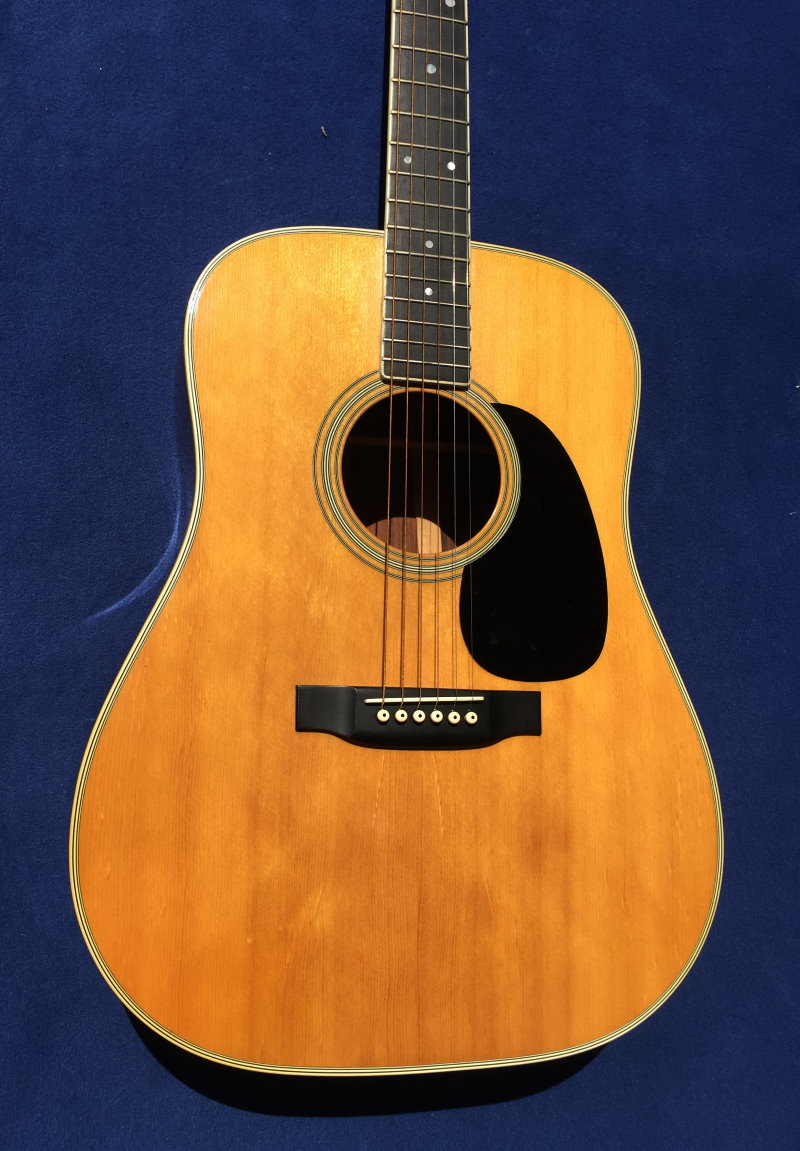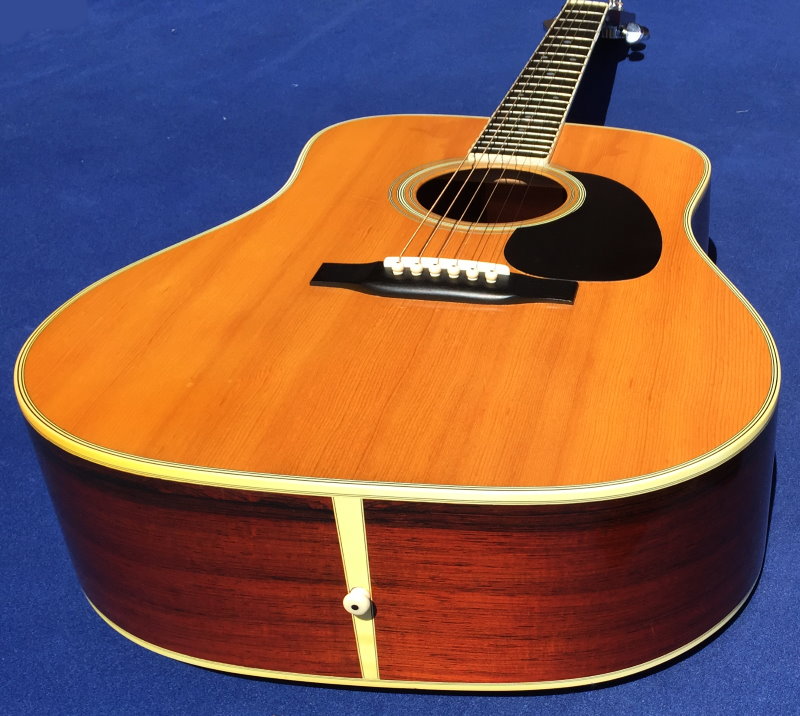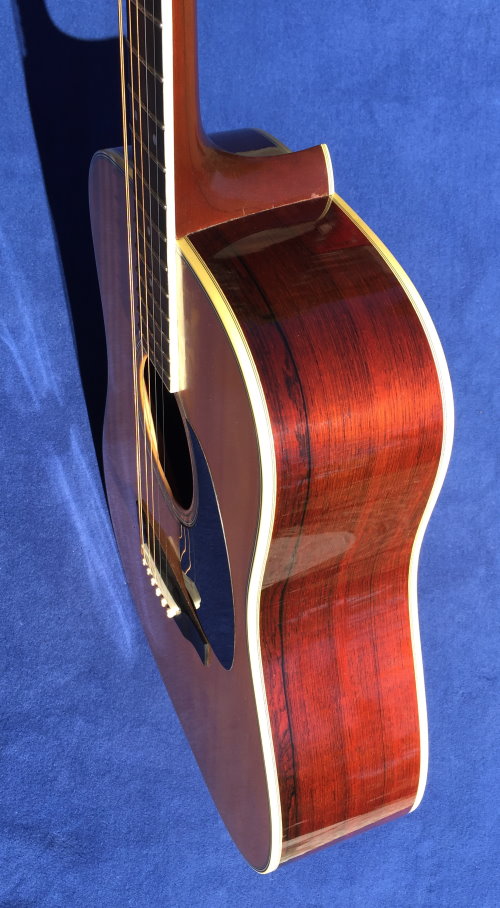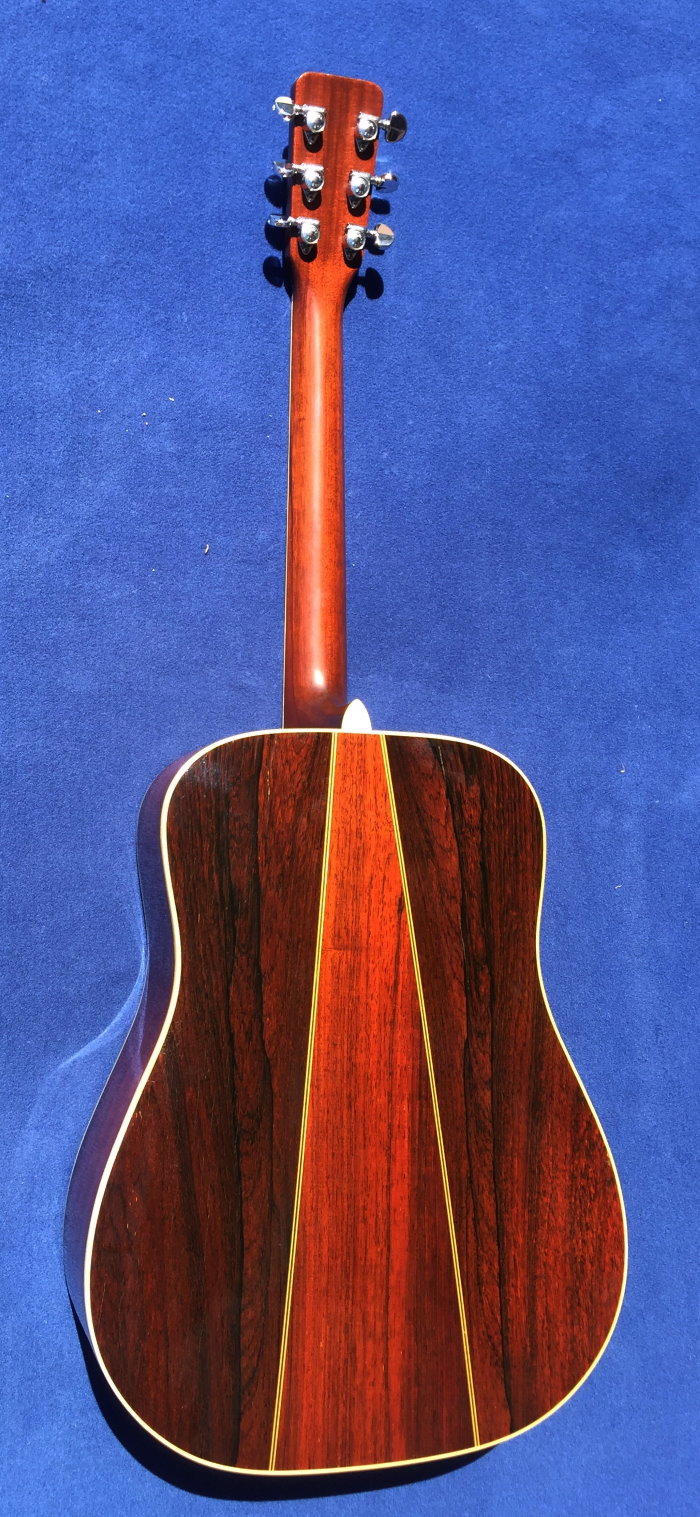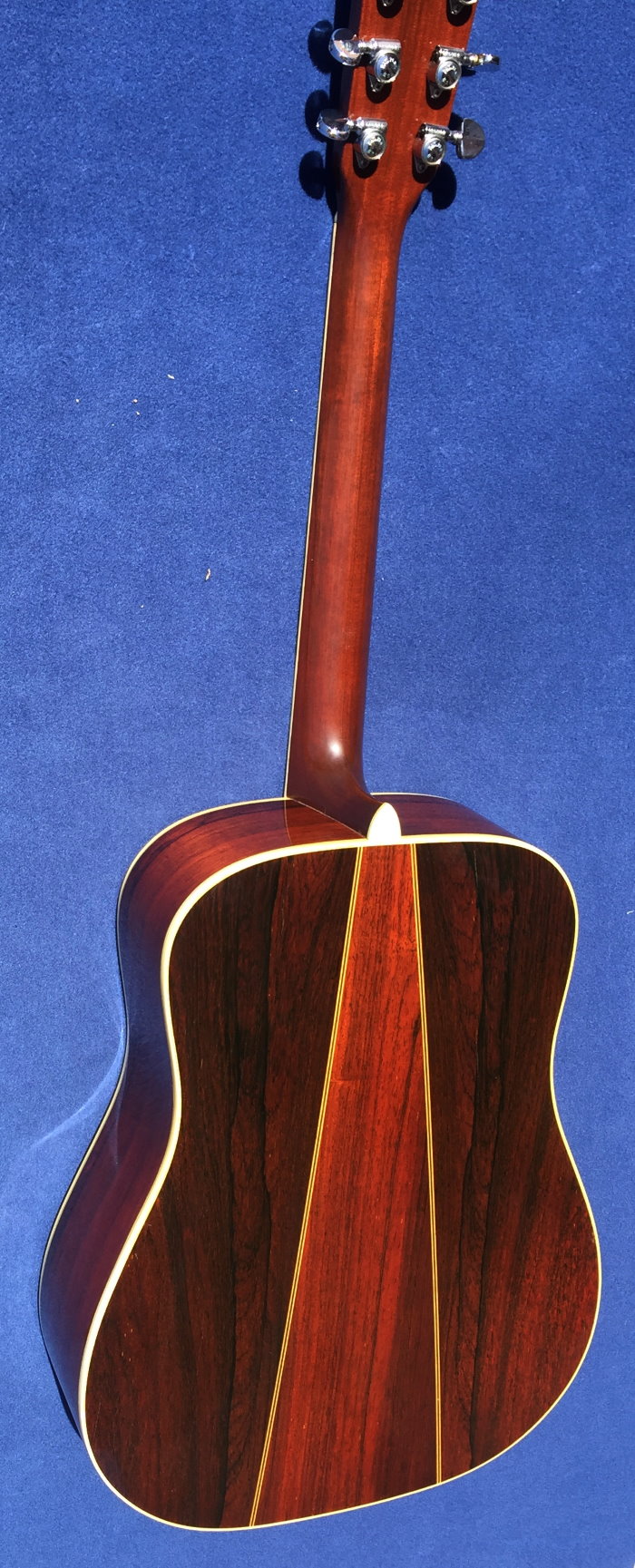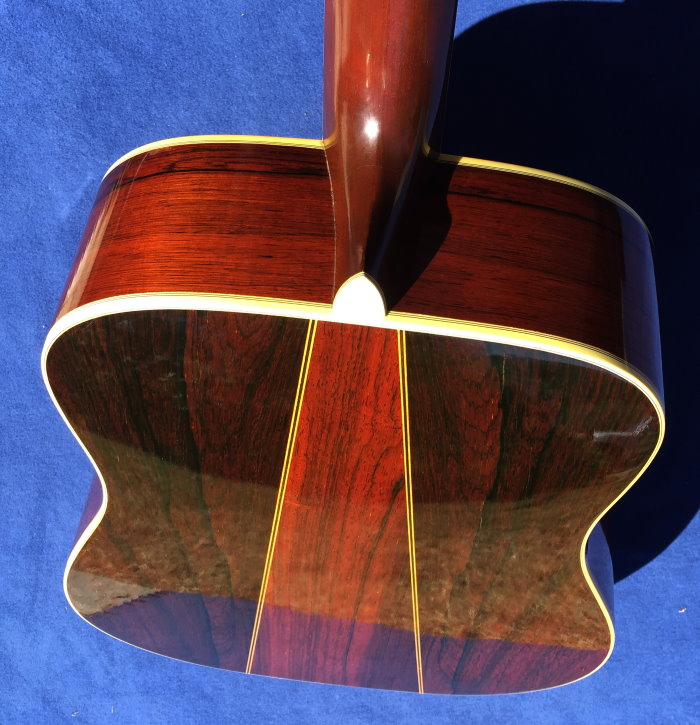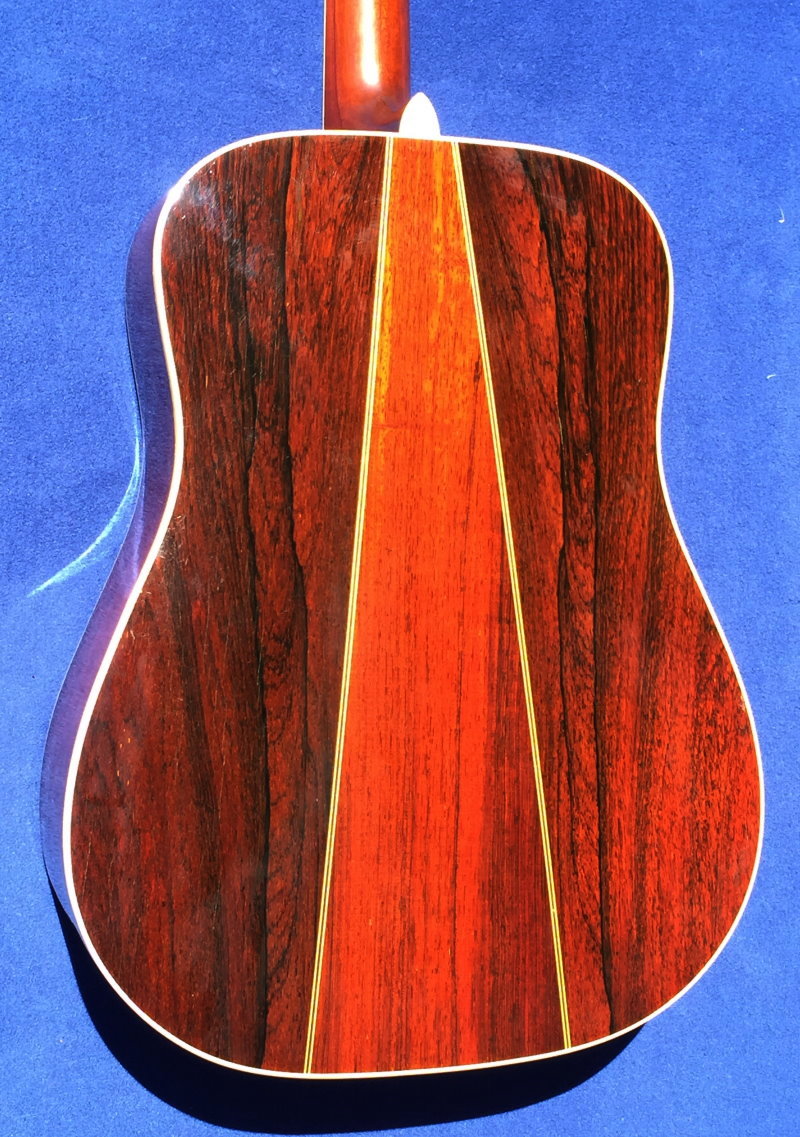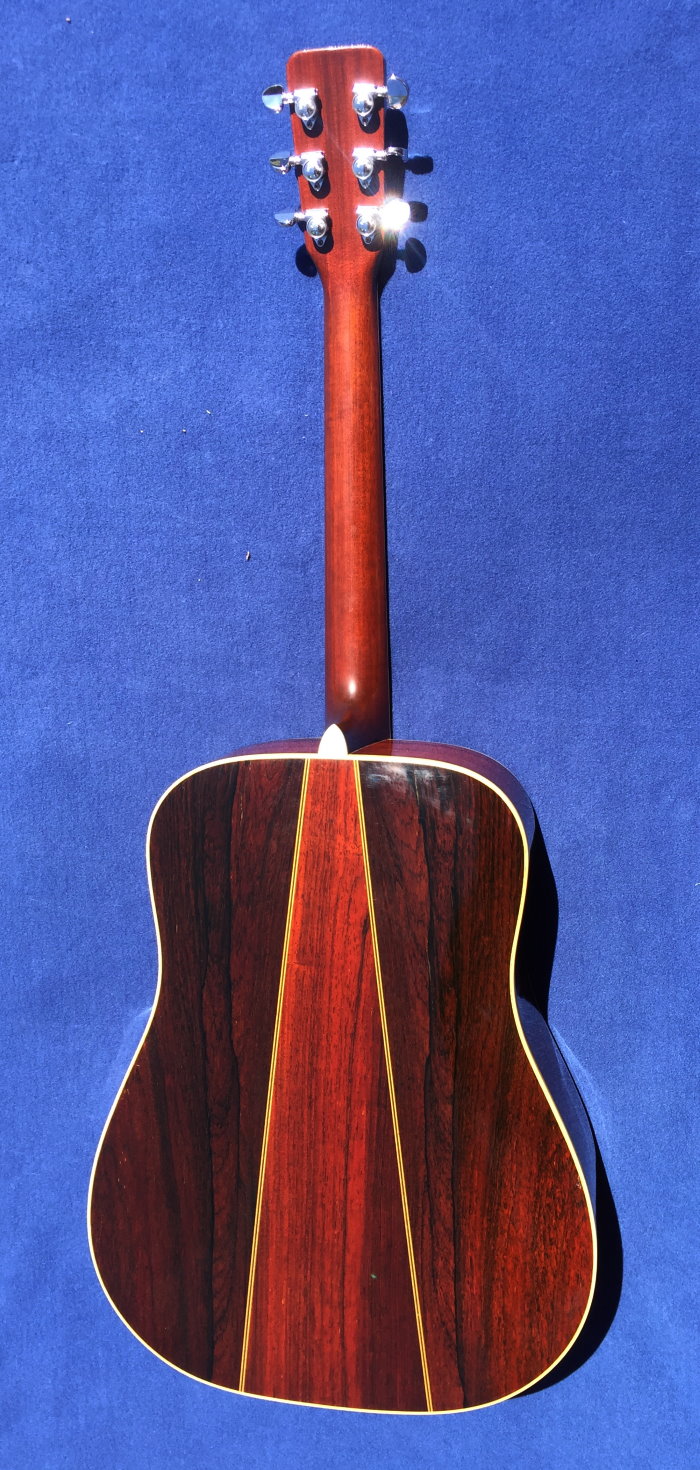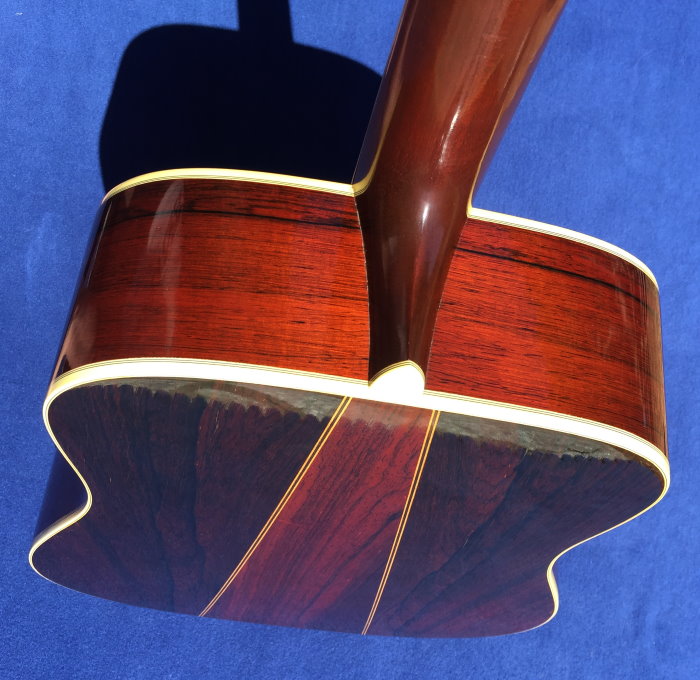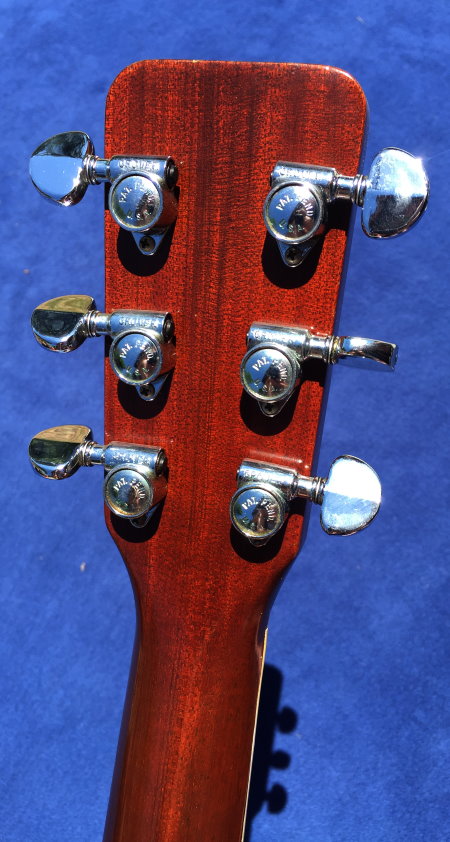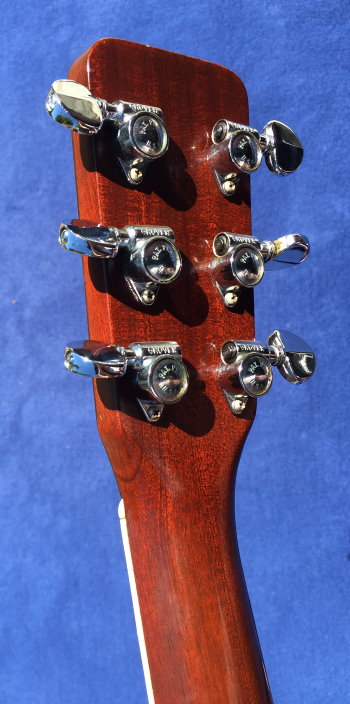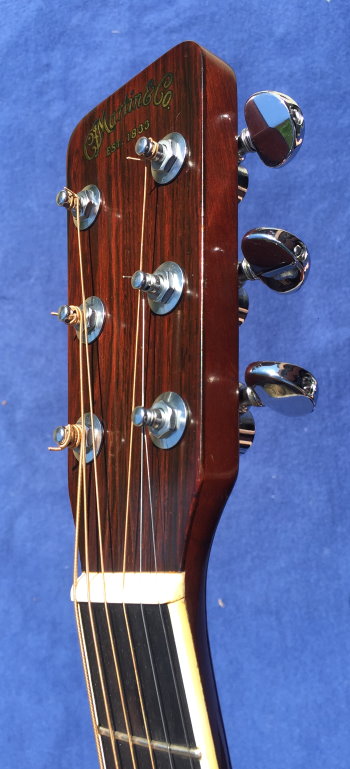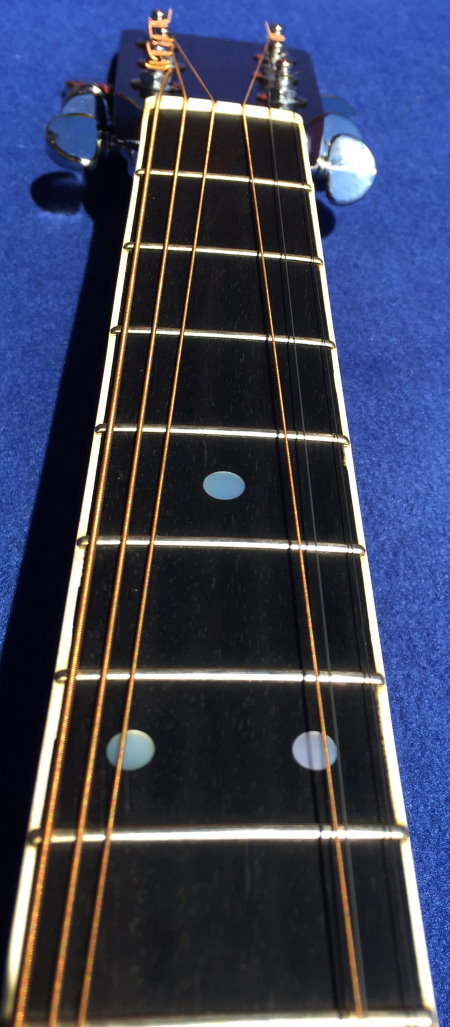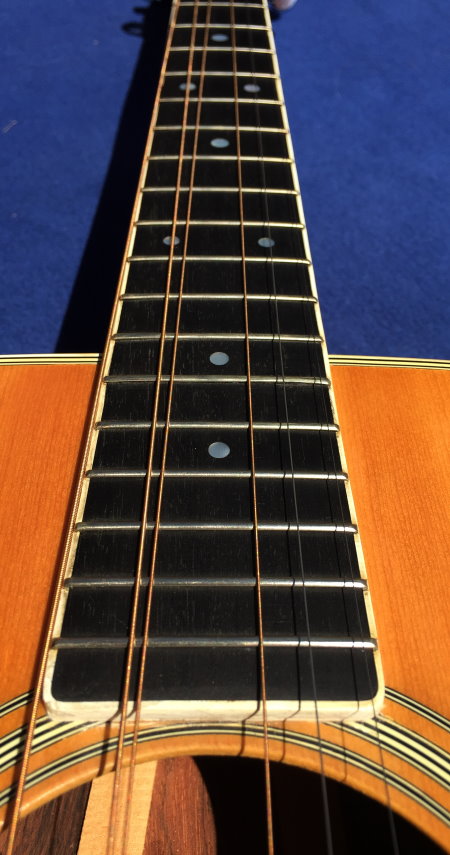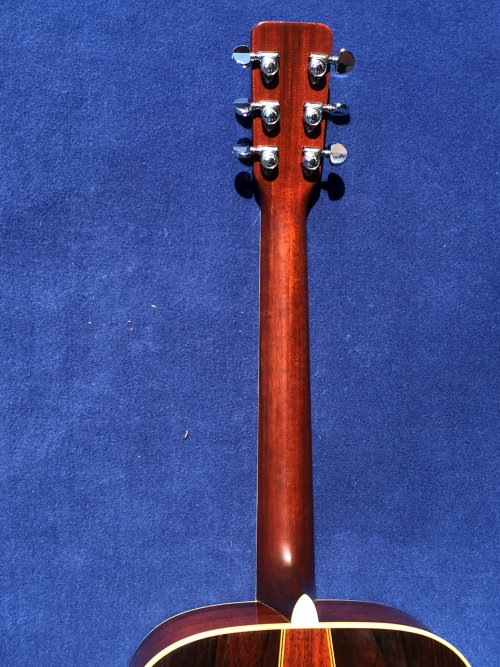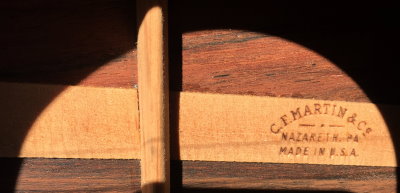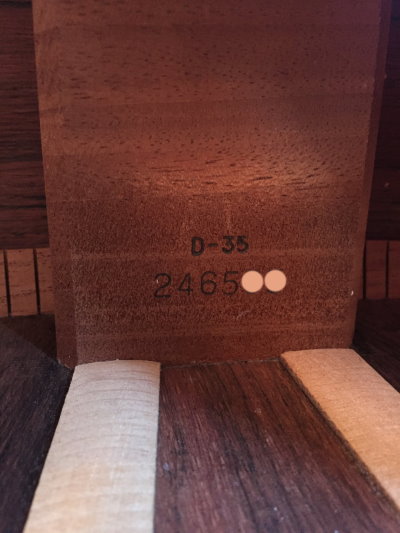 1969 MARTIN D-35 Natural Brasilian EXC + code AC96
Highly Figured Brazilian Rosewood back and side, surface only finish thin cracks on the back. Excellent playability with low action and excellent condition with a incredible strong sound.Very fine weather checking on the top. Replaced pickguard. Low action with a tall saddle after a professional neck reset. Fabulous Sound from a highly sought after model.Perfect straight neck and frets. No cracks, Ebony fingerboard. Come with Original Hard Case. Comes in the original hard case.
The unofficial D35 club. Let's start by naming some famous D35 players:

Johnny Cash
Elvis Presley
John Fahey
Renfro Proffit
Wayne Lewis
http://scottymoore.net/ep76d35.html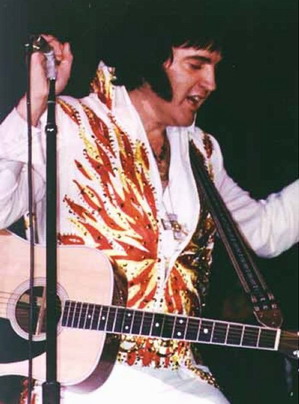 Elvis Dayton 26 October 1976 with Martin D35 of 1976
Beginning on October 14, 1976 Elvis once again performed on stage with Martin guitars, the same brand as when he began his professional career with his first purchase in 1954 and the last brand he would ever perform with. This model that he used until February 14, 1977 was a 1976 D35 (serial # 377704) and is most recognizable by its 3 piece back and double non parallel seam bracing visible through the sound hole.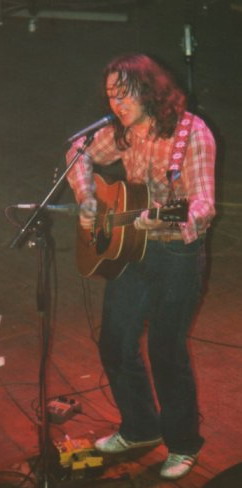 Rory Gallagher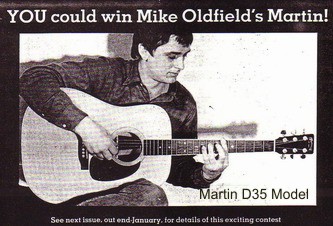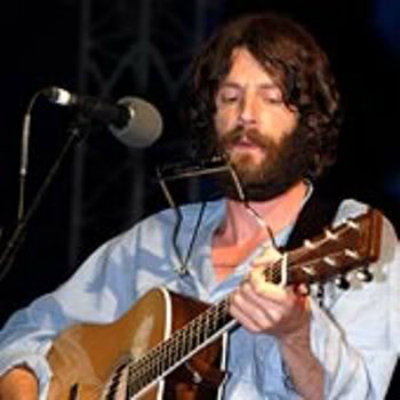 Ray Lamontagne Martin D-35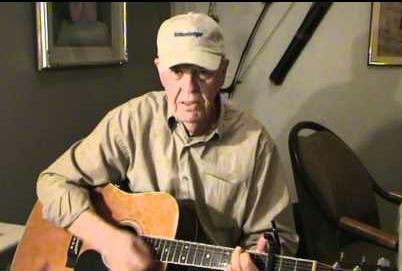 Johnny Cash Martin D35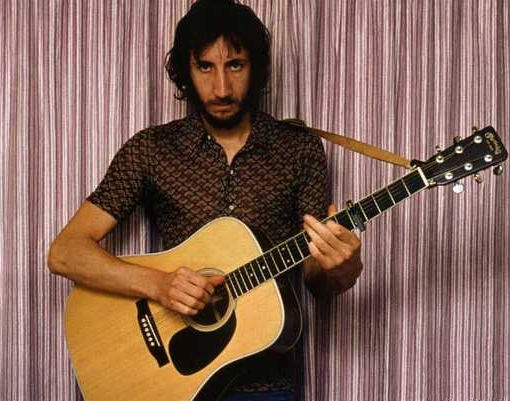 ‎Pete Townshend 1971 Martin D-35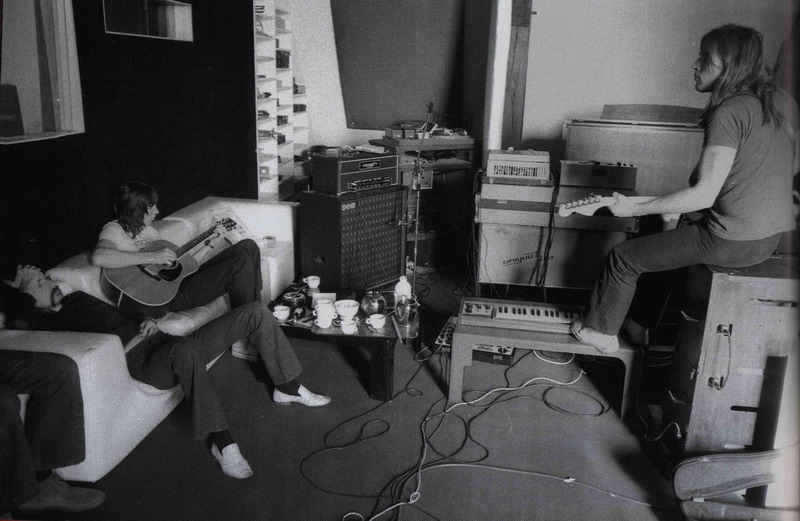 Pink Floyd in the George Sand Studio in February 1972 with a Martin D35