50s RENE' GEROME JAZZ MANOUCHE LUTHIER, large mouth, all solid wood, and all parts are original. code AC333
Guitar built in the 50s in a small shop in Mirecourt, France by René Gérôme, in very nice conditions, good frets, straight neck with good action.
This is René Gérome's version of the Selmer Maccaferri Grande Bouche. It features a strongly arched top and back which is typical Gérome. Slightly arched bottom. Original tailpiece, a beautiful stained pickguard and bridge with bone saddle. Solid spruce top and Mahogany neck. This instrument is in very good shape considering it's age.The sound of the guitar is wonderful! A real punch in the lower mid range, but enough clarity to cut through any rhythm section! A stunning guitar with loads of character and sound you'll never find in a new instrument.Hard Case.
The Gerome family has been making instruments in Mirecourt, the ancient center of French luthiery, for over a century. First known for their Neapolitan mandolins, the Gerome workshop eventually grew to the point where they were producing nearly 2000 guitars and mandolins a month. Over the decades Gerome instruments gained a reputation for their excellent quality, great tone, and aesthetically beauty. By the 1990s the Gerome brothers had all retired and passed their legacy onto their apprentice, Philippe Moneret
https://www.youtube.com/watch?v=ETYnaDdYsFo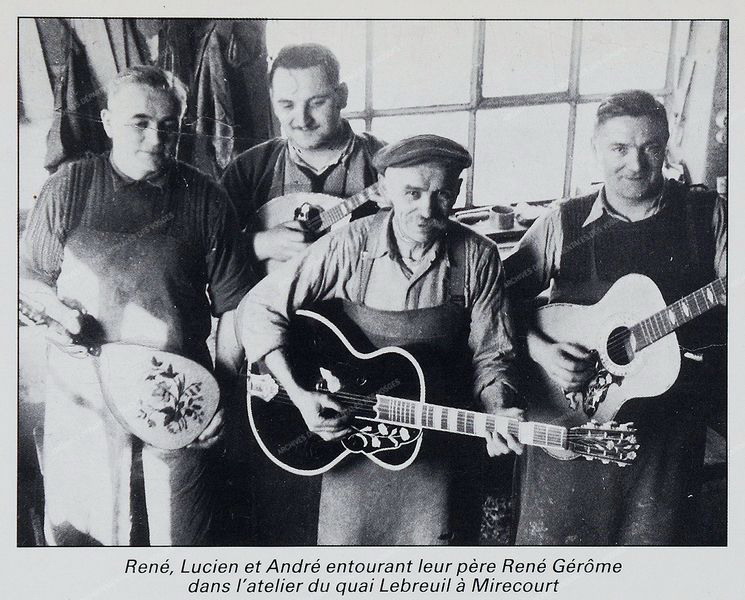 René Gérôme has four sons, the latter do not leave the world of violin making, three of them take over the family workshop, while the fourth works in a sawmill wood violin.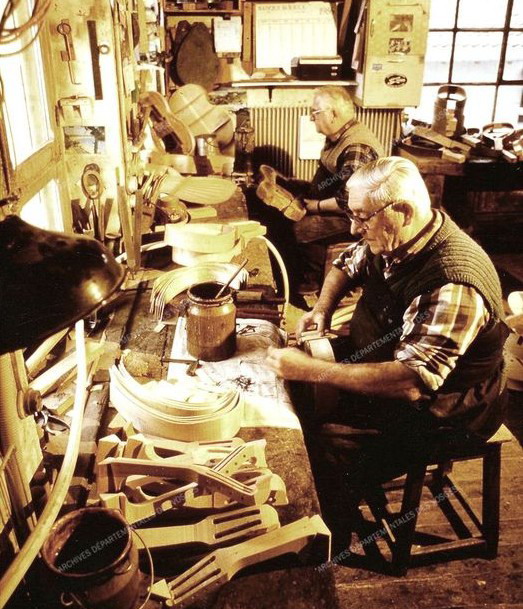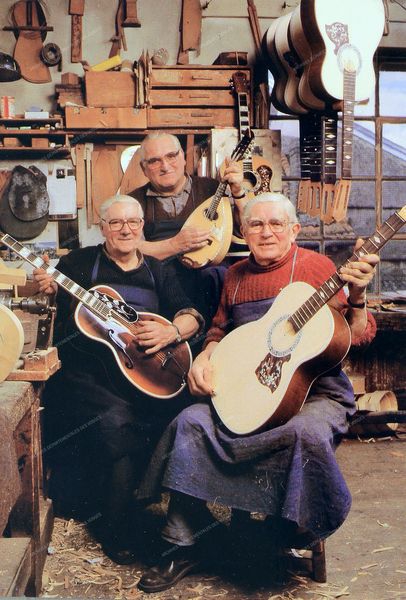 The Gérôme frères workshop

René, André and Lucien work with their father until 1967, from that date the Gérôme workshop becomes the Gérôme frères workshop.
While respecting the family tradition, the three brothers make the small society evolve. While René Gérôme sold only to wholesalers, they decided to reduce the marketing of their instruments and sell directly to musicians.
http://www.archives-lutherie-mirecourt.fr/expositions-virtuelles/7/l-atelier-gerome/