GIBSON '70 J200 ,Blond, EX
code AC102
It's difficult to believe this amazing instrument 40 years old, difficult only until you strum it. The warmth that resonates from its Spruce top and Maple back/sides is unparalleled among modern guitars. A near pristine natural finish with almost no checking, an ebony fingerboard featuring classy crest "Pineapple" inlays, and original, yet uncommonly found, the super flam make this J-200 really something special.
Excellent playability, amazing action, LOTS of fret life. Deep rich tone that is aged to perfection. This guitar is too good to be true!A gorgeous Kalamazoo-made early '70 Gibson Norlin label acoustic Jumbo.This fine guitar has beautiful amber Natural (Blond) finish.The spruce top sports 6 layers of perfectly aged black and white binding that has a soft yellow patina that gives it a superb vintage vibe. The body measures 16.75" across by 4.25" deep with a 25.5" neck scale. The small to medium radius 3-piece flamed maple neck is a cross between a D and a slight V shape and has a nut width of 1 11/16th". The inlays are all intact with no shrinkage. The back is in excellent cosmetic condition with a unique Southwestern-style inlay down the middle that is almost pristine with no buckle rash or wear. Overall this top of the line Gibson J-200 Artist acoustic is set to give you many years of inspiration from its drop dead vintage good looks to its vibrant and smooth rich tone. Includes aOriginal Gibson Case.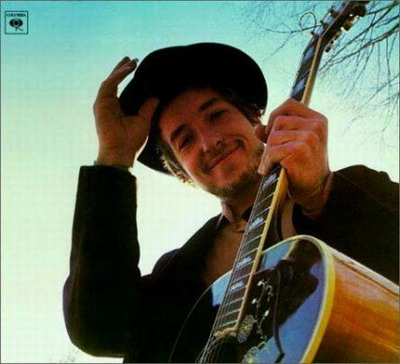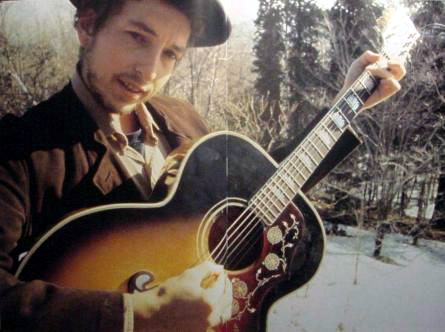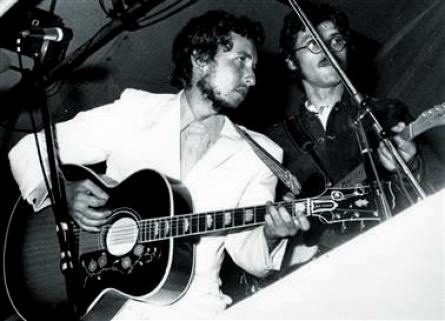 Guthrie Tribute del gennaio 1968 Bob Dylan con una Gibson J-200
Spruce top, round soundhole, black pickguard with engraved floral pattern, figured maple back/sides/neck, 14/20-fret bound rosewood fingerboard with pearl crown inlay, rosewood mustache bridge with pearl block inlay, black pearl dot pins, bound peghead with pearl plant/logo inlay, 3-per-side gold tuners with pearl buttons. mfg. 1938-1942, and 1945-1996.
When this model was introduced in 1938, it was known as the Super Jumbo (SJ-200). Some prototypes made during late 1937 were labeled "Super Jumbo" and "L-5 Spec." In 1939, this model was renamed the Super Jumbo 200. In 1947, it was renamed in the company catalogs to the J-200. However, many instruments continued to be labeled SJ-200 well into the early 1950s. Pre-war instruments should be determined on a piece-by-piece basis as opposed to the usual market, as this model and many of Gibsonīs high end instruments were not manufactured during the war - thus, there simply arenīt that many guitars available in the secondary marketplace. When this model was originally released, it featured a single peghead binding. In 1948, Natural finish became an option. In 1960, adjustable saddle bridge became an option. In 1961, tune-o-matic bridge with pearl block inlay replaced original part/design. In 1969, adjustable saddle became standard. In 1971, ebony fingerboard replaced original part/design, non-adjustable bridge replaced previous part/design. In 1979, rosewood fingerboard replaced previous part/design. In 1985, mustache bridge with pearl block inlay replaced previous part/design, multi-bound peghead replaced original part/design. In 1994, Antique Ebony finish was introduced, pearl crown fingerboard inlay, gold hardware replaced previous part/design. In 1996, the ī50s Super Jumbo 200 model superseded the J-200 model (see listing below).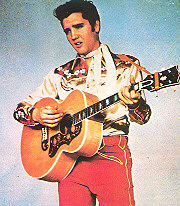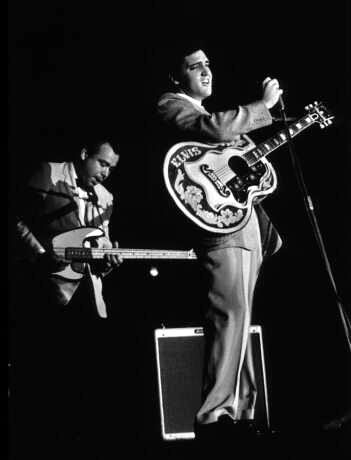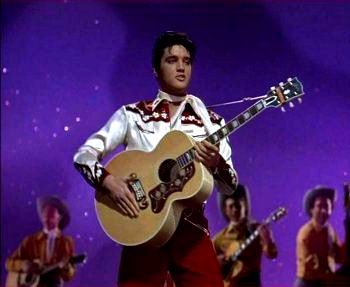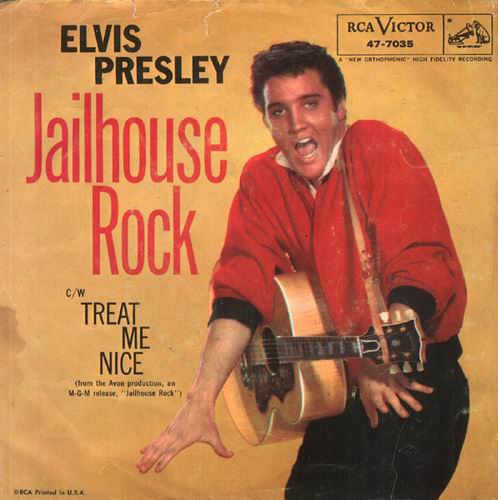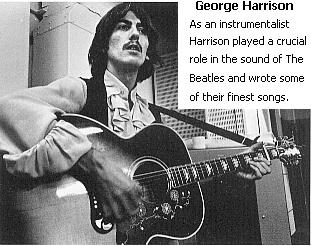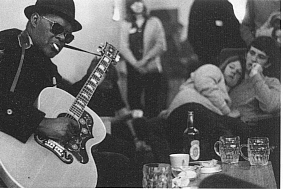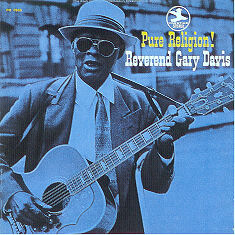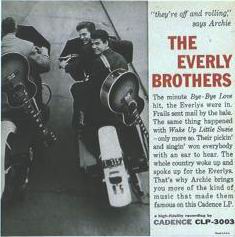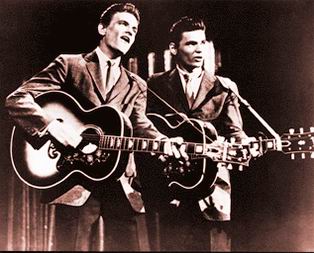 Everly Brothers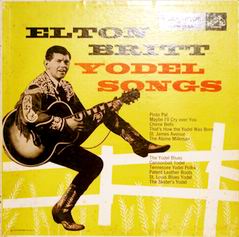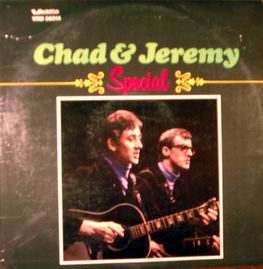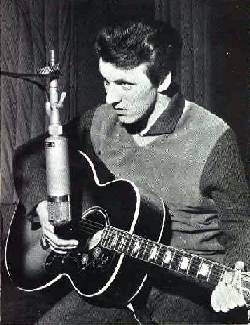 Bruce Welch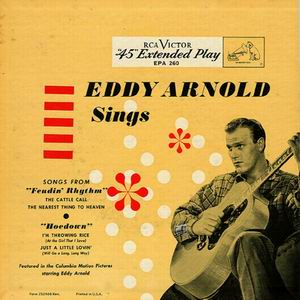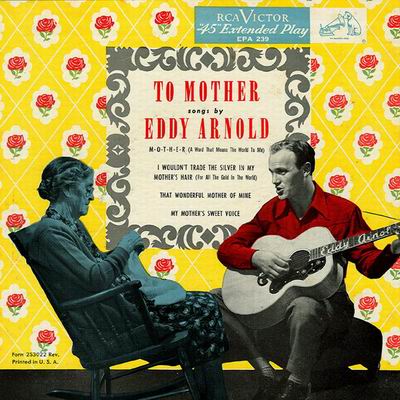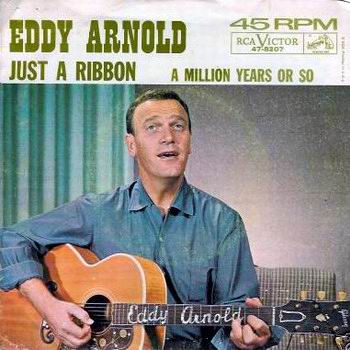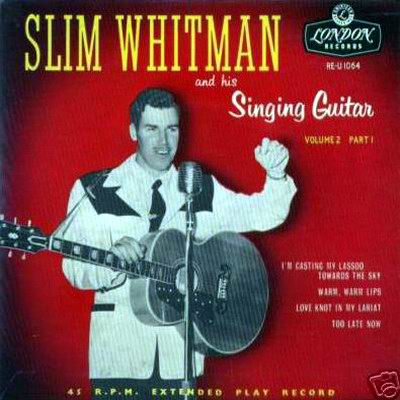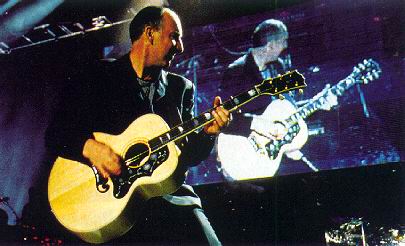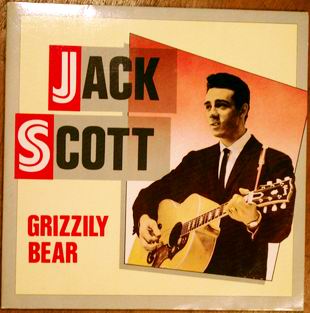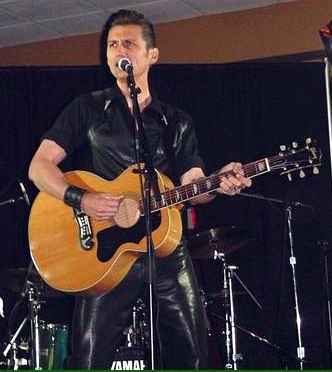 JAMES INTVELD WAS A COMMANDING STAGE PRESENCE.
AS I SAID IN MY INDY '99 REVIEW - "HE'S GOT IT ALL!"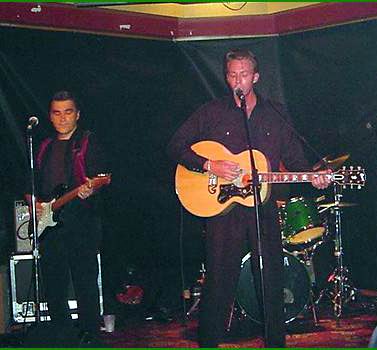 CHICACO'S NICK WILLETT HAD AN ALL-STAR BAND WITH HIM
AT PURCELL'S LOUNGE: EDDIE ANGEL, JIMMY SUTTON AND JIMMY LESTER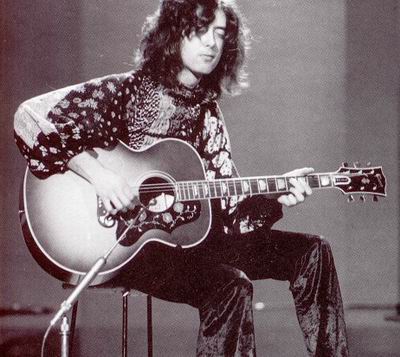 J.Page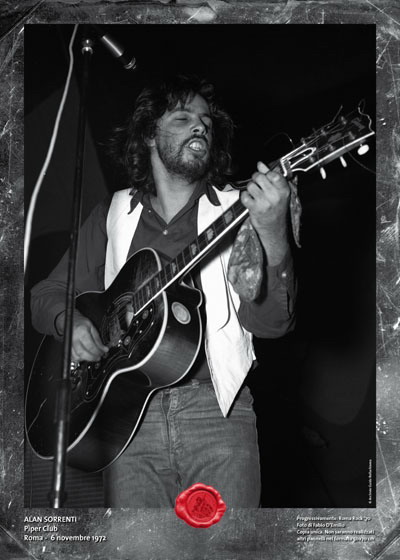 ALAN SORRENTI - Roma, Piper Club 6.11.1972