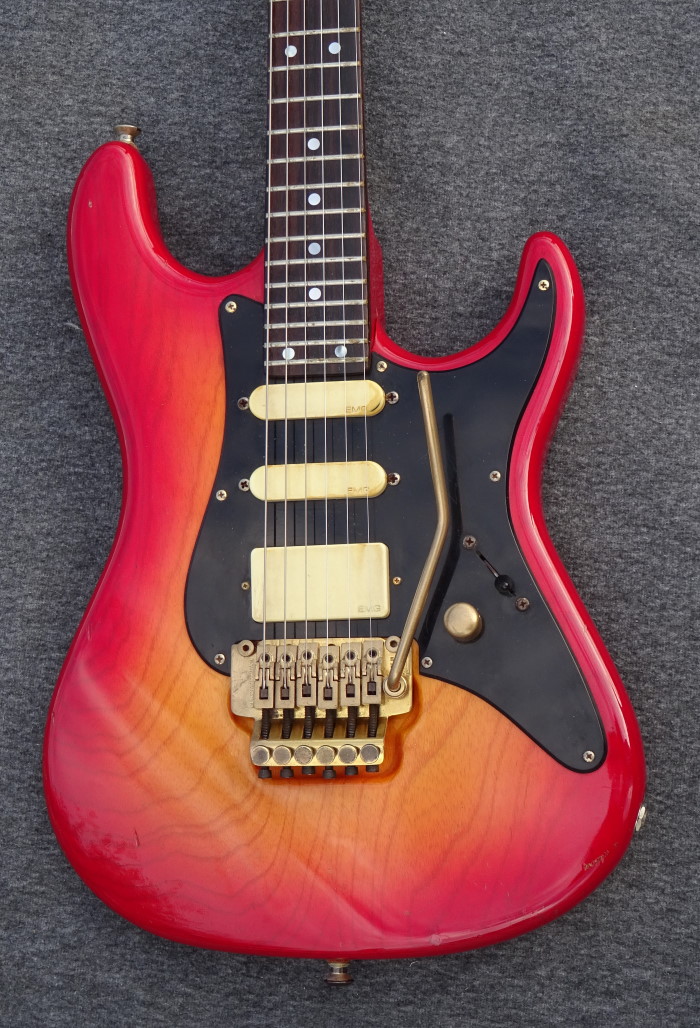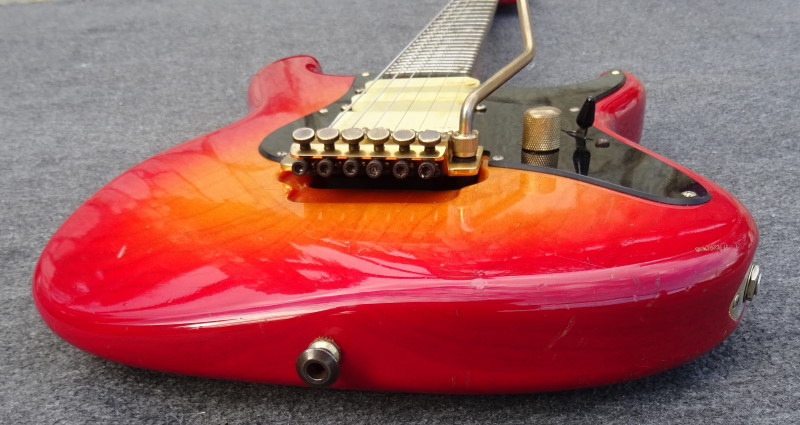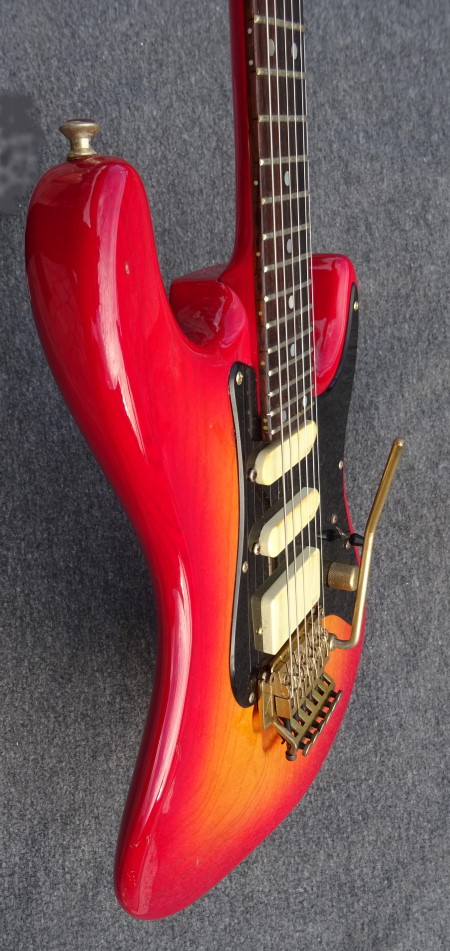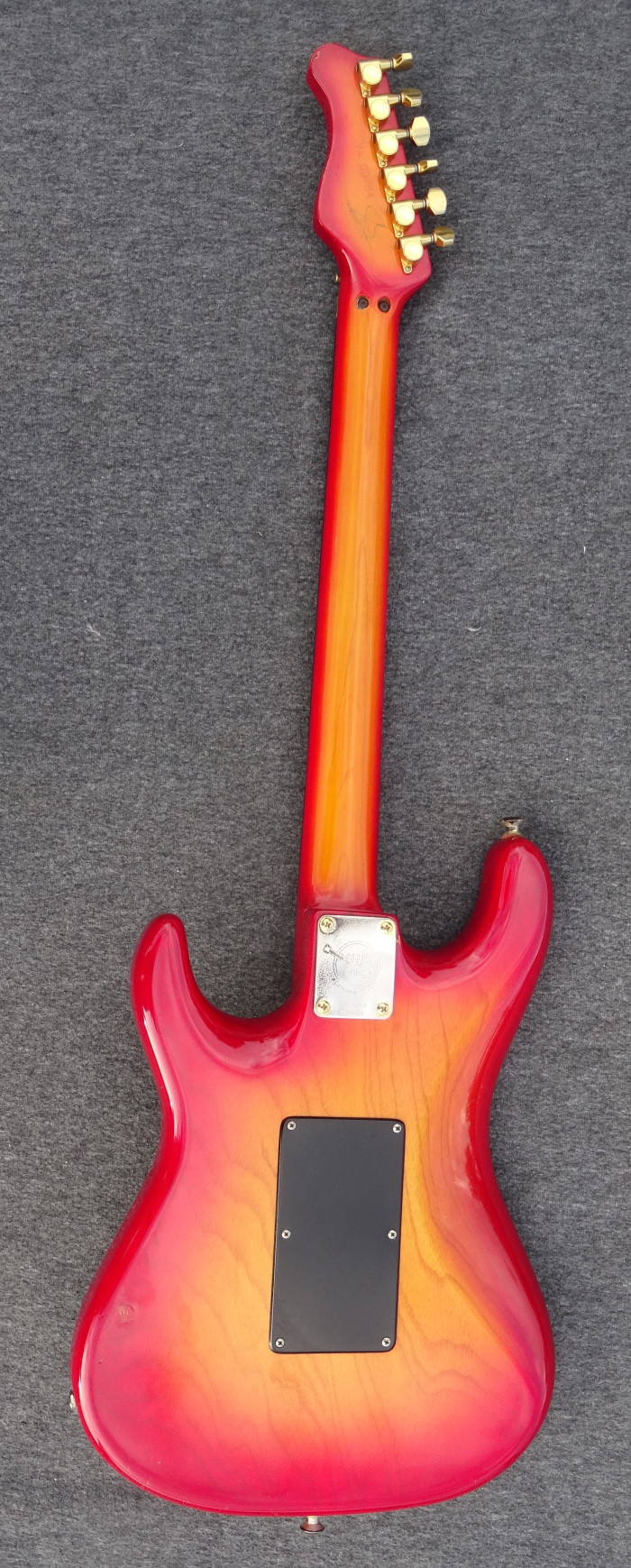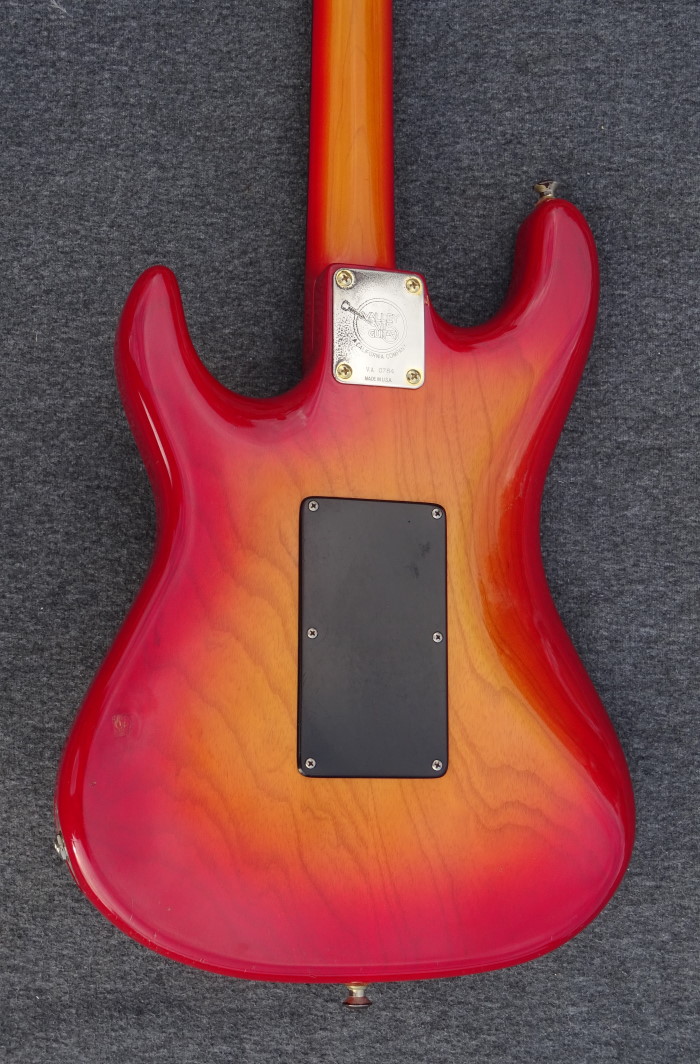 VALLEY ARTS CUSTOM -PRE SAMICK- Sunburst,Curly Maple Top, EX code VA476
Steve Lukather Model Signature Series Limit Editions
Steve Lukather`s is one of few signature models produced by Valley Arts. It is a solid and double-cut guitar with a bolted neck. This six-stringer shares the signature series with Larry Carlton Custom model. Steve Lukather Signature features vintage Strat design with gold-plated hardware, standard 25-1/2" scale and 24-fret fingerboard. Body of this model is made of swamp ash. It is available in Red with high gloss finish. Bridge section on this model is equipped with a double-locking tremolo bridge with six saddles and gold plating. Pickups in it`s front are active and installed in H/S/S pattern. EMG 85 is in the bridge and two SA singles are in the middle and neck positions. Maple neck is topped with a 24-fret rosewood fingerboard.
Instruments produced in City of Industry, California since 1993. Previous production was based in North Hollywood, California from 1979 to 1993. Distributed by the Samick Music Corporation of City of Industry, California.
Valley Arts originally began as a North Hollywood teaching studio in 1963. The facilities relocated to Studio City, California and through the years became known as a respected retail store that specialized in professional quality music gear. Production moved back to North Hollywood and into larger facilities in 1989, and luthier/co-owner Michael McGuire directed a staff of 15 employees.
In 1992, the Samick corporation became involved in a joint venture with Valley Arts, and by June of 1993 had acquired full ownership of the company. Samick operates Valley Arts as the custom shop wing for the company, as well as utilizing Valley Arts designs for their Samick production guitars built overseas.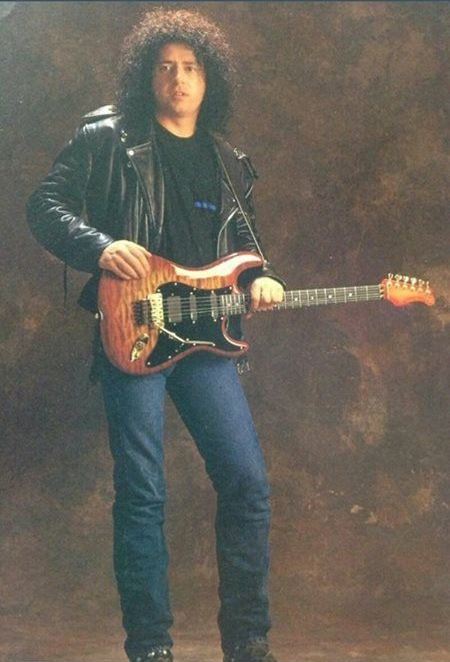 https://www.youtube.com/watch?v=eJc2PzzC4Q
https://www.youtube.com/watch?v=VCLilkHeg38
https://www.youtube.com/watch?v=2BXdqDOzQGw
https://www.youtube.com/watch?v=HDsLbrRnEd4
https://www.youtube.com/watch?v=99qAyKqHGZY
https://www.youtube.com/watch?v=0Viy42rl4Ao
https://www.youtube.com/watch?v=35NbH_iM4aA
https://www.youtube.com/watch?v=3lV11Y5kmLA
https://www.youtube.com/watch?v=92rcHgohc5k
The Valley Arts Story http://www.stevelukather.net/Gear.aspx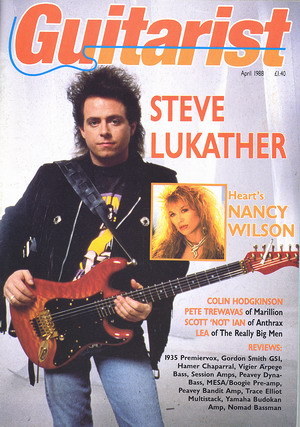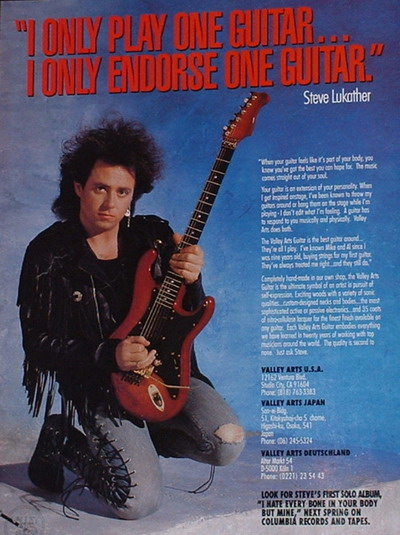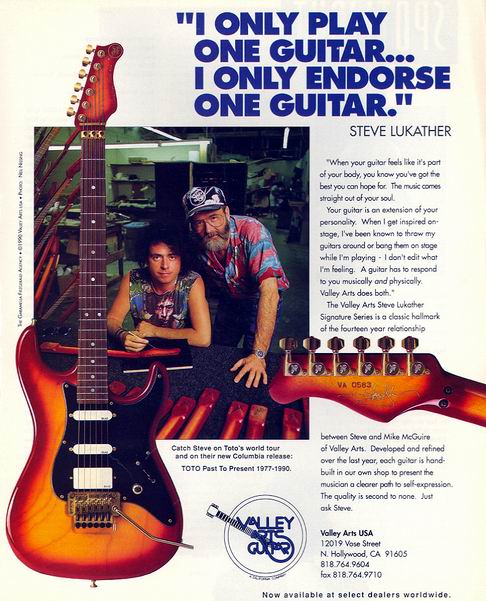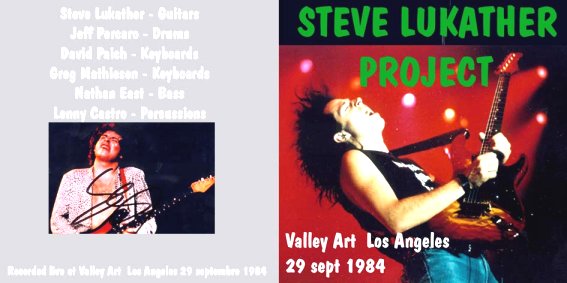 http://www.stevelukather.net/Gear.aspx