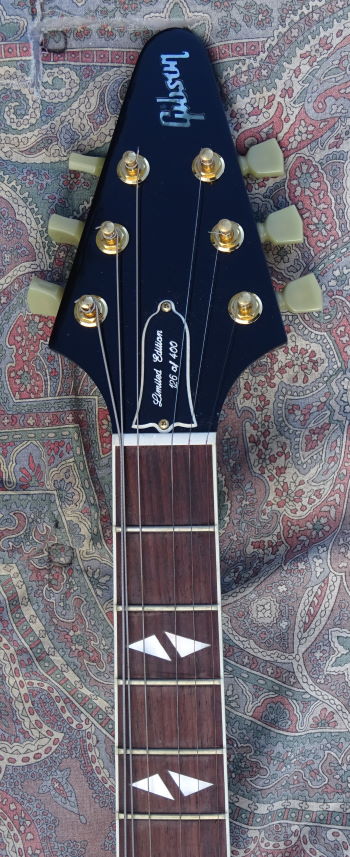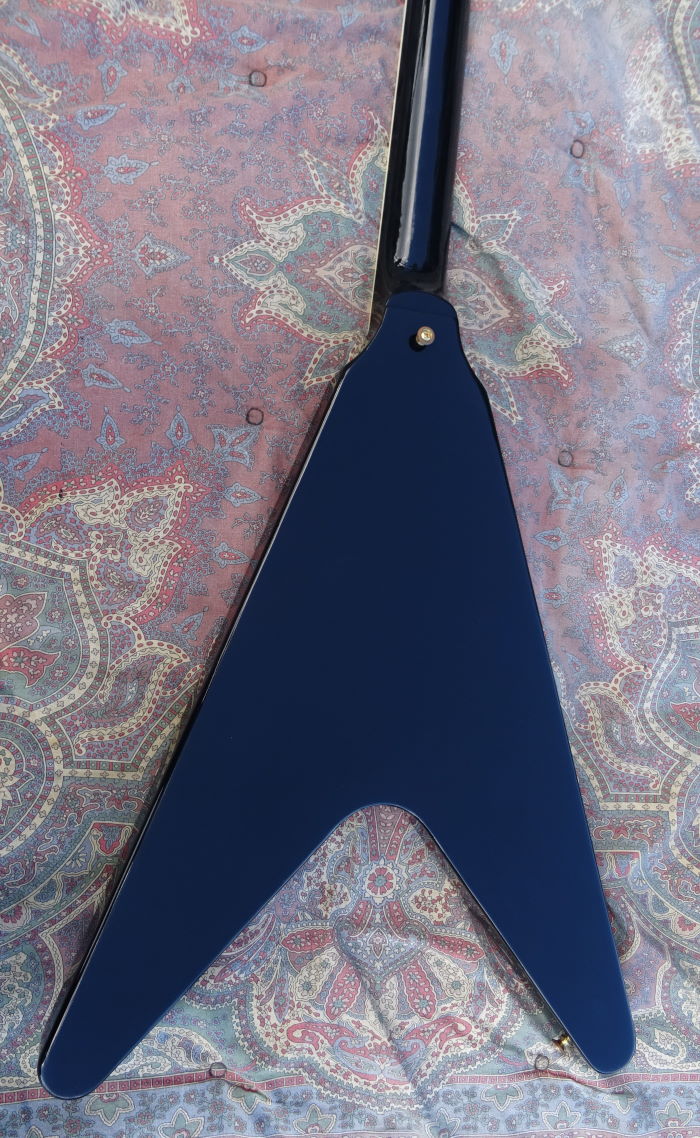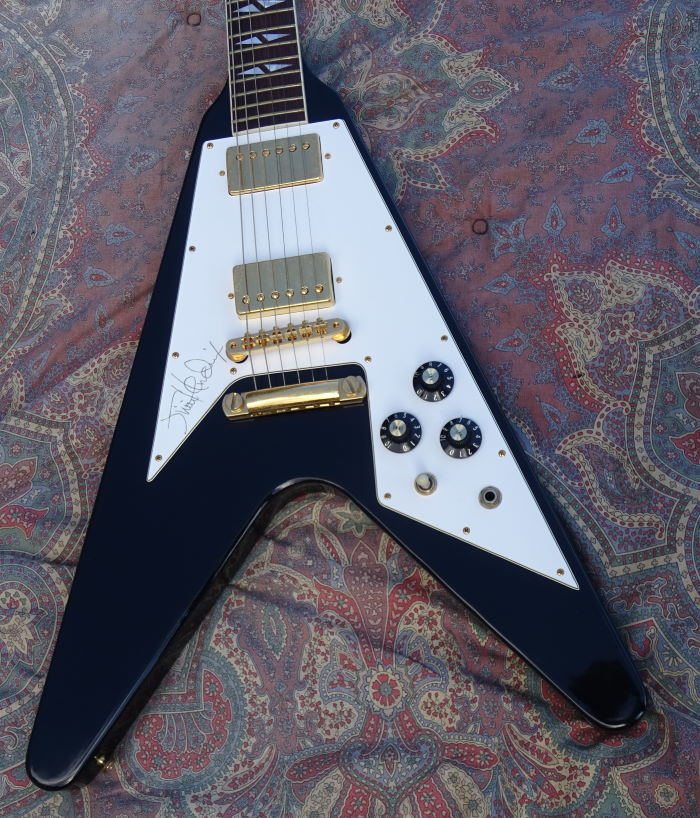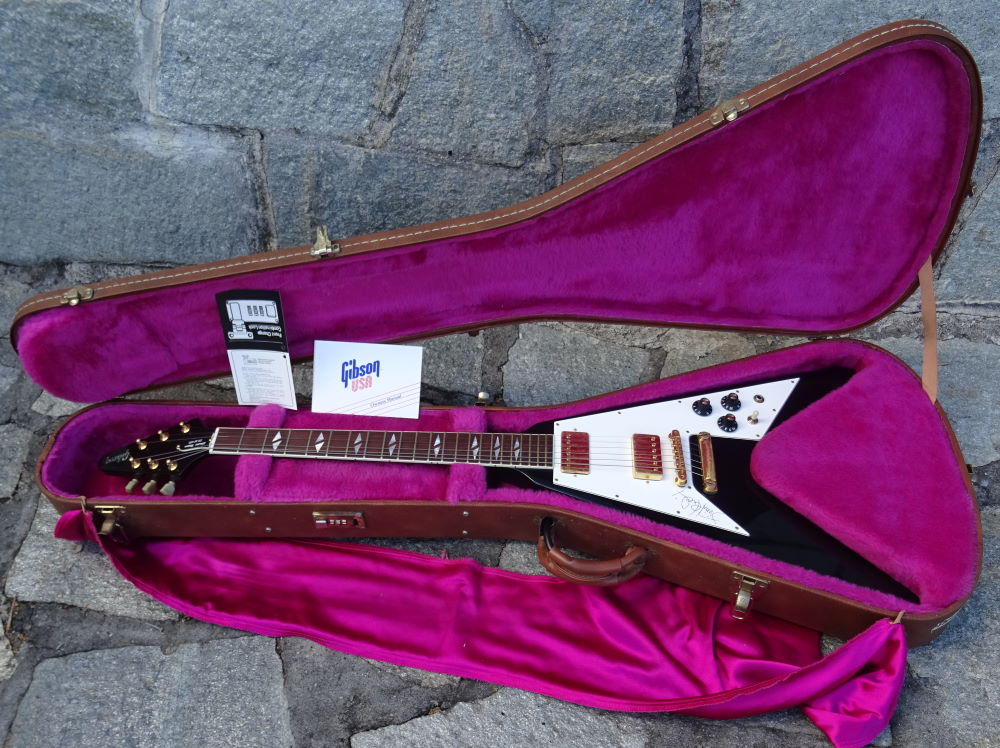 '91 FLYING V J.Hendrix(Limit Edition)Black,Hall of Fame,# 126 of 400,RARE, Near Mint Cond.
Bound fretboard
Trini Lopez split diamond inlay (identifyable by the slightly misaligned inlay between frets 12 & 13)
Les Paul bell type truss rod cover with "Limited Edition xx of 400" engraved
Gold screened copy of Jimi's signature on the pickguard
Inlayed pearl logo on the headstock
This Flying V is from a Gibson 1991-1992 limited edition of 400. It has features and appointments not normally seen on a V such as sideways Gibson Head Logo, split diamond fretboard markers, and Hendrix Signature on the pickguard, and is modeled after the Flying V that Gibson custom made for Hendrix in 1969 that he played in Hawaii at the Rainbow Bridge Concerts.
http://www.youtube.com/watch?v=Jim6iIlFi2s
http://www.youtube.com/watch?v=CcizxCPoLo4