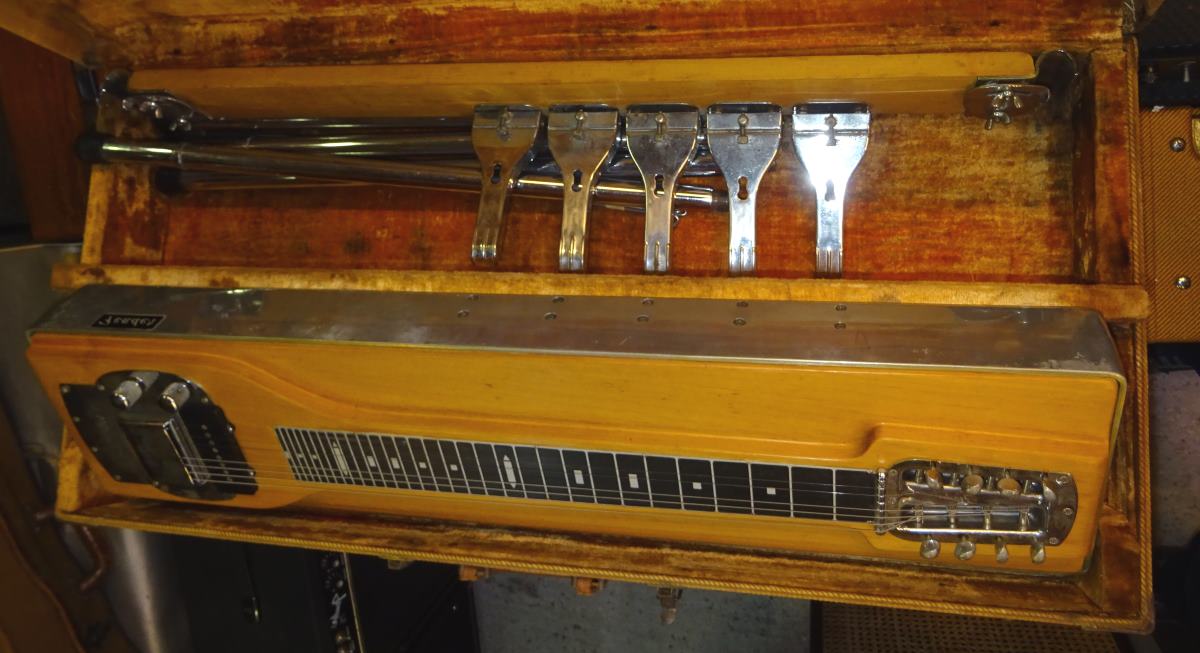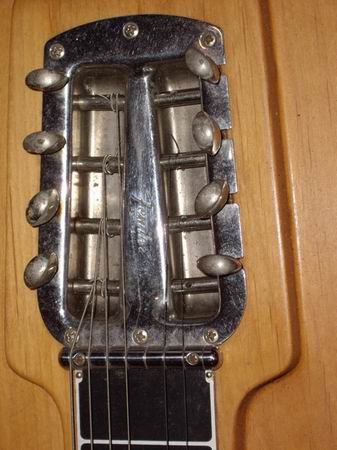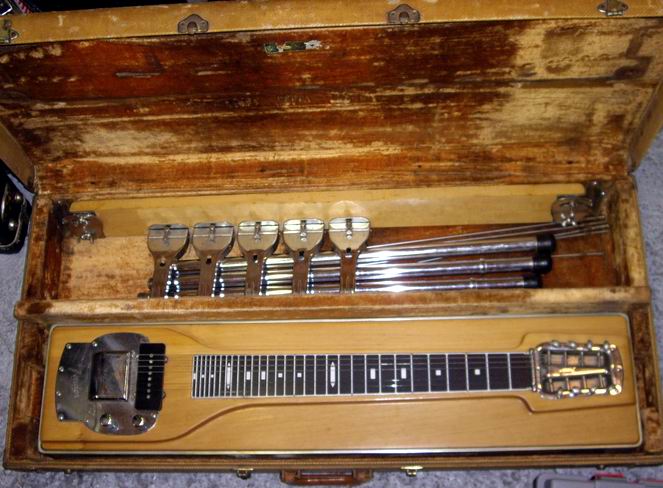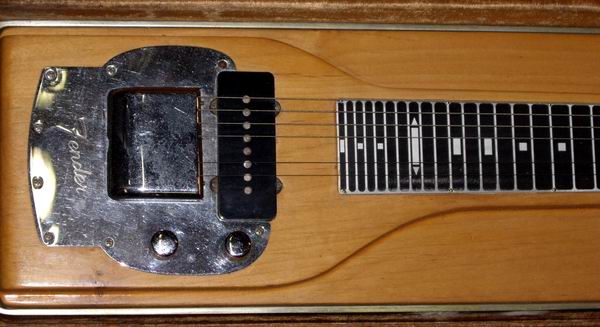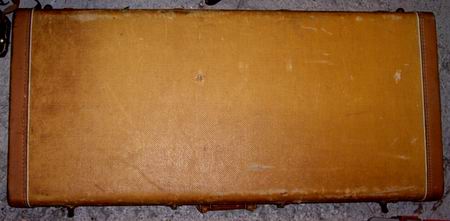 '58 FENDER PEDAL STEEL ,1 Neck,5 Pedal ,orig.Tweed case,near Mint,
code FE011
Fender Model 400 Pedal Steel (5-pedal, 8-string version)

100% original, vintage piece of gear in excellent condition!
Vintage Jazzmaster pickup sounds amazing
(Low noise, clear & dynamic tone, yet fuller than standard single coil)
All original finish, logos, parts and electronics
For players or collectors
ORIGINAL 58' TWEED CASE !!!
Earlier version: Long scale (24.5"), chrome rod bridge and nut, Jazzmaster pickup, blonde finish
(The later versions had a shorter scale (23"), roller bridge and nut, Jaguar pickup and sunburst finish)
Based on information I have seen (see links below), it dates from 1958 to 1962

Functionally, there are no major problems with this
The bridge, tuners, electronics, pedals, rods, cables, and pulleys all work fine

ALL PEDAL STEEL INFO:
http://www.unclestick.com/fender/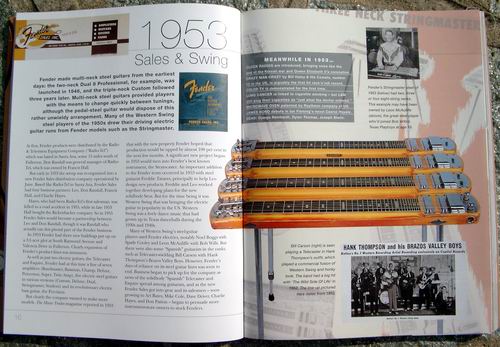 Daniel Lanois Sound:
http://www.youtube.com/watch?v=Rb9zX6cma9M&feature=related