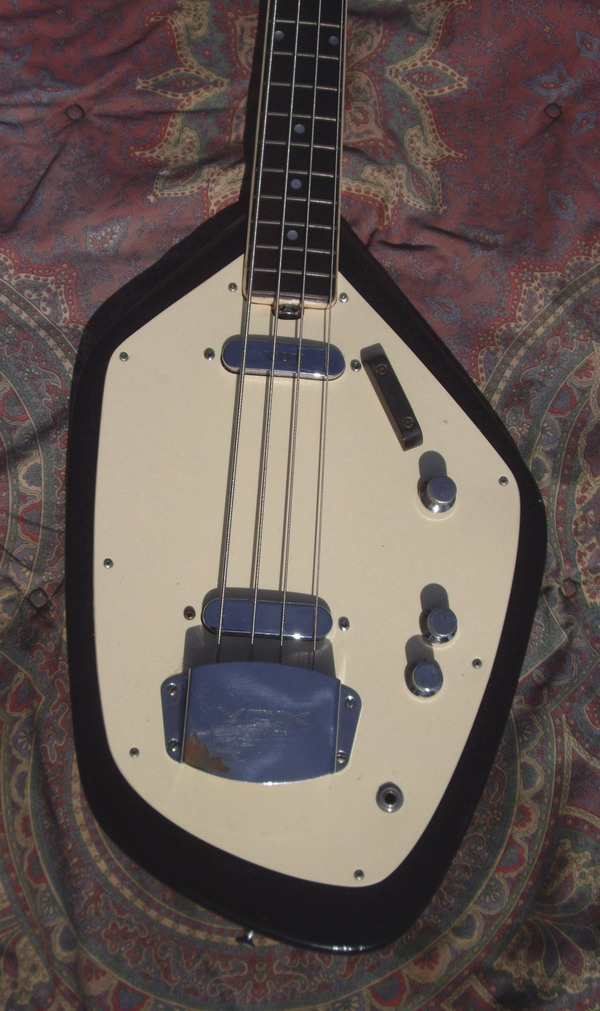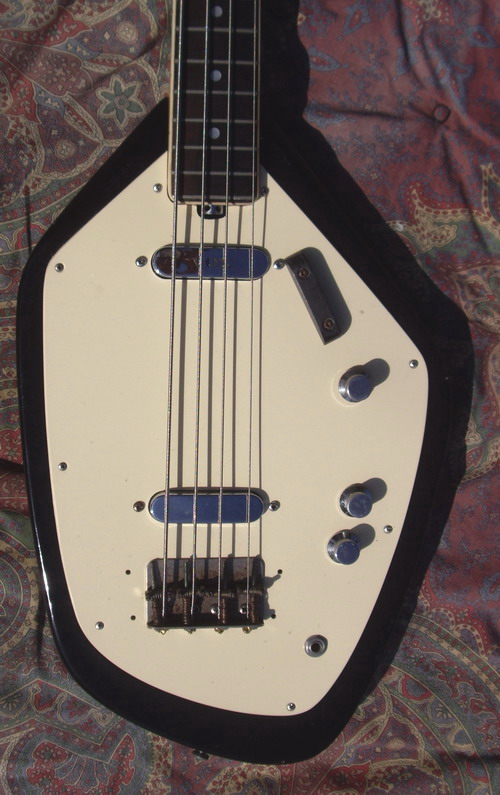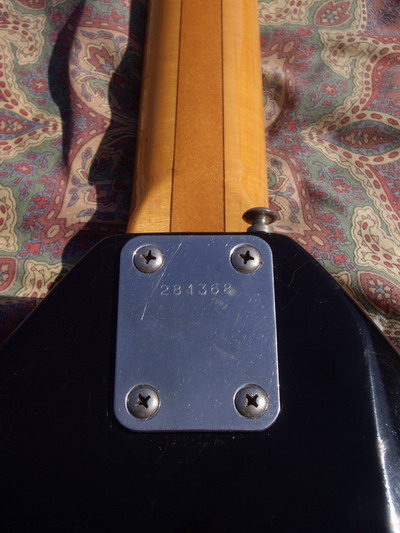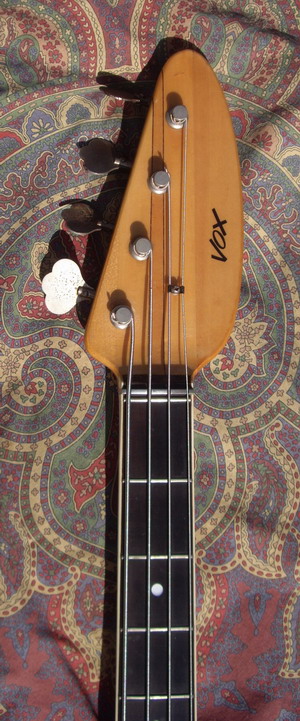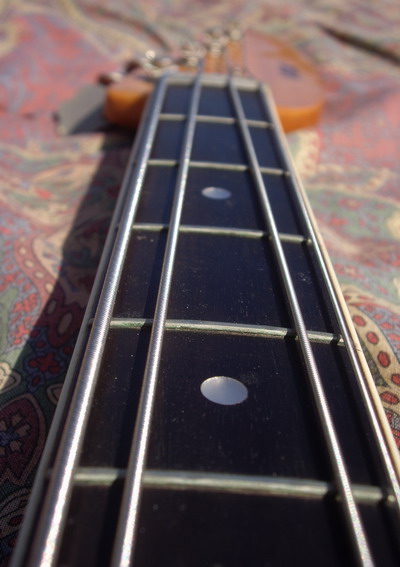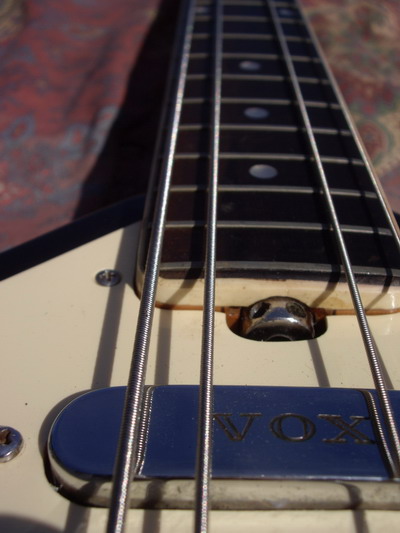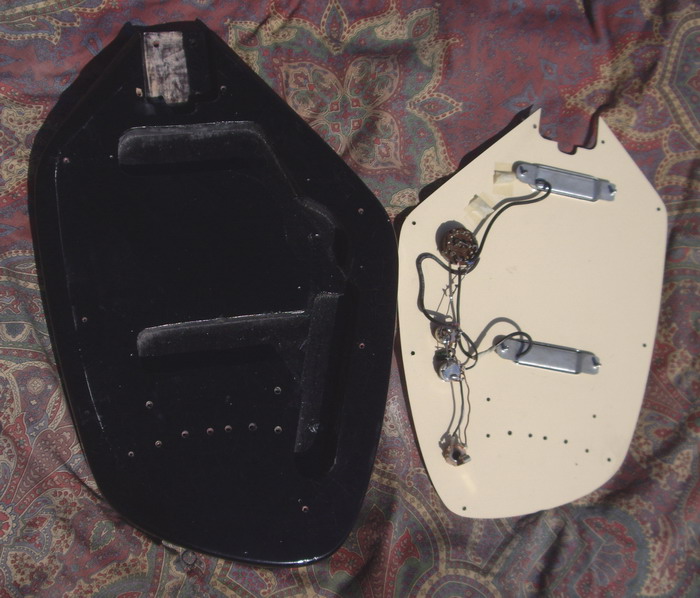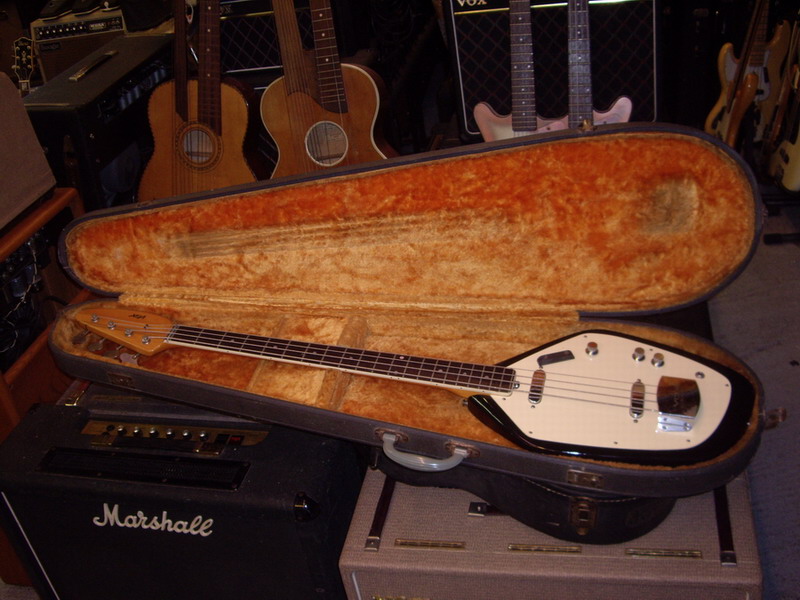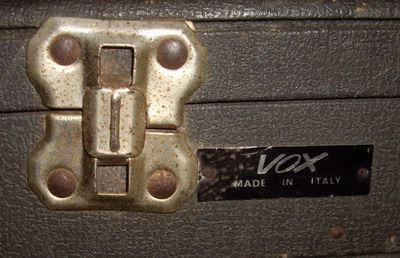 60s' VOX PHANTOM BASS, Black, EX+ code BA333
The Phantom IV bass featured two single coil pickups with four pole pieces. A rotary switch was used for pickup selection. A single volume and tone control were also included.
The 1966 US Vox catalog described the V210 Phantom IV Bass as follows: "Rugged and powerful solid body in striking Phantom design; fast neck with ebony fingerboard; two husky, 4-pole bass pick-ups; adjustable bridge for low action control; fast action pick-up selector switch; polyester finish in choice of colors."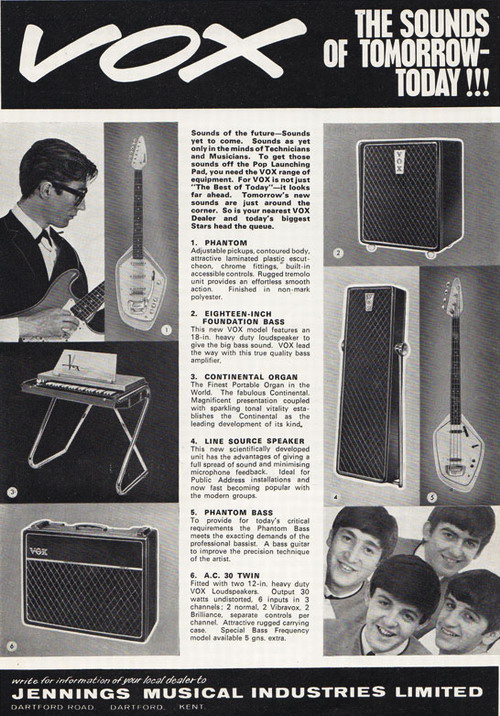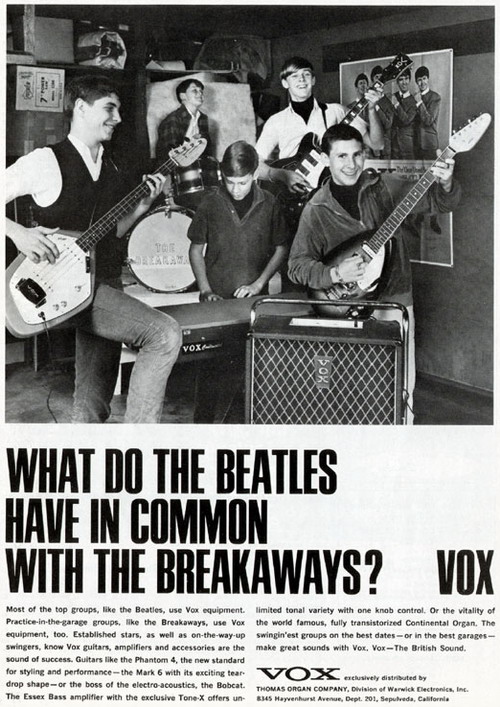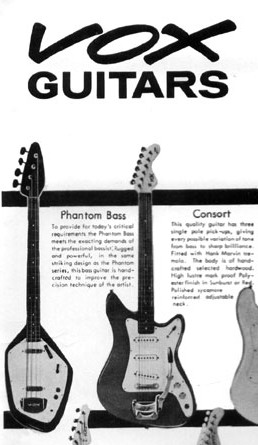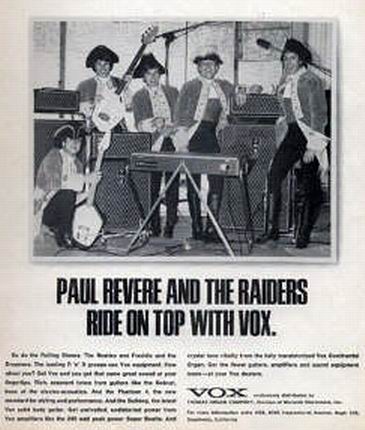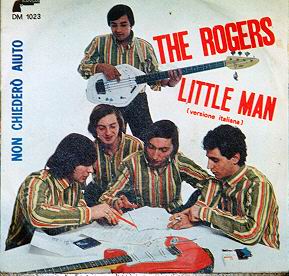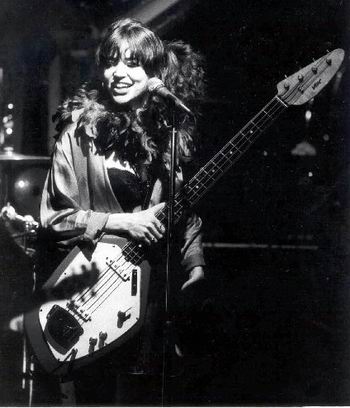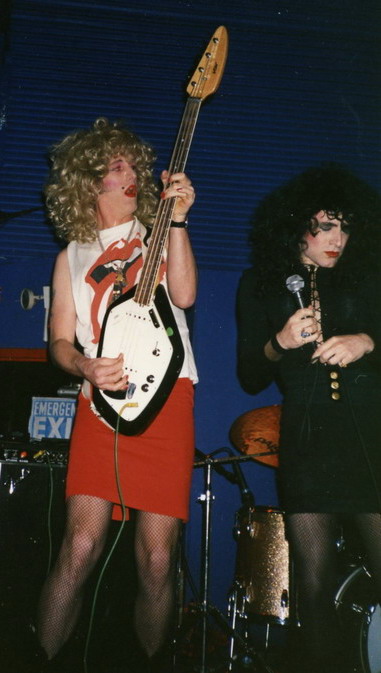 BUCK NAKED on Vox Phantom Bass!!
http://www.blueblack.com/KKPersonalBandPicFolder/Dandelions!.html