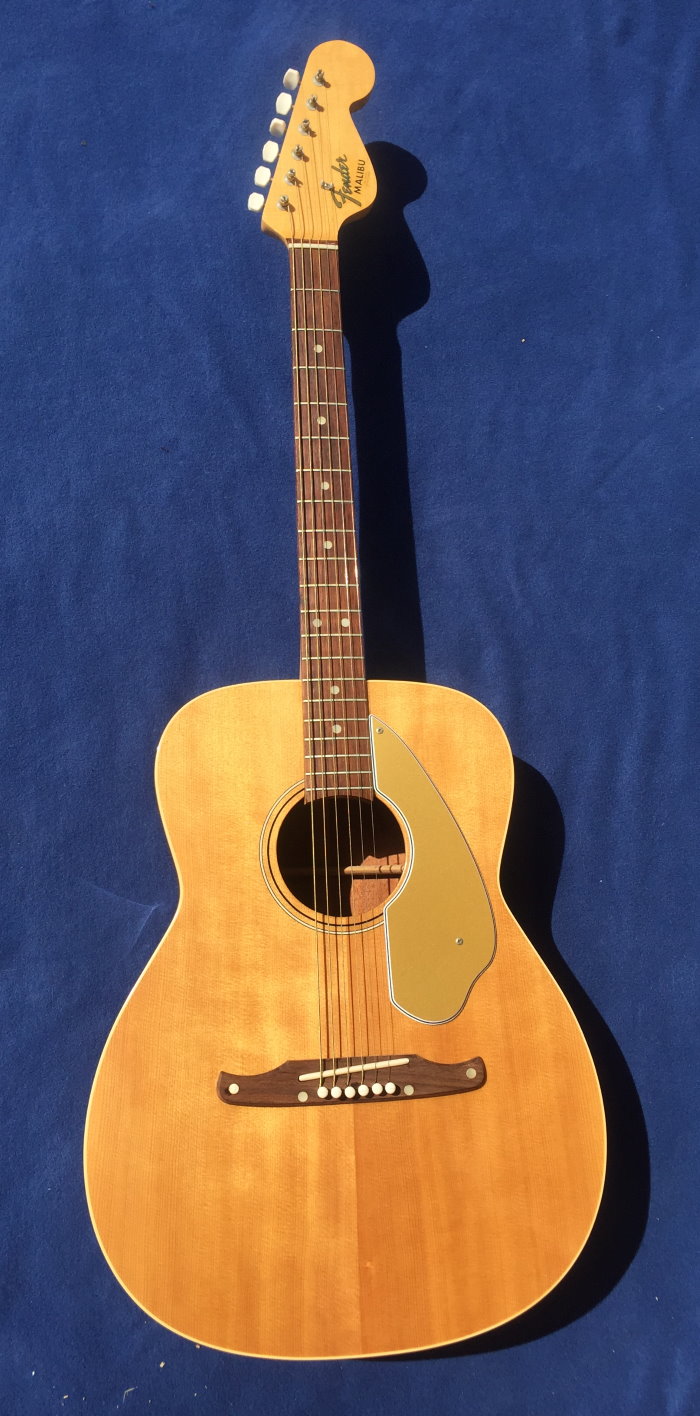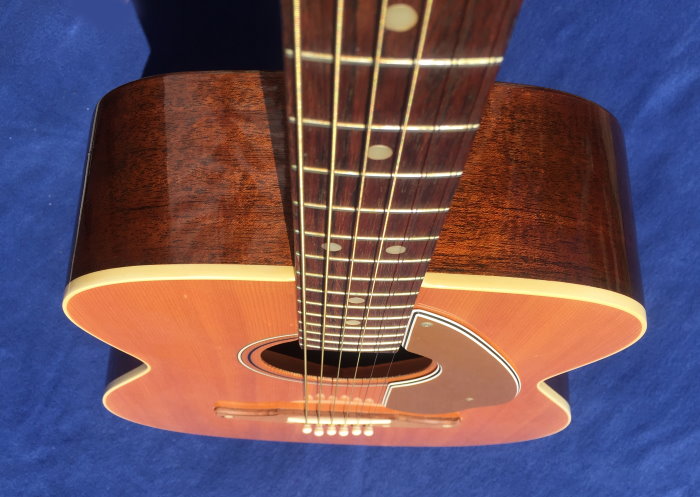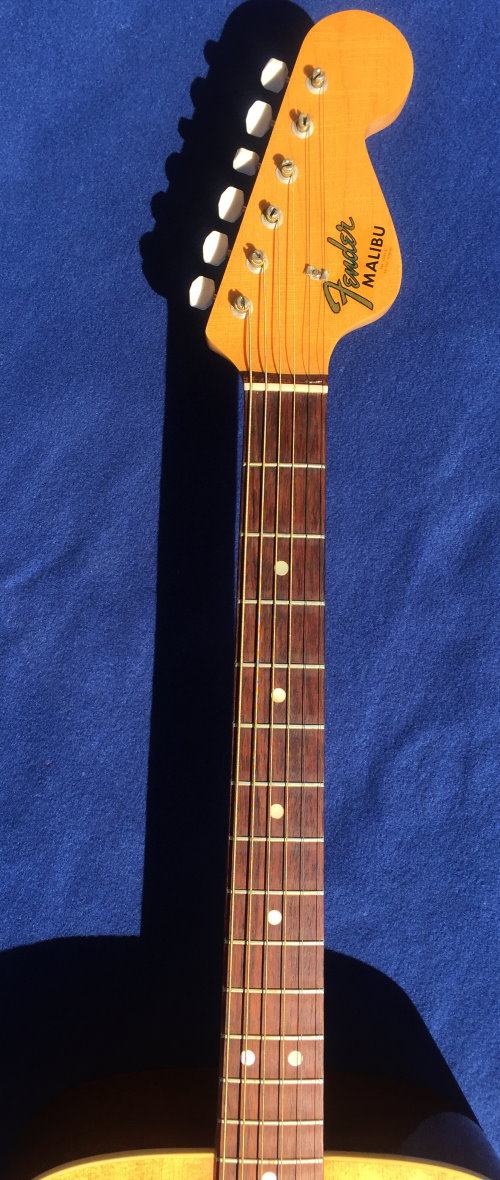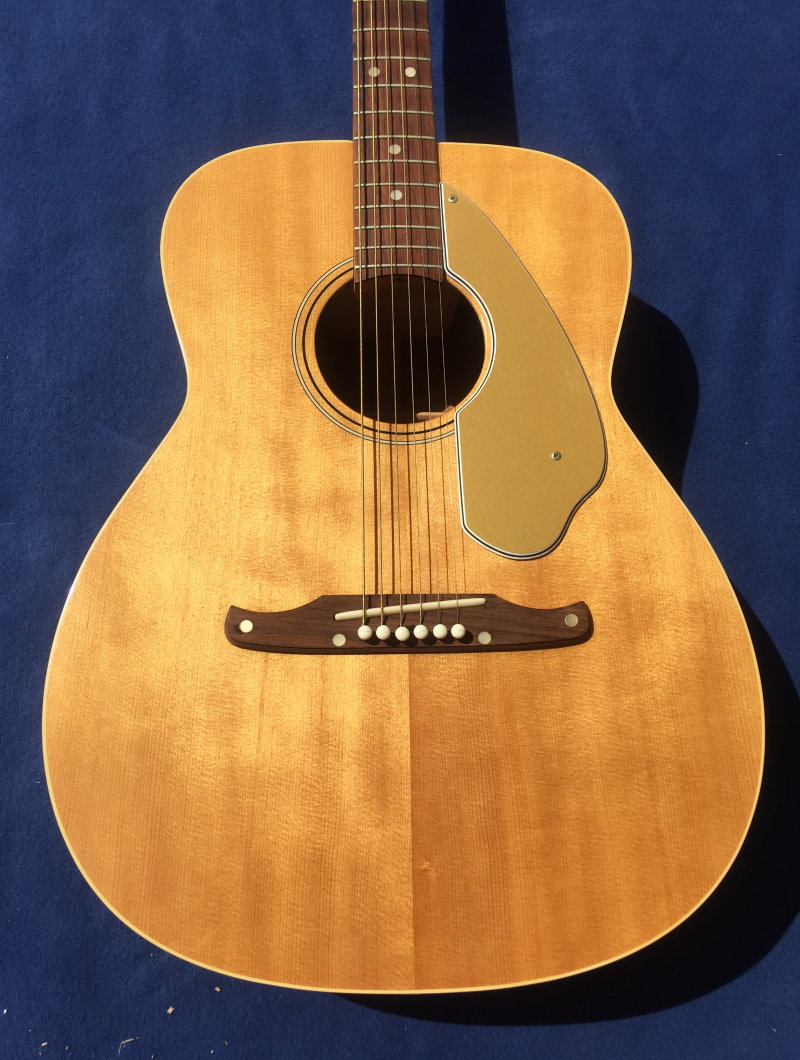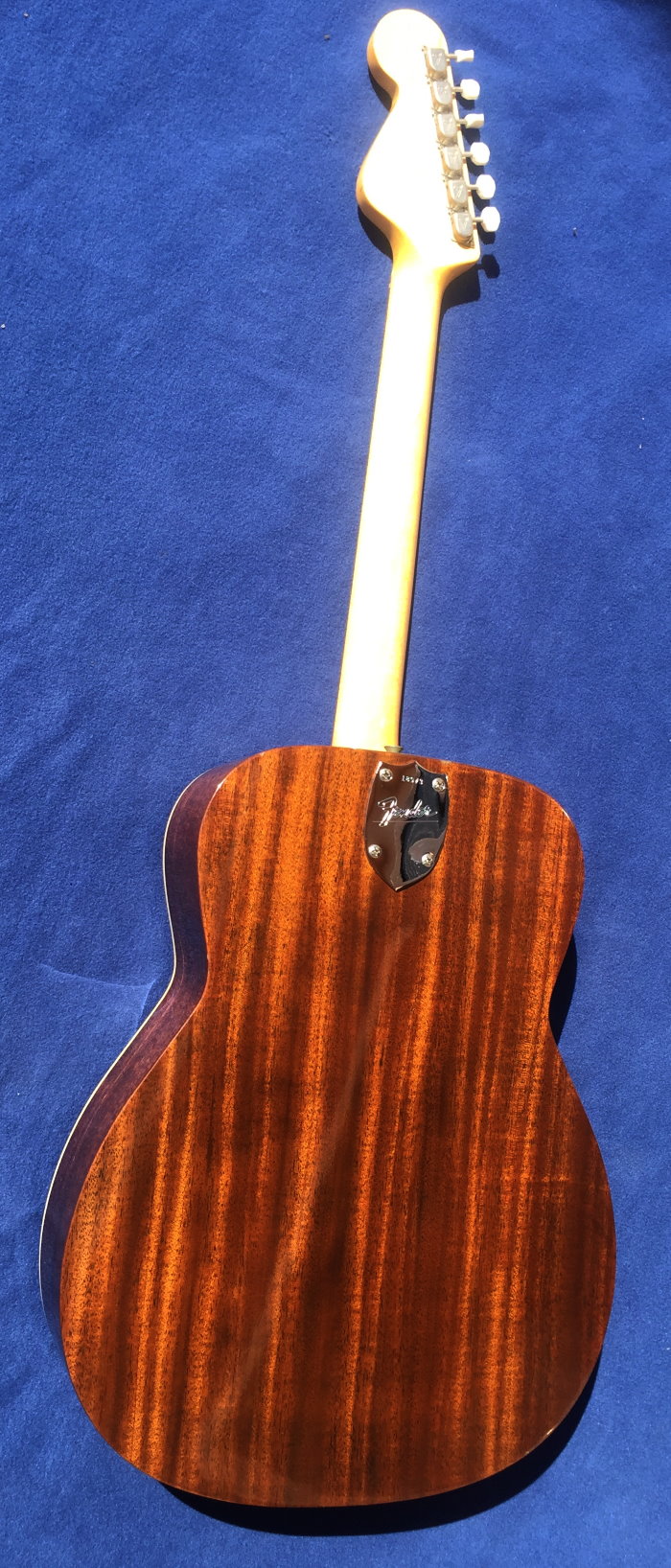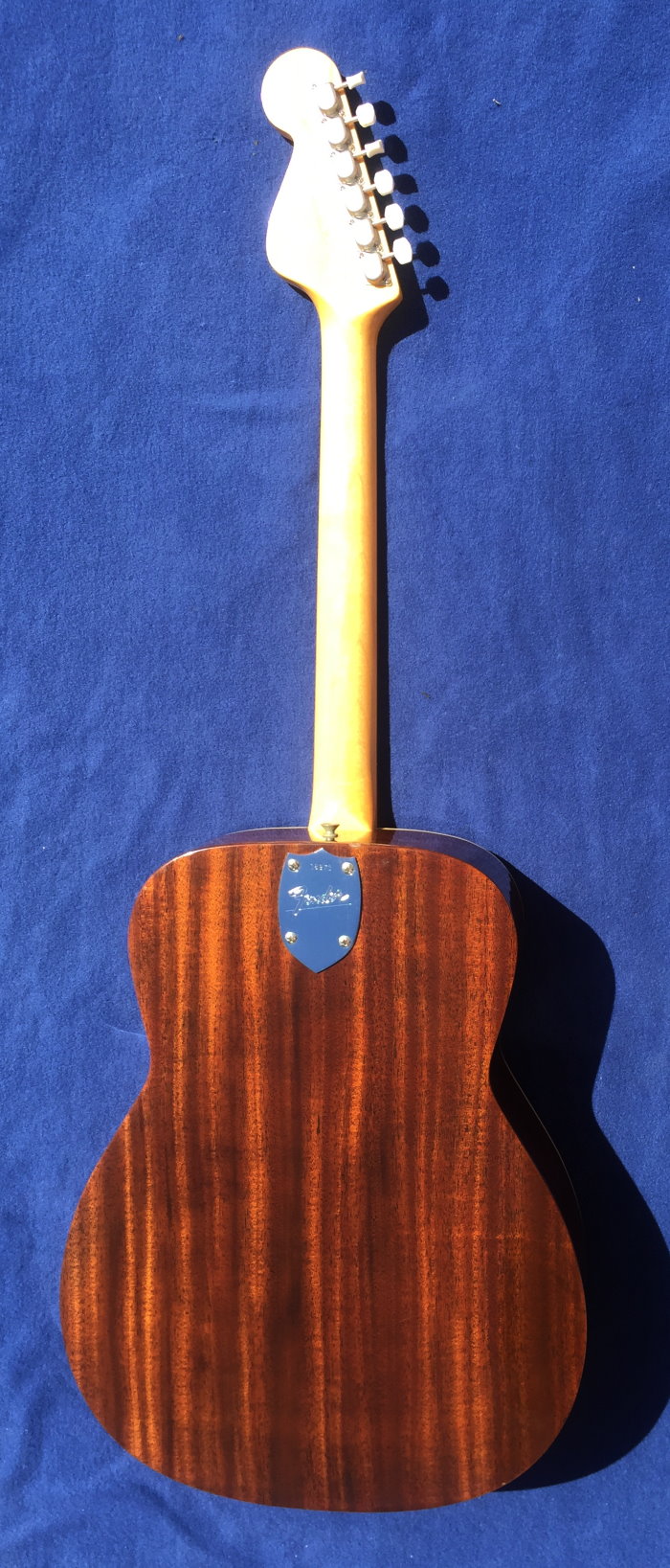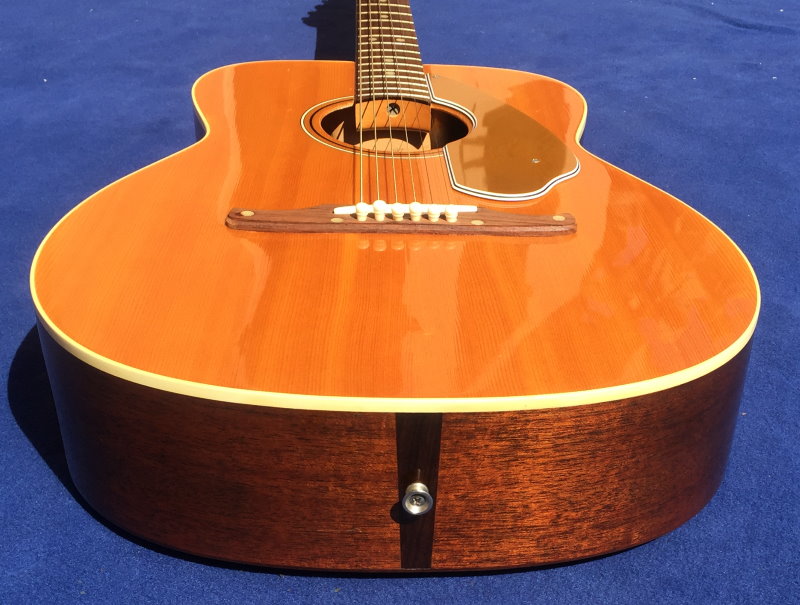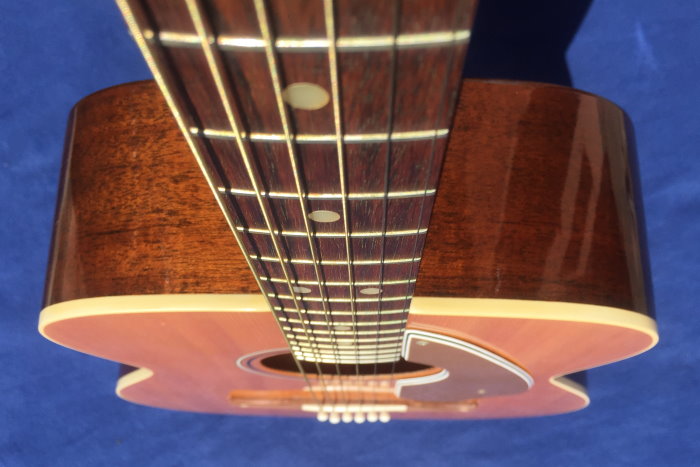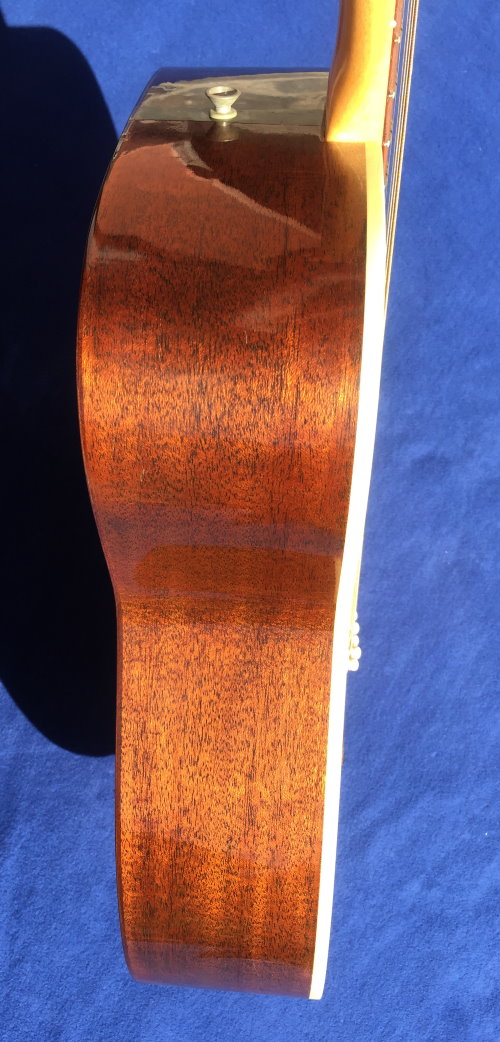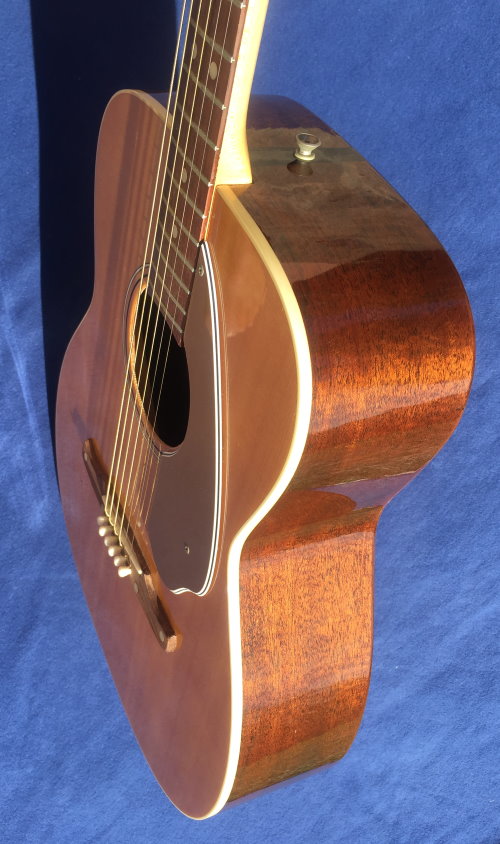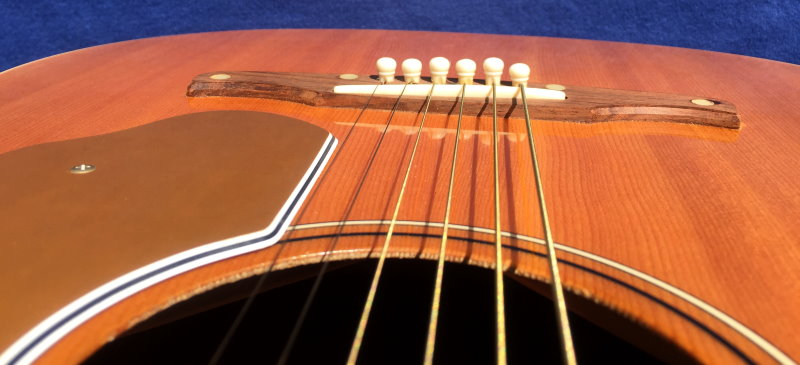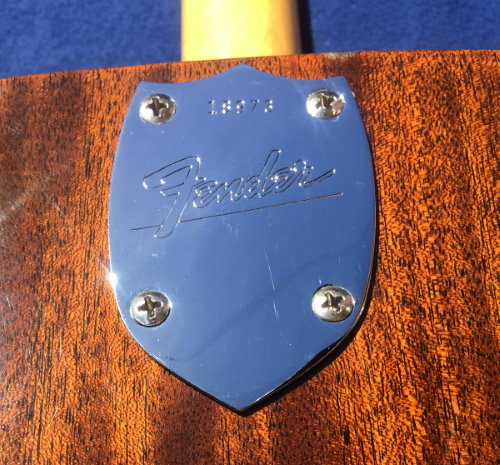 First 1970 GIBSON J-45 Cherry Sunburst, No Volute EX code AC99
This piece has aged beautifully with an absolutely gorgeous color blend across the entire top, full bodied dreadnought with a massive tone and ample projection.It's in great shape for its age too Solid double-bound mahogany back and sides with spruce top. Comfortable C-shaped mahogany neck with white side dots and pearl dot inlays. Good frets Headstock sports a mother-of-pearl Gibson logo.Neck is bone straight and plays wonderfully up and down the length of the fretboard, with low, perfect action.This instrument is in excellent condition and all original. Come with hard case. Side Square-sholdered dreadnought body, Dreadnought All Solid Wood, Solid spruce top, Mahogany back and sides, Rosewood fingerboard with 20-frets, 1-piece mahagony neck, Pearl dot inlays,1-layer tortoise pickguard, Rosewood and bone available bridge w/adjustable saddle, 2x3 "on a stripe" Kluson tuners.
The Gibson J-45 has been one of the most popular acoustic guitars since its debut in the 40's, and for good reason.With its spruce top and mahogany back and sides ,it produces beautiful tone that is suited for just about any type of music.This 70's model is still in good condition with normal wear and tear that you would expect from a near 50 year old guitar, but it still plays and sounds great.
WITH SQUARE SHOULDERS! THIS GUITAR SOUNDS AND PLAYS FANTASTIC!
For nearly 70 years, the J-45 has not only proven itself a Gibson classic but also a benchmark of acoustic guitar design. It has remained, mostly, unchanged – proving that the best ideas are often the first ones. The journey of the Gibson J-45 keeps going. Here are some facts you need to know

The J-45 is one of Gibson's best-selling acoustics of all time. Nicknamed "The Workhorse" and first introduced in 1942, this popular acoustic is now the icon of its round-shoulder, dreadnought line. World renowned for its full, balanced expression, warm bass and excellent projection, the J-45 is one of most technically advanced guitars of its time.
https://www.youtube.com/watch?v=ygZAR2TPn1o
https://youtu.be/k8e44mbFSZ4?list=PLX7qrbcSGcp6iQT4nT4E0lbyous_5HHjH
https:/www.youtube.com/watch?v=leqIMefXfGQ/
https://www.youtube.com/watch?v=Kf2O-7Xhv0o
https://www.youtube.com/watch?v=k8e44mbFSZ4
https://www.youtube.com/watch?v=NeLGJ1uD5No
https://www.youtube.com/watch?v=iPajC8Zjlug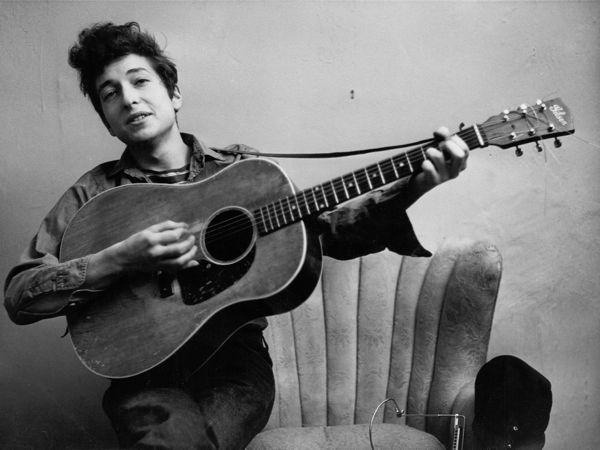 Bob Dylan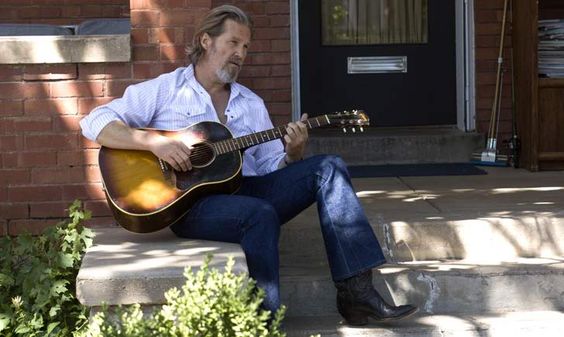 Jeff Bridges playing a well worn Gibson J-45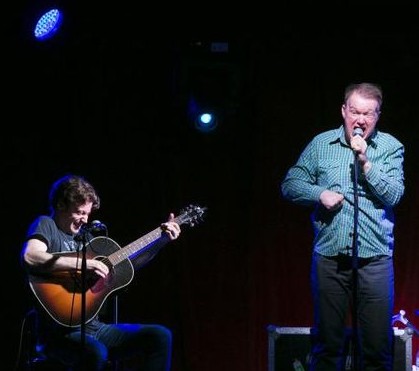 The great Edwyn Collins + James Walbourne on a j45, Sydney 2014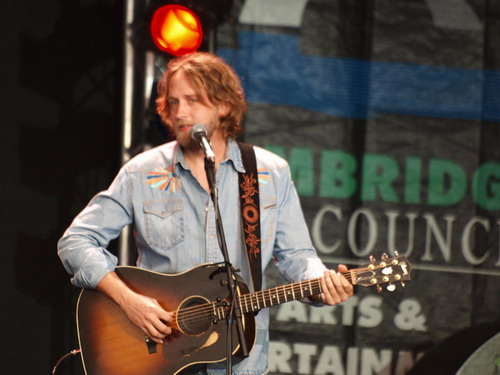 Hayes Carll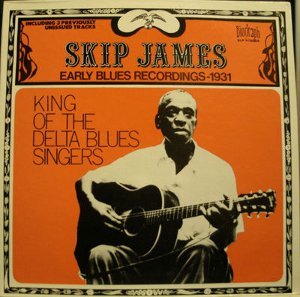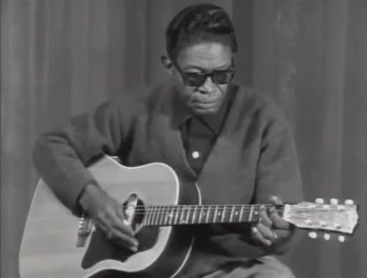 Baby Please Don't go - Lightnin Hopkins blonde J45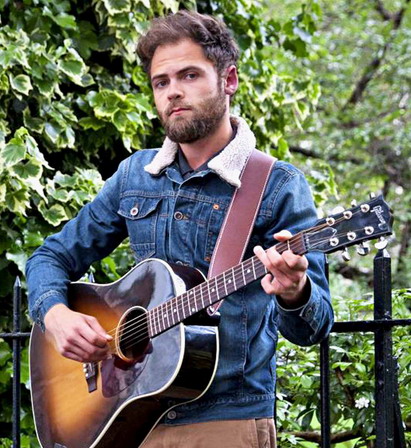 PASSENGER Mike Rosenberg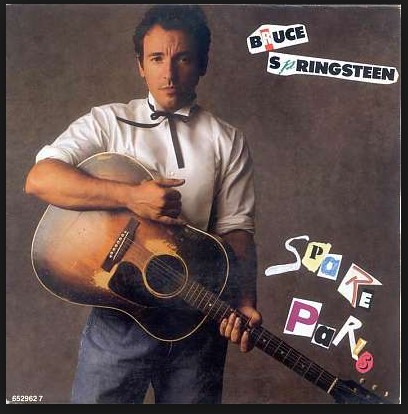 Springsteen with his old favourite tobacco burst J-45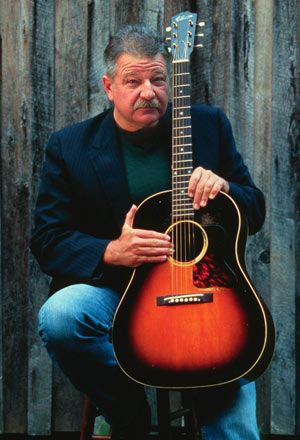 Paul Geremia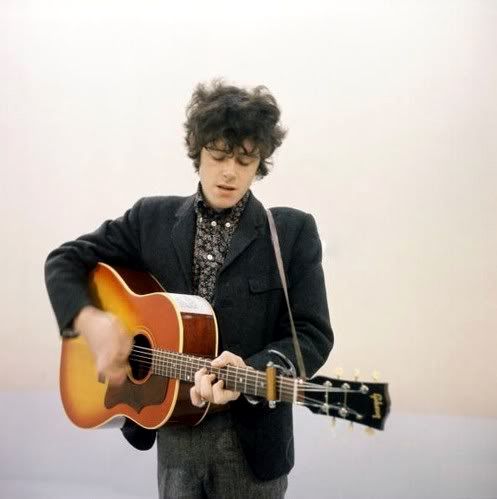 Donovan and his iconic 1960's cherry-burst J-45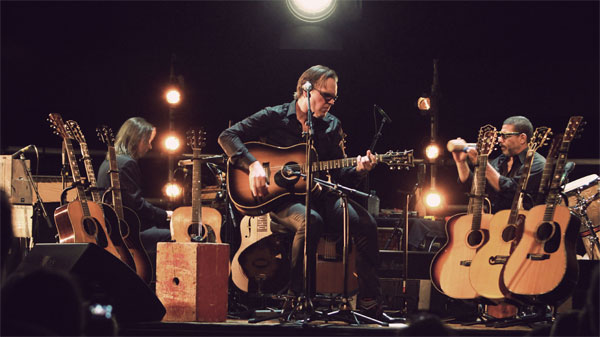 Joe Bonamassa - "An Acoustic Evening At The Vienna Opera House with J45"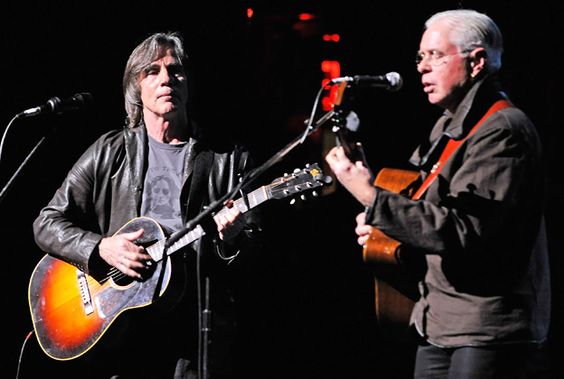 JACKSON BROWNE j-45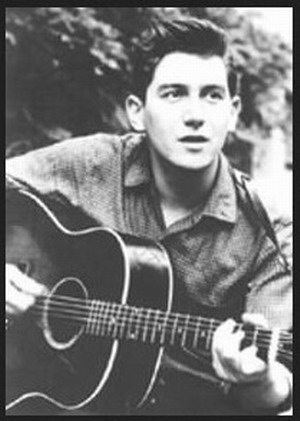 Phil Ochs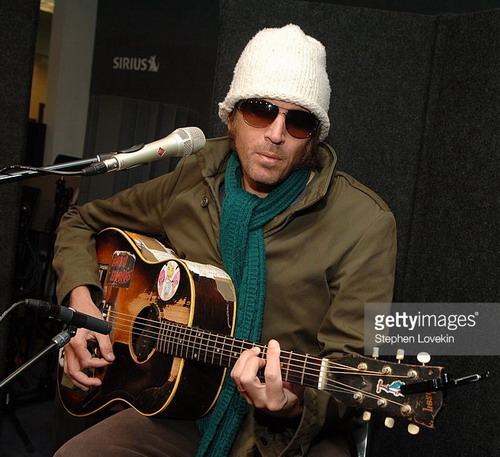 Evan Griffith Dando Lemonheads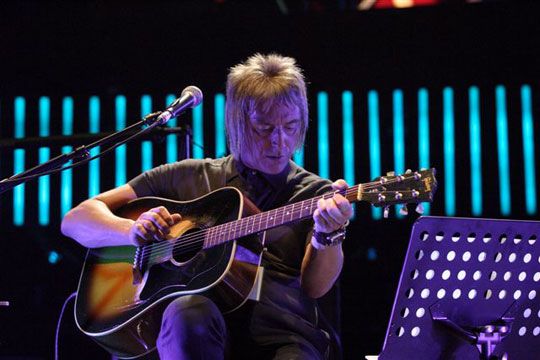 PAUL WELLER and his beloved 1970's square shoulder Gibson J45